If you've written a book with an unusual subject, what book cover design ideas go best with it? An ordinary, traditional cover to offset the uniqueness of your content? Or a cover that hints at the surprising revelations readers will discover inside?
Author Mika Terry ran a ranked poll on PickFu to find out which book cover design ideas were most appealing. Out of eight potential covers, poll respondents chose their top three.
Option A shows a silhouetted bob haircut with the title and subtitle in a playful font.
Option B changes the colors and adds a snake to the bob. The font is thicker and looks more serious.
Option C is completely different from Options A and B, with a quirky yellow border boxing in a purple Medusa.
Can you guess which one won?
And the winner is…Option B! After two rounds of voting, Option B earned a final score of 56. Option B outranked Option C's 44 points and Option A's 26. The responses were distributed fairly evenly across age and gender.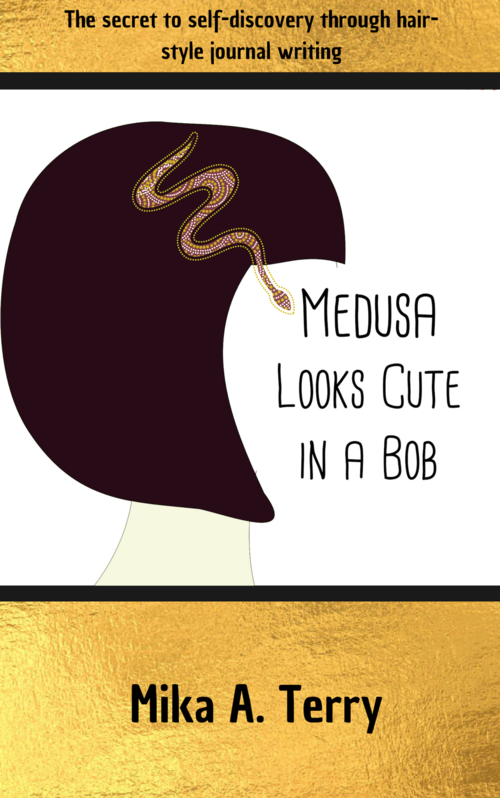 Respondents liked the book cover design ideas with snakes
Because the book has "Medusa" in the title, respondents decided that snakes are important. The two covers featuring snake or Medusa-like features became the first- and second-place winners.
One respondent put it well by saying that Option B and Option C both "scream Medusa" but "[Option A] doesn't say Medusa at all, only screams a bob haircut to me."
Other respondents favored Option B because it features two things from the title: a bob haircut and a snake. Some even interpreted the snake in a unique way. Said one respondent, "The snake as a barrette [is] really interesting."
Book cover design ideas should reflect the title
Because this book is about "self-discovery through hair"—a fresh, surprising combination—respondents agreed that the hairstyle featured on the cover needs to reflect the title.
For many, Option C's wild purple Medusa image fit perfectly. One said, "I like [Option C] because it suggests wild and crazy hair. The other two really don't make me think about hair."
This is interesting to note, because Options A and B both feature bobbed haircuts. Option C's Medusa isn't real hair at all. But this respondent wanted the hairstyle on the cover to give off a more adventurous feeling, and Option C's Medusa succeeds at that.
Key takeaways
If you've written a self-help book with a unique spin to it, consider how to highlight that uniqueness in the cover. This will intrigue people and hint to them from the start that they'll be getting a fresh take on self-help.
One respondent who ranked Option B first said that it "combines two different styles, which seems like the point of the book (exploring identity through different styles and combinations thereof)."
While this respondent also liked Option C's Medusa, they felt that Option B combined the classic bob look with the surprising snake element perfectly. Many felt similarly: that Option C's juxtaposed cover spoke as a type of metaphor for the book's juxtaposed subject matter.
Always, at the very least, make sure your cover features important elements from your title.
Need help deciding which book cover design idea does this best? Test up to 8 different covers with a ranked PickFu poll to see which ones resonate most with potential readers.