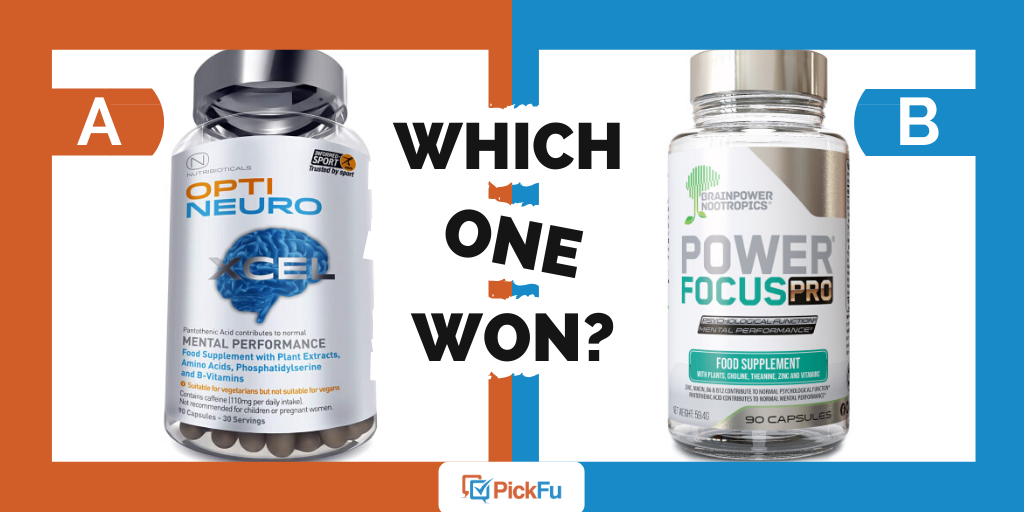 Wondering how to sell supplements on Amazon? Product packaging plays a big role in the success of your product. When potential buyers glance at the main product image, they want lots of information at once.
What are they getting? If it's a nutritional supplement or food item, what are the ingredients? How much is in each bottle?
These questions can't all be answered in the main image alone, but it's worth seeing how much information your target audience needs before making a decision to click through.
One PickFu user tested this question for a bottle of brain-boosting nootropic supplements, asking PickFu respondents which product they'd purchase.
Smartly, the seller targeted an audience of daily users of nutritional supplements who are also Amazon Prime members.
Option A shows a silver and blue bottle with a brain on the front. Potential buyers get a good chunk of information about what's inside the bottle. From this photo, they know who can safely use it, what it does, and what's inside.
Option B uses a different color scheme. The brain is still there, but it's got plants growing out of it. You also get to see the main ingredients and purpose of this supplement.
Can you guess which one won?
… Continue reading