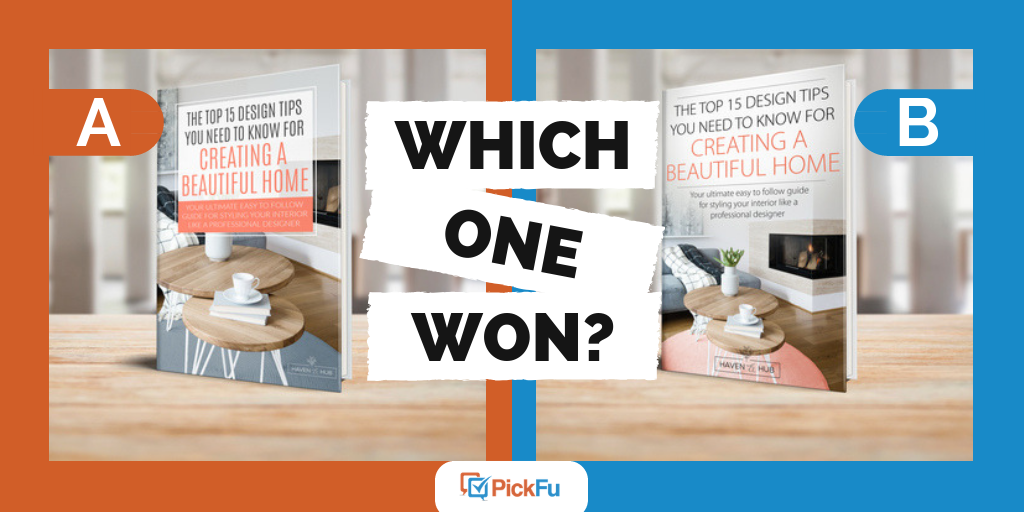 If you write an e-book, you might assume you can get away with spending less time on your book cover than someone who's publishing a physical book.
But e-book covers matter just as much as physical book covers. When potential customers browse an online selection, the cover is the first thing they see. For some books, covers are especially important because they reflect what the book is selling.
Take this recent PickFu poll, run by the author of a DIY interior design e-book aimed at women. The pollster created a ranked poll on PickFu to find out which of their covers attracted the audience best.
Option A features a book cover with a tidy text box against a clean, modern-looking room. You can't see a whole lot of the home because the focus is on the tables, but the title and subtitle look professional.
Option B removes the box and shifts the title upward, helping potential readers to see more of the room.
Option C introduces new font colors and shifts a banner of text over the fireplace.
Can you guess which one won?
… Continue reading