Choosing the ideal design for a product shouldn't be done in a vacuum. Before you head to production or purchase inventory, be sure to run some product validation surveys.
In this recent PickFu poll, a seller asked 50 Amazon Prime members which wall grid they would rather buy.
Option A features a wall grid with a corkboard and hanging basket. Option B features two hanging baskets, has a different size, and no corkboard.
Can you guess which one won?
Which One Won?
Option A was the clear winner in this case, beating Option B by a 2-to-1 margin.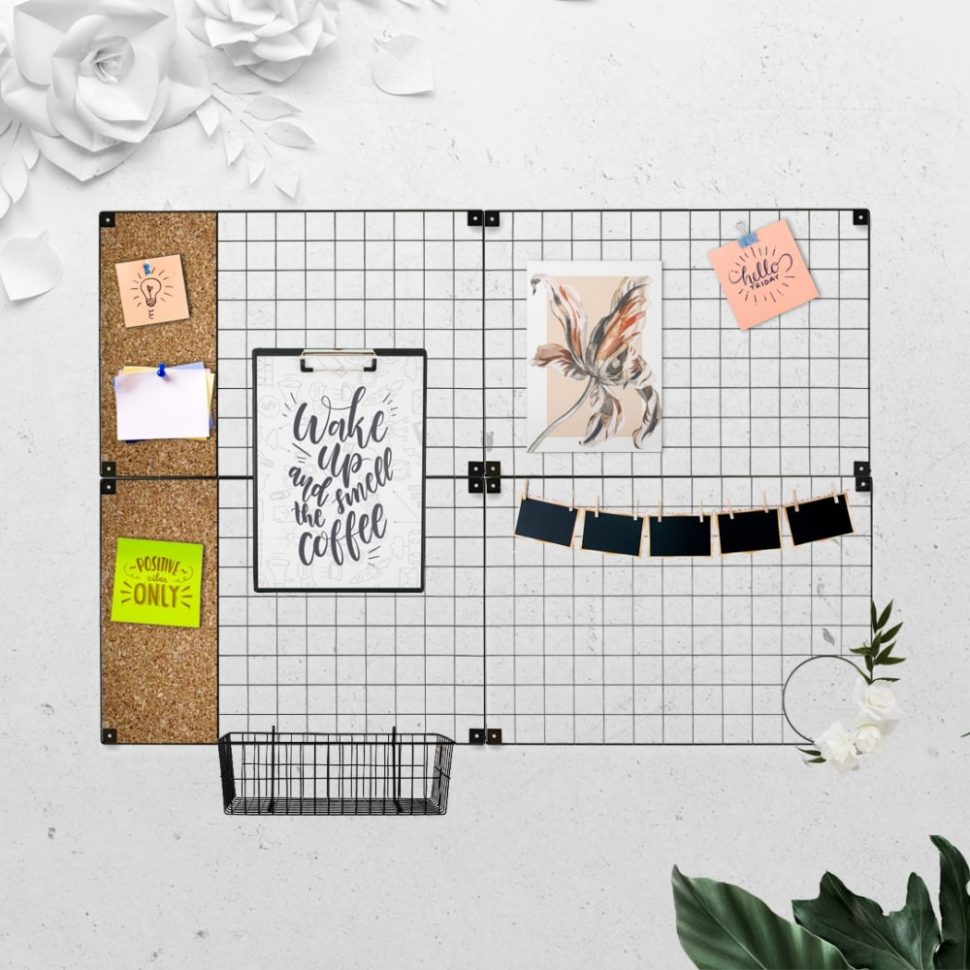 Both wall grids offer space to hang notes and mementos, and at least one hanging basket. But respondents largely agreed that the smaller squares on Option A seemed to make it easier to hang multiple things at once. Additionally, many people appreciated the fact that Option A came with a corkboard.
Here's what the respondents in this product validation survey had to say:
"I actually really like the corkboard feature. I think I would have a hard time keeping track of all the clips for the wall grid, so I would like an option to hang things in case I lost all the clips!"
"These are both cute, but I really like the added corkboard to the side of the item in choice A. Almost everything can be attached to the wire frame, but sometimes it's easier to tack it to the corkboard. I really like this one."
"Option A looks like you can do more with it, and it is more visually appealing. I think it stands out more and lets the viewer know what they can use it for and shows you different options of why it would be fun to own and use. It grabs your attention more at first glance and gives you a higher first impression of its uses. I think this is a product people would find appealing, but it has to show options that make it seem useful. Option A would grab the attention of a wider audience of people and would make them more likely to check deeper into what it has to offer."
"This picture is very appealing to the display board being very neat and organized. I understand the board can hold a lot of stuff, but Option B looks very messy and disorganized. Option A is very blog- or Pinterest-worthy."
The comments give the seller a much better idea of the features that make Option A the most attractive to potential customers.
Product validation: Key takeaways
Figuring out which product to sell as part of your portfolio isn't easy. You'll need to research demand, look up search traffic and keywords, and source the product from a manufacturer.
Once you have a product in mind, you'll have more decisions to make as its features and design. That's why product validation is so valuable — with the help of your target customer, you can collect real-world feedback.
Try PickFu today for your own product validation, and know what sells before you sell it.