While it's tempting to name your book something catchy and clever, it's not always a good idea. One author recently used PickFu to test two book titles for a book about weight loss. The two titles had just one difference, as you'll see below.
Option A makes a play on the word loser and the phrase weight loss with "The Weight Losser: Small Everyday Changes With Big Results, Weight loss [sic] Habits and Hacks, Tips and Stories."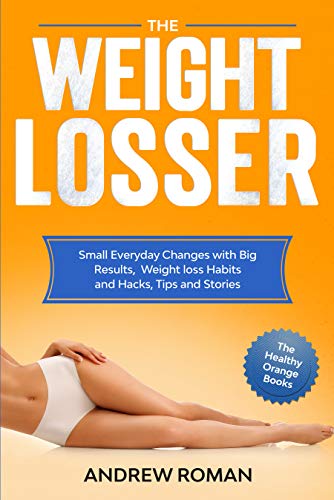 In Option B, the author takes a more conventional route, leaving the word loser alone.
Can you guess which one won?
And the winner is…Option B! With a score of 78 to Option A's 22, there's no question: respondents preferred not to experiment with the made-up word losser.
Let's find out why.
Some respondents didn't catch the joke
Since that one misspelling is the only difference between the two titles, several respondents were confused.
"I chose [Option] B because Option A book cover's title is spelled wrong. The word loser is written as losser. I do not see any other significant differences between the two covers besides this error," wrote one female.
Others even stated that the grammatical "error" would immediately create issues for them. One respondent wrote, "Losser is incorrect and would make me not trust the book."
Another agreed, saying, "IF THEY CANNOT USE PROPER GRAMMAR, I CANNOT TRUST THEIR WEIGHT LOSS TIPS." (In all caps, no less!)
So many respondents felt annoyed with the misspelling that nearly all of them — 30 of the 39 responses to Option B — mentioned their distaste for the typo.
The last thing you want is for readers to mistake your pun for improper spelling. If your unconventional title isn't making sense to readers, just…don't.
An unintended mistake: mismatched photo dimensions
I lied when I said there isn't a difference between the two titles aside from the spelling of loser. There's another difference, and it's the size of the photos. Option A is small and Option B is big and easy to see.
This could've been a computer fluke, or maybe it was intentional. In either case, it made a difference.
One respondent wrote, "The appealing nature of the book comes with the increased resolution and intensity of the background image. I find the size of the picture appropriate and the font size easy to read overall."
This missed the point of the author's original question, "Which book title is more appealing?"
But it speaks to how important it is to make sure your image sizes are the same when testing. Of course people prefer to see a larger image! PickFu always recommends when you're testing images to keep the dimensions of all the images the same. This way, respondents react to the content of the image, rather than the size of the image.
Key takeaways
Puns only work if they work. If they're overly subtle, they can be mistaken for a grammatical error. The best way to know whether your wordplay is coming across as you want is to ask readers directly. They may doubt your credibility if they think you totally forgot your fourth-grade spelling lessons.
When testing images, keep the dimensions of your image the same. This best practice helps you avoid comments that don't serve your testing purpose. (For more best practices, read this).
Are you ready to put your own book titles to the test? Create your first PickFu poll now!