How literal should the business logo be for a home decor brand named The Red Door House? That's the underlying question in this PickFu poll.
The user asked 50 female respondents which of two black-and-white logos they preferred. Option A features a curved doorknob detail. Option B shows an entire door. Can you guess which one won?
And the winner is…Option B, with a score of 54 to Option A's 46. It was almost too close to call.
Let's take a look at why respondents couldn't quite decide on a blow-out favorite.
Some like it fancy, some like it not
The 23 respondents who favored Option A agreed that the doorknob gave the logo a unique and elegant feel.
But other respondents found the doorknob a little too fussy. "Although the curly tail-looking thing in [Option] A is intriguing, I have no idea what it is," wrote one person, who voted for the more "balanced" look of Option B.
Respondents who preferred Option B also liked that the logo shows a door, which they said makes sense for a brand named The Red Door House. Even better if the door were red, a few people said.
Still others suggested merging the two logos by adding a fancy handle to the door in Option B. In a poll as close as this one, that's something the brand might want to consider.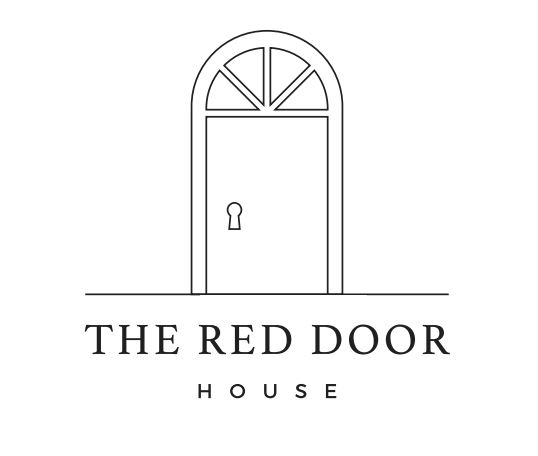 Other highlights
Respondents 34 and under and those between 45-54 preferred Option A
Those 55 and older, as well as the 35-to-44-year-old contingent, liked Option B more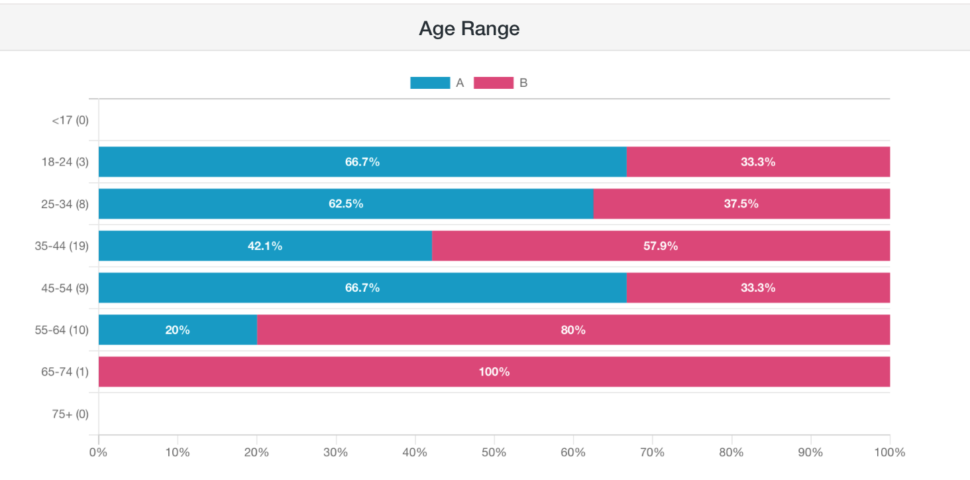 What they said
"Option B has a more 'balanced' look to it…I also slightly prefer the white in Option B to the black in Option A. And finally, I quite like the shape/look of the window in Option B!"

"I like Option B more because it seems to be a lot more professional, sleek, and simple whereas the hook in Option A almost looks like a mustache a tiny bit, which throws me off. I do love the name of this company though and I think Option B matches best with it!

"The logo [in Option A] looks more unique. It speaks a lot about what the company stands for. Looks simple, stylish, and modernly acceptable. The text layout and font of the logo is lovely, straight, and easy to read."

"I like [Option A] because the door handle represents new beginnings once you turn that handle."

"[Option] B is my top choice because I like how the graphic matches the words which is a graphic of a door and the place is called The Red 'Door' House. Option A is just a doorknob and I did not like that or thought it fit with the overall concept."
Key takeaway
Your logo should match your brand and appeal to your target audience. Respondents in this poll preferred Option B because of the door; some suggested making it red. Others liked the fancy door handle in Option A.
One has to wonder if adding an eye-catching doorknob or a red door to Option B might make it even better.
Read our guide to testing logos to learn more about how to choose a design that makes sense for your brand.
Want to dive deeper?
Responses by commonly used words:
Responses by age range: