An app icon might be small, but it plays a big role in getting mobile app users to click.
In this PickFu poll, an app developer tested three icon designs for a time management app called Uplifting with an audience that scrolls through a lot of apps: people with an app store spend of more than $100.
Option A shows a minimalist blue balloon shape. Option B features a small hot-air balloon flying over mountains, and Option C puts the red-and-orange balloon front and center.
Can you guess which one won?
And the winner is…Option B. With a score of 50, it soared past Option C (28) and Option A (14). Let's find out why.
Up, up, and away
Respondents liked that Option B interprets the word uplifting literally, with a balloon rising above the mountains. "It feels like positivity," one person said.
Yet, Option A is also more subtle and stylistic than the large balloon in Option C, which one respondent said looks like a stock photo.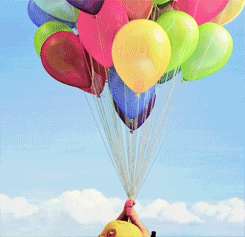 The seven respondents who ranked Option A first did so for the exact opposite reason as those who preferred Option B: because it didn't take the uplifting theme as literally as the other options.
But for most, Option A was too abstract for the app it's supposed to represent. One person said it looked like "a twisted diaphragm my [girlfriend] used to use for birth control." Probably not the vibe the developers of this app are going for!
Other highlights
Two respondents (who voted differently) said the balloon image reminded them of the animated film "Up"
All of the respondents who ranked Option A first were younger than 45
35.5% of male respondents preferred the more colorful Option C compared with 15.8% of female respondents
What they said
"I like [Option] B because it's stylized in an appealing way. I like the colors used and the triangular shape. It's not overly simplistic or too abstract."

"For the name Uplifting, it is easier to see the balloon rising over the mountains in Option B. Option C took a little more deciphering. I do not understand how Option A is related to the name Uplifting."

"I like simple, easy to identify logos, like [Option] A. [Option] B is better than [Option] C, but both have more details than I like in a logo."

"I can't really tell that [Option] A is supposed to be a hot air balloon, [but] I like that [Option] C's hot air balloon is much larger in size since that catches my eye more immediately."

"Option B feels very light and airy to me. Plus the mountains make an M, which makes me feel like motivation. Option C is the worst because it looks like a phone game icon. I see a ball being kicked and not a balloon being lifted. Option A is OK. It's pretty generic, but better than Option C."
Key takeaway
App developers only have so much space to communicate what an app is about and make it eye-catching enough that users will be compelled to click. It's a delicate balance.
In this case, respondents' comments seem to suggest that less is not always more. The more visually uplifting the icon for an app named Uplifting, the better.
Want to dive deeper?
See responses by commonly used words:
See responses filtered by gender (there were no non-binary respondents in this poll):
Want to make sure your app icons resonate with your mobile audience? See our guide to app store design tips and best practices.