Unleash the power of a crowdsourced listing audit
to improve your Amazon sales
for only $65
Ask 50 Amazon Prime Shoppers about your listing. In a matter of minutes, this online focus group will bring clarity to questions such as,
What aspects of your listing need improvement?
Does your product seem worth its price?
After looking at your listing, what questions do customers still have about the product?
Join thousands of customers selling smarter with PickFu






What's included in every audit
The Question and Options
Ask a single question and compare up to 8 idea variations.

---
The Written Responses
Every respondent not only votes on which option they like, but also gives written feedback so you know why and what to improve.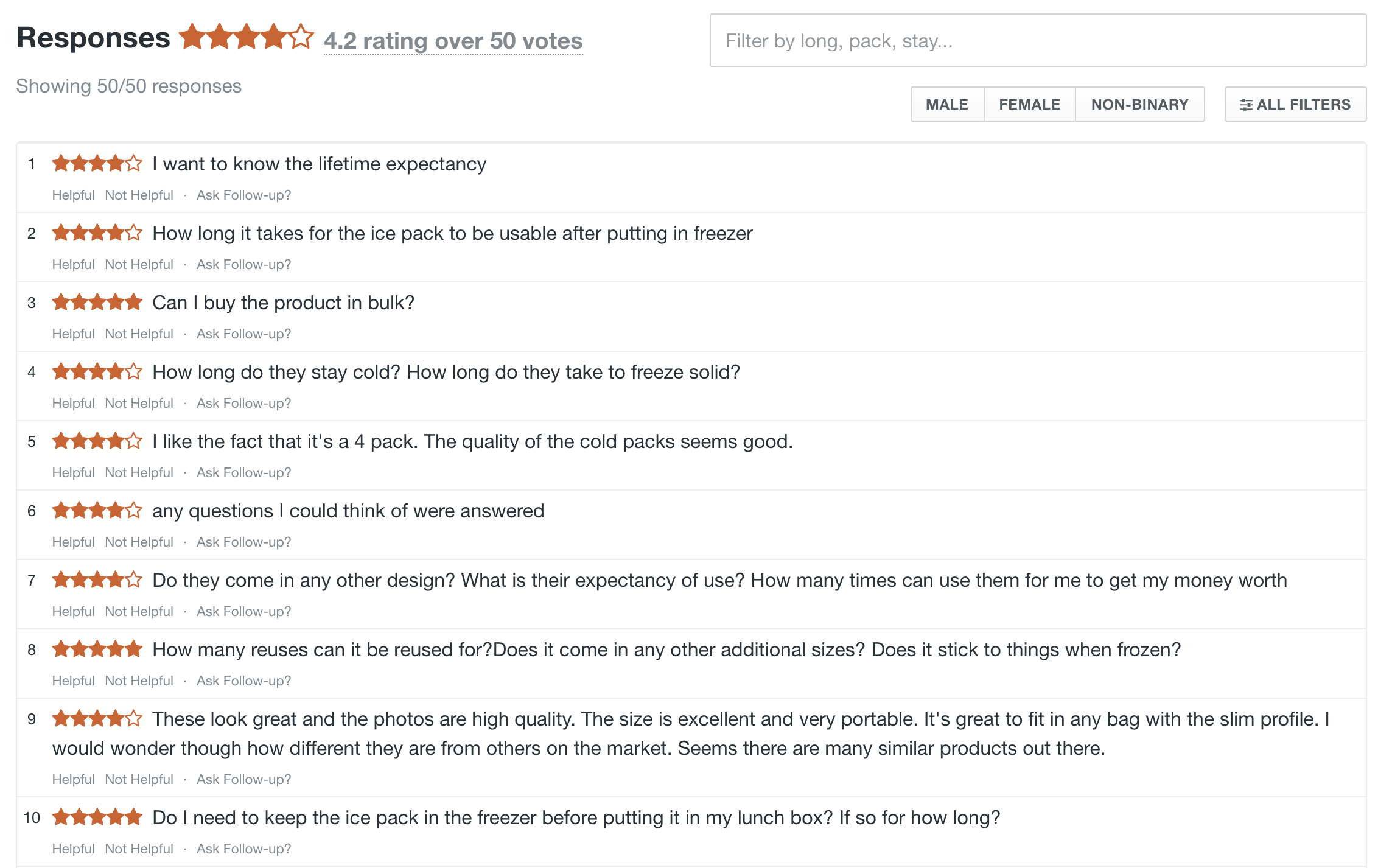 ---
The Demographic Breakdown
Learn how different your options breakdown by demographics to better target your product in the future.
---
---