Learn how businesses use PickFu to drive decisions and grow
If the customer is always right, then hear from the customer before making major (and even seemingly minor) changes. The results below show exactly what can happen when you value consumer perspectives.
Thrasio takes the brands it buys to the top
Thrasio, the largest acquirer of Amazon FBA businesses, never settles for good enough. The meteoric rise and sustained success of its Angry Orange brand speak to the company's knack for bringing out the best in every product, with the help of PickFu.
Conor McGregor's mobile strategy game needed to pack a punch
With PickFu, mobile games developer Beetroot Lab ensured its celebrity character design resonated with players, understood what features to highlight in order to motivate American gamers to download, and selected the most enticing app store art.
Author Sean Rosensteel's publishing strategy yields an Amazon bestseller
First-time author Sean Rosensteel had no idea how hard it was to launch a book, let alone during a pandemic. But with the power of reader input, he took his book to market like a pro.
Ready Chef Go! and its recipe for content success
Ready Chef Go! launched on Snapchat in December 2019. Since then, it has gained more than 65 million players. Feedback from the player community has been crucial to its evolution.
All eyes are on product photos at Vendo Commerce
A main image can make or break a sale on Amazon. Vendo Commerce makes sure shoppers like what they see by testing its clients' product photos with relevant audiences before their marketplace debut.
More customer stories from the PickFu blog
Daniela is the founder of MindfulGoods.co and something of a PickFu superuser. She's a whiz at tapping into the insights from PickFu polls to help her clients' products stand out. A self-described digital nomad who bounces between Peru and Chicago, Daniela took time out to answer a few questions about her work, what motivates her, and how sellers can succeed on Amazon.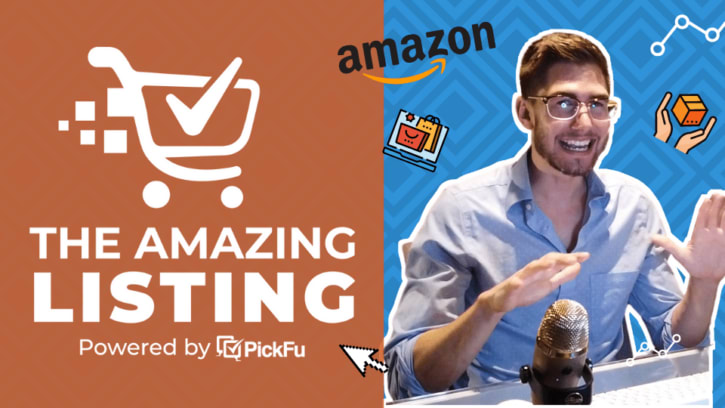 In a first-of-its-kind competition, four agencies have been challenged to reinvent an Amazon listing — to be judged on the creativity and execution of the listing's visual language and its copywriting. To help them, they had unlimited use of PickFu.
Looking for the next great business idea? You might want to talk to students in the online MBA program at Washington State University's Carson College of Business. In the final lap of their graduate studies, they create a business plan for a product they know people want and need. How are they so sure? They verify their ideas using PickFu.