PickFu case study: Vendo commerce
Image is everything
All eyes are on product photos at Vendo Commerce
A main image can make or break a sale on Amazon. Vendo Commerce makes sure shoppers like what they see by testing its clients' product photos with relevant audiences before their marketplace debut.
Introduction
Vendo Commerce's e-commerce client roster runs deep. The Los Angeles-based agency works with category-leading brands that are household names (RXBAR, Harry's) or poised to become one. As products flood the online marketplace, Vendo focuses on creating listings and pages it knows will convert.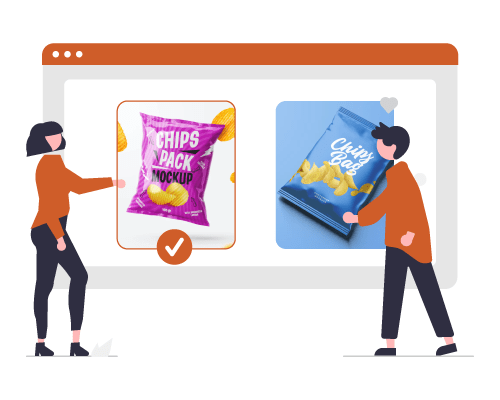 "PickFu is a good gut check to make sure that we're truly thinking of what the customer wants when we launch products."
The problem
Fast pace and high stakes with every launch
Vendo doesn't waste time when launching products on Amazon. The agency aims to have a product page online within two weeks. Account manager Marlena Caswell oversees a crucial step in the process: testing main images to see what performs best with consumers.
Marlena could run live split tests on Amazon, but she can't risk a drop in sales while waiting weeks for the data. PickFu is more her speed.
The solution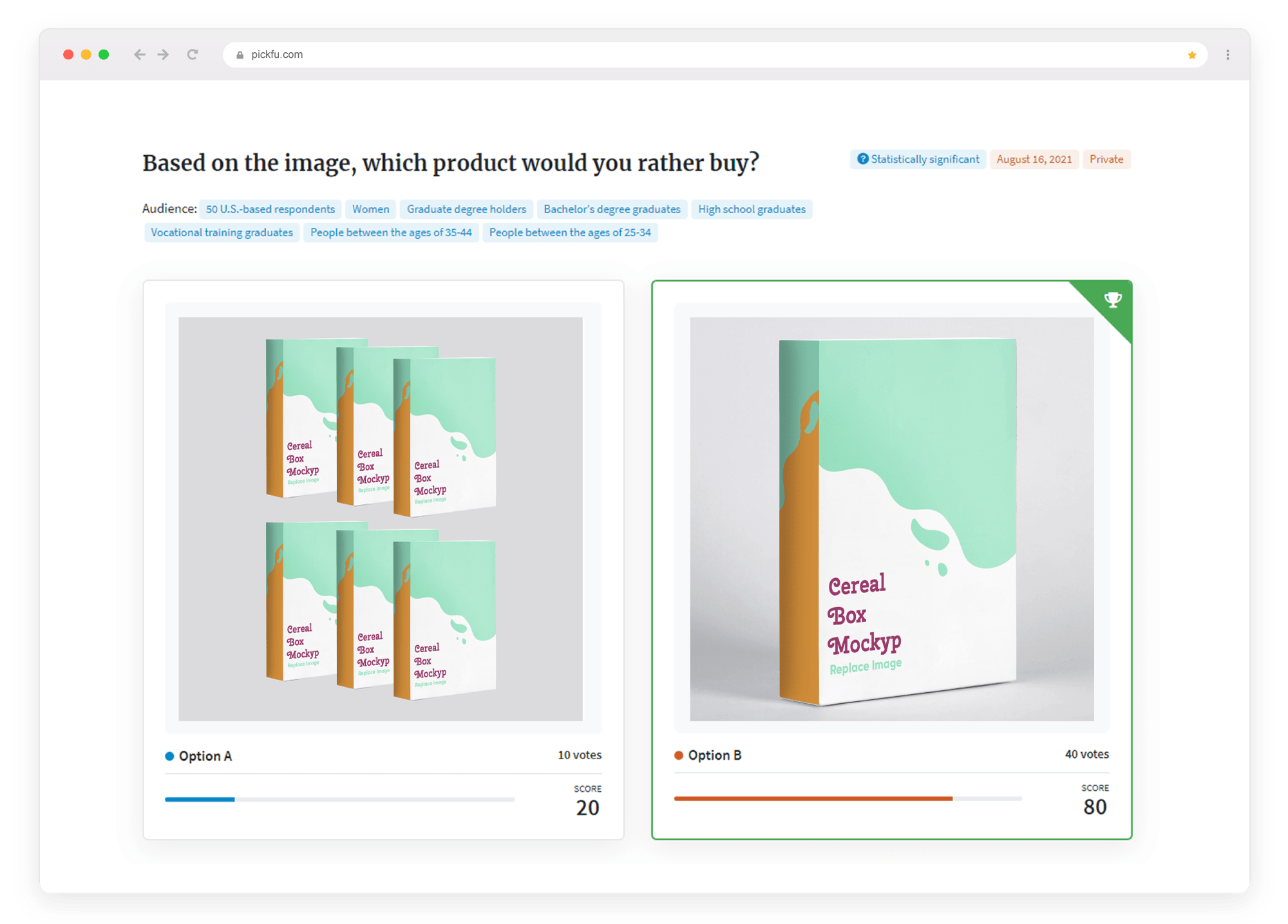 Real-time feedback reveals customer preferences
Pre-launch polling with PickFu gives Marlena instant access to consumer insights, which Vendo's creative team uses to optimize product pages with signature speed.
For an upstart cereal brand launching a high-protein, low-sugar cereal, Marlena ran a series of main image tests, mixing up the product angles and layouts. The results helped her understand what this niche audience wants to see: an easy-to-read cereal box.
Marlena took a different approach for the rebrand of a multi-million-dollar beauty accessories company. She assumed shoppers prefer to see the product (in this case, a hairbrush) out of its packaging. A simple PickFu poll proved the opposite and steered the photos in a new direction.
The results: A photo finish for both clients
Groomed for more sales with optimized main images
Both clients needed detailed feedback from real shoppers to create stronger brand imagery. That's what PickFu delivered.
Since rebranding the beauty client with new imagery, Vendo has seen a 5-11% average weekly increase in purchase orders across the brand. As for the cereal client, sales have been up 37% day over day since the launch.
"Speed is definitely important," said Marlena. "But it's also important to have the comments from the people being polled, especially if you do multiple tests for the same brand. You really get a sense of what they're looking for."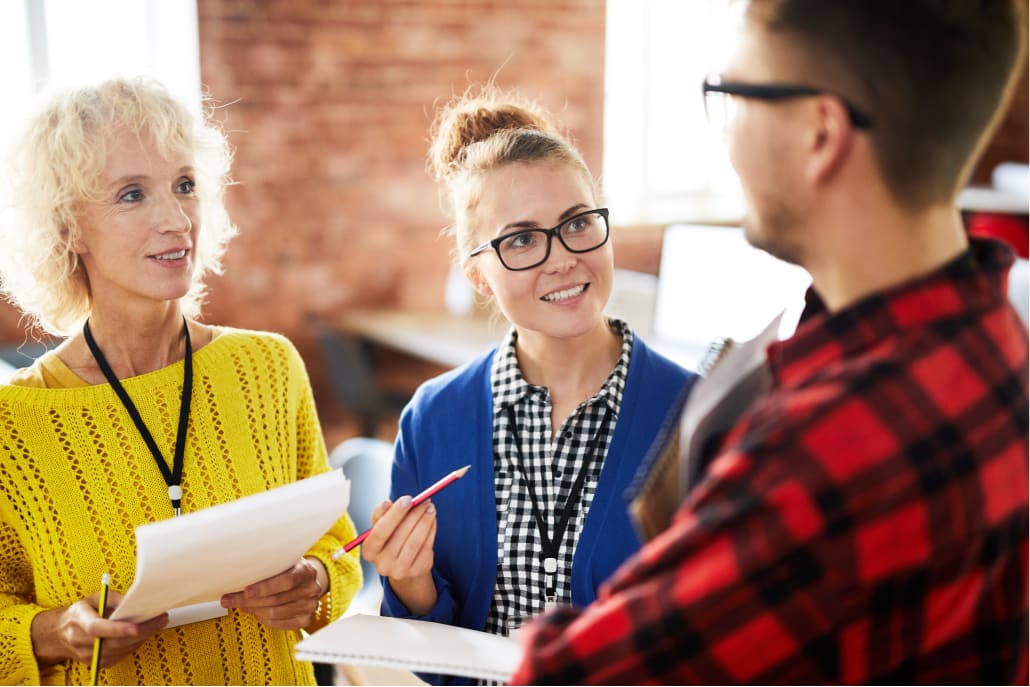 More PickFu success stories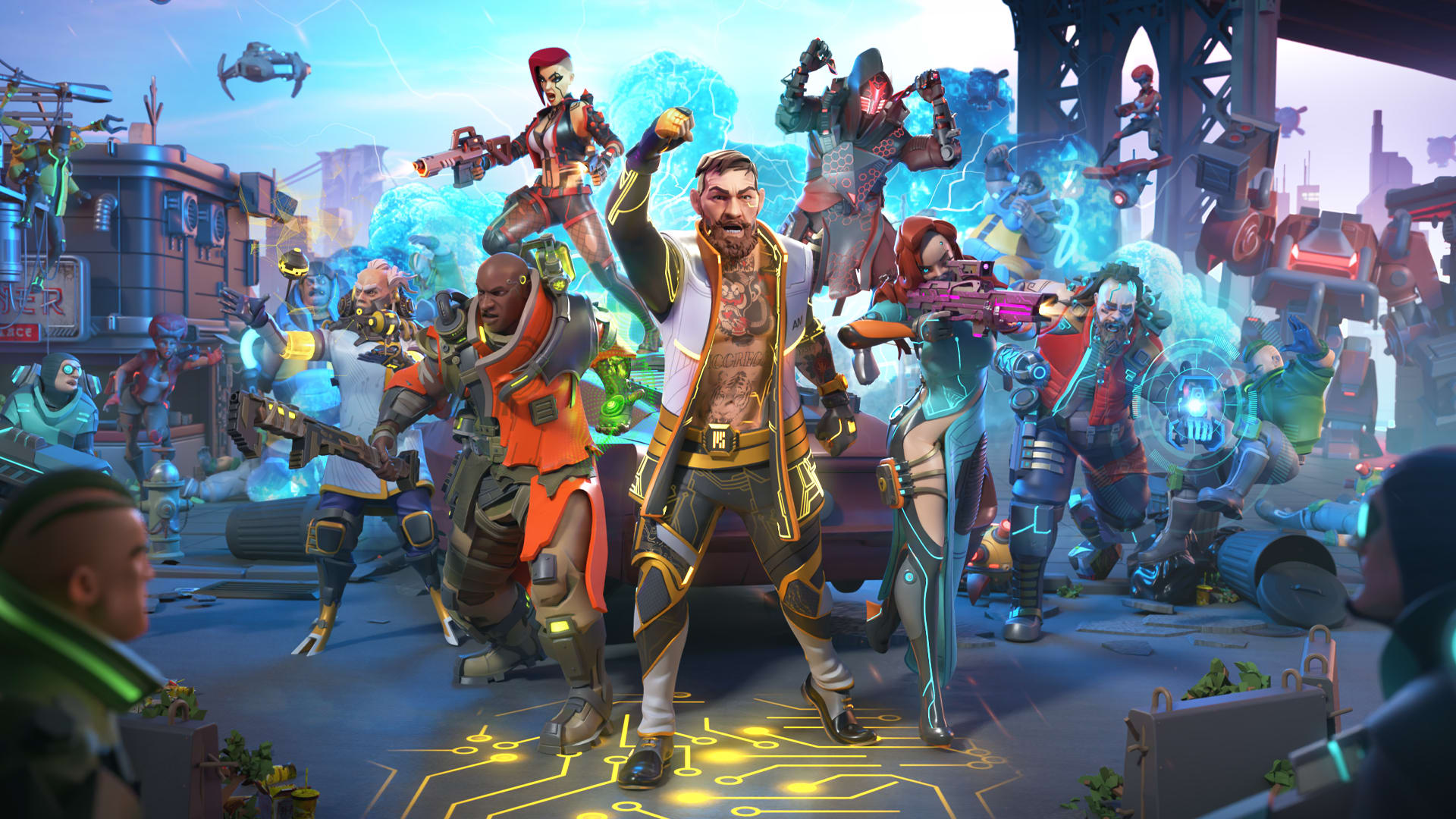 This free-to-play mobile strategy game needed to succeed in an increasingly competitive marketplace of apps that feature celebrities as characters.
In this final lap of their graduate studies at Washington State University's Carson College of Business, students create a business plan for a product they know people want and need. How are they so sure? They verify their ideas using PickFu.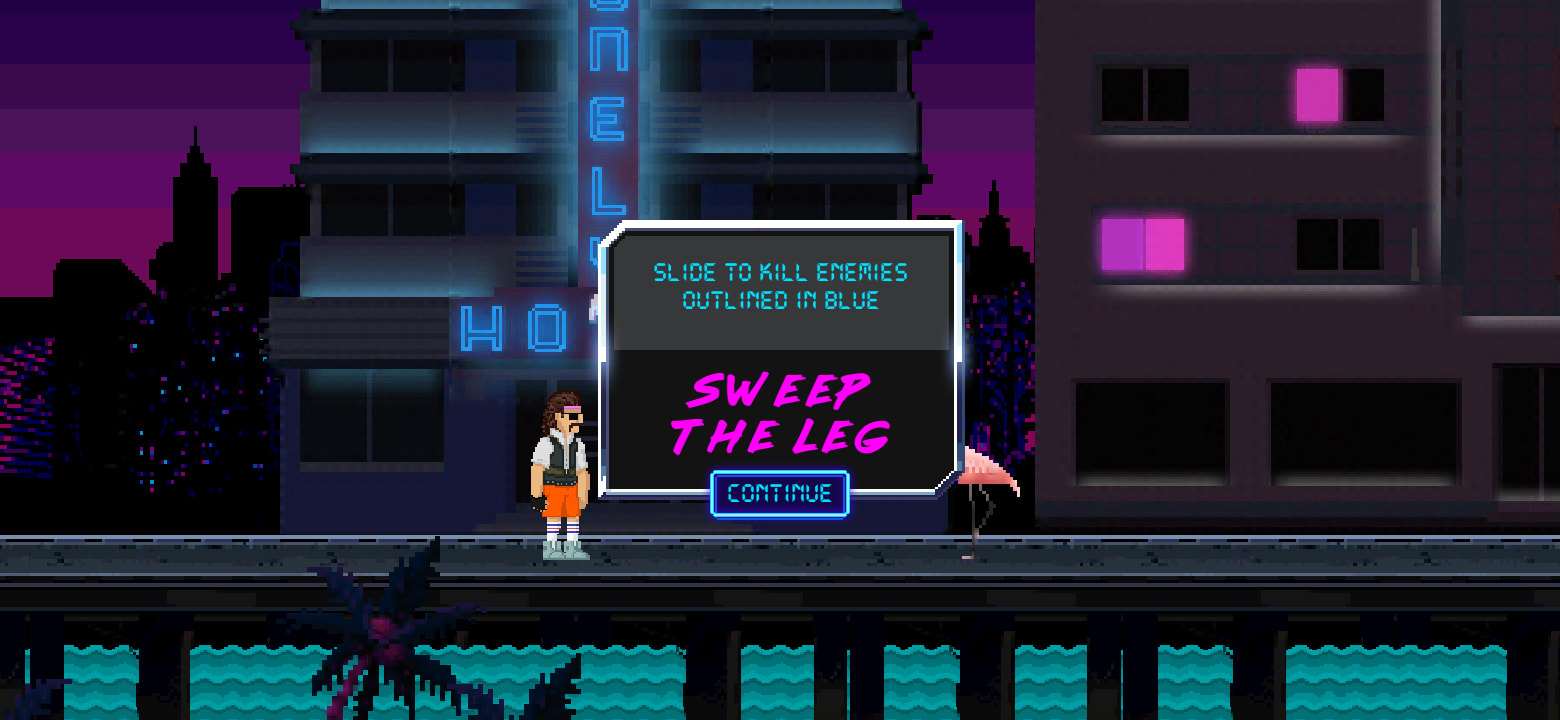 Michael Cowden faced a dilemma. He and his team had been working for months on a mobile game called Outrun the 80s. Then a friend in marketing suggested a different name — Super 80s World. Not bad, Mike thought. But is it better than Outrun the 80s?