Meet the PickFu Panel
PickFu is powered by real people giving honest opinions. With their help, you can unlock profound insights to make your business more successful.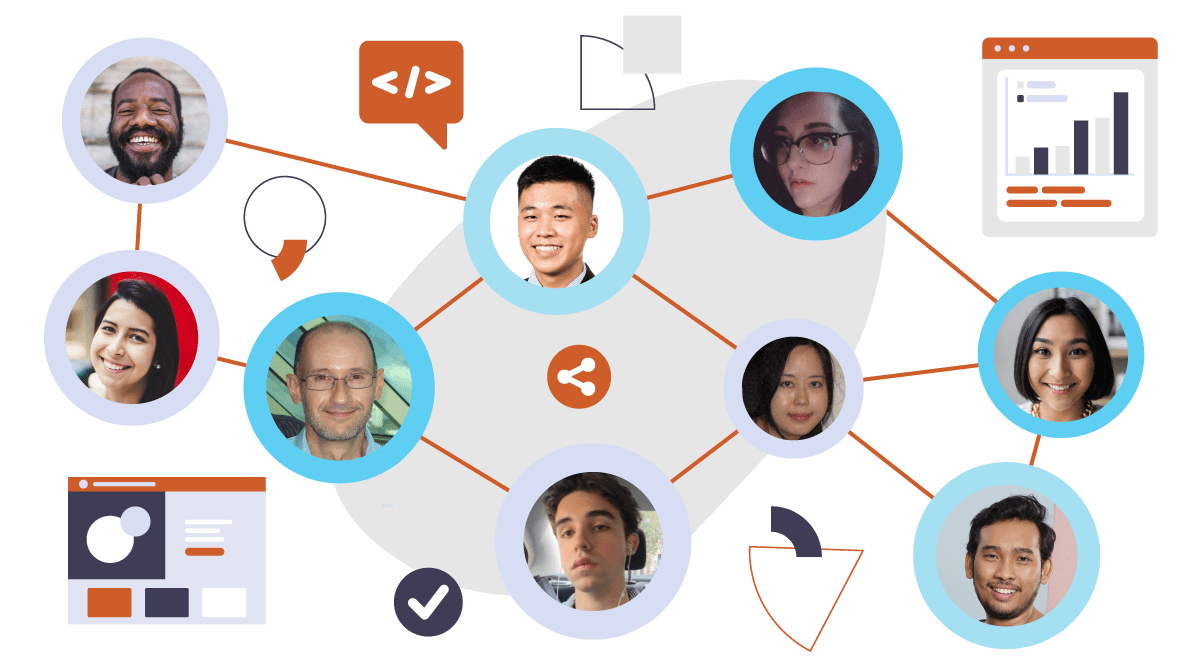 Who answers PickFu polls?
The PickFu Panel is a diverse mix of over 10,000 individuals. While they represent a broad range of demographic, psychographic, and behavioral traits, every respondent shares several commonalities:
Every respondent is located within the United States and responds to polls in English.
Every respondent has signed a non-disclosure agreement and will not share any content of your poll.
Every respondent is paid to answer polls and may be awarded bonuses for consistently high-quality work.
Ask a question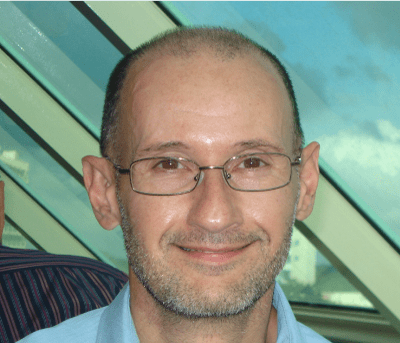 "I have an MBA in Marketing and I enjoy being a part of this process where I can see a product or idea at its infancy and contribute my knowledge and experience to help others. I get the unique opportunity to contribute to the development and marketing of consumer products, innovative business ideas, new apps, and games. I enjoy the opportunity to help."
How do we know you'll get quality answers?
We continually improve our internal mechanisms to exceed the high standards our customers expect. PickFu's proprietary vetting process confirms that respondents represent themselves honestly and answer your poll with the seriousness it deserves. We institute three layers of quality checking:
Machine learning
PickFu's algorithms score every written response. The system automatically rejects and blocks nonsensical answers and gibberish. Across multiple polls, each respondent is also scored.
A human touch
The PickFu quality team regularly reviews responses to assess performance, assign bonuses, and take corrective action as appropriate. Each respondent understands that if they provide unsatisfactory answers, they may not be paid and may be barred from future PickFu polling.
You, the customer
You have the ability to flag any response you find unhelpful or inappropriate, signaling further review from our team.
PickFu respondents do not participate in polls in order to unblock articles or continue playing mobile games.
Unlike many online panel sources (ahem, Google Customer Surveys), the PickFu Panel actively opts into responding to your poll.
How do answers come in so quickly?
When individuals join the PickFu Panel, we interview them extensively to understand who they are and catalog the behaviors and consumption habits they self-report.
Once you run a PickFu poll, we invite everyone who qualifies to answer your question based on the targeting you've selected. Panelists provide answers on a first-come, first-served basis, assuring immediacy while also providing them the flexibility to answer polls at any hour they're online.
"I enjoy the opportunity to weigh in on new and exciting products coming to market! A poll that was particularly memorable to me was the screenshot series related to one of the Final Fantasy mobile games. I remember because I ended up playing the game and recognizing some of the screenshots I'd seen from the survey make it into the game! Fantastic."
Choose your target
Combine up to four targeting traits to build your ideal audience. See a full list of available audiences.
If there's another group you're looking for, email us at [email protected] and we'll try to help.
| | | | |
| --- | --- | --- | --- |
| Demographic traits | Buying and consumption habits | Hobbies and interests | Favorite mobile game genres |
| Age range | Amazon Prime membership | Console gaming | Action |
| Gender identity | App store spending habits | Cooking | Arcade |
| Education level | Number of credit cards | Cryptocurrency | Card |
| Income range | Nutritional supplement use | Exercise | Puzzle |
| Number of kids | Social media platforms | Gardening | Strategy |
| Political affiliation | Travel frequency | Graphic novels and comic books | Trivia |
| Racial or ethnic identity | Video streaming subscriptions | Hiking | Word |
| Relationship status | and more... | Mobile gaming | and more... |
| Religious affiliation | | Mystery and crime books | |
| and more... | | and more... | |
| | | | |
| | | | |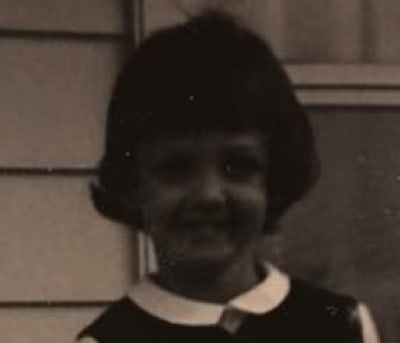 "I always enjoy PickFu polls as a great way to start my day. The variety of design and style choices is always unique and fun to see and review. There was one poll of what book cover intrigued me most. It really made me think why I would pick the book up myself."
How can you be sure they're not robots?
While we leave open the possibility of a visiting-from-the-future Terminator situation, we do have tax information on file for every respondent so they can be paid. To the best of our knowledge (aforementioned cyborgs aside), our panelists are true-blue human beings with beating hearts, lived experiences, and a willingness to help.
How do you join the PickFu Panel?
We're not surprised you'd want to join such an esteemed group. PickFu works with third-party providers to find survey respondents and we are not directly recruiting at this time. However, you may enter your email address to be notified should that change.
Hear from the stars of the show
Our respondents are the very heart of what we do at PickFu and we're proud of the longstanding relationships we build with them.
Gina A.
"I like being able to give my opinion on things — what I think should be changed, or what I think works and what doesn't! It's fun to know my opinion truly helps things come to fruition."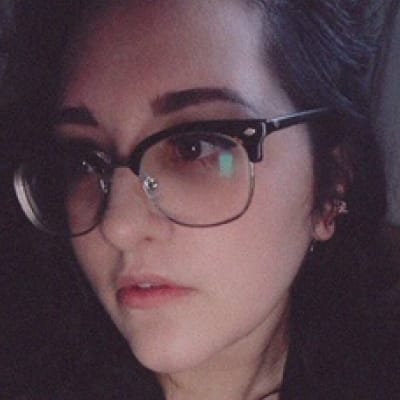 Sunny H.
"I enjoy answering PickFu polls because I feel like I'm helping people make important decisions based on my inputs. I remember doing a poll that wanted feedback on their app design. After pointing out what could be improved on, it was great to see the contributions that I made. I was scrolling through the App Store one day and I actually saw the design of the app. It was really rewarding and shocking to see that the changes were actually implemented!"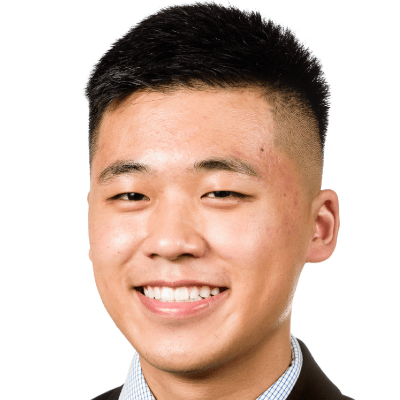 Andrei P.
"[PickFu is] a great opportunity to evaluate important brand features like logos, websites, slogans, product descriptions, etc."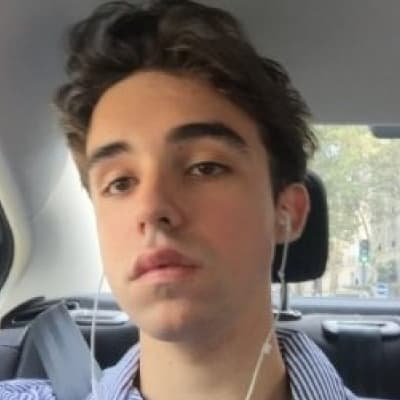 Karen F.
"I like the polls because they make me think. I like having to be descriptive about what to say and about what I like about what is being shown. I learn about interesting new items and software and improvements on older items. That's really fun."