It's time you got to know Daniela Bolzmann.
Daniela is the founder of MindfulGoods.co, a one-stop shop for Amazon listing optimization. You probably already recognize her from our e-commerce tutorials on YouTube, where she shares tips for sellers looking to step up their Amazon game.
Daniela's something of a PickFu superuser. She's a whiz at tapping into the insights from PickFu polls to help her clients' products stand out.
A self-described digital nomad who bounces between Peru and Chicago, Daniela took time out to answer a few questions about her work, what motivates her, and how sellers can succeed on Amazon.
Why e-commerce?
As a creative entrepreneur, I love building brands. In my former life, I founded a tech startup that required me to physically be with my team. I was drawn to e-commerce because it allows me and my team, who are all full-time freelancers, to be digital nomads and work remotely. Most of our team are women who have opted out of traditional 9-to-5 jobs to gain more location independence and time with family and friends.
When did you start Mindful Goods?
I started it in 2017 after helping an established multi-million-dollar CPG business. I realized that so many brands, small and large, were feeling the pain that comes with learning Amazon. After a few years of offering full-service account and campaign management, we started offering done-for-you services at flat rates so that more brands could get the help they need without having to pay agency retainers or get locked into contracts.
Do you focus solely on Amazon or do you work with brands on other e-commerce marketplaces?
We only support clients on Amazon at the moment, but we have partners who provide our clients with marketplace support for Walmart and services like influencer marketing, PPC campaign management, and more.
Amazon is so competitive. What's the first thing you would say to someone starting their selling journey?
When you start, there will always be 150 things that people will tell you to be doing. It's critical to take a step back and analyze the most important steps for your current stage and what you as a brand builder can, should, and most importantly cannot and should not be doing in the business.
Name one mistake sellers tend to make that they could easily avoid.
One thing we typically see is that brands will simply head to their Dropbox or Google Drive folder, upload their basic product images, and begin filling out their product descriptions without doing their homework. You must research competitor listings, shopper reviews, and SEO keywords to make sure your listing stands out from the crowd. Using lifestyle infographics throughout product pages is crucial to make sure every single image is performing a function that aids the shopper in the buying process. Gone are the days when basic product pages win on Amazon.
How did you hear about PickFu?
I heard about PickFu from an e-commerce blog and decided to try it for a client's project. Once I completed my first poll and saw the power of the data, I was hooked and decided to build it into every client package. For me, it's a must that most brands leave on the table.
What do you find most useful about PickFu?
The #1 poll we run for EVERY client is split testing main images. In a three-step conversion funnel on Amazon, your main image is critical to winning click-through traffic from the search results page. Whether you're new to Amazon or already selling well, there is no better way to get instant data to guarantee incremental improvements before you upload your main image to Amazon.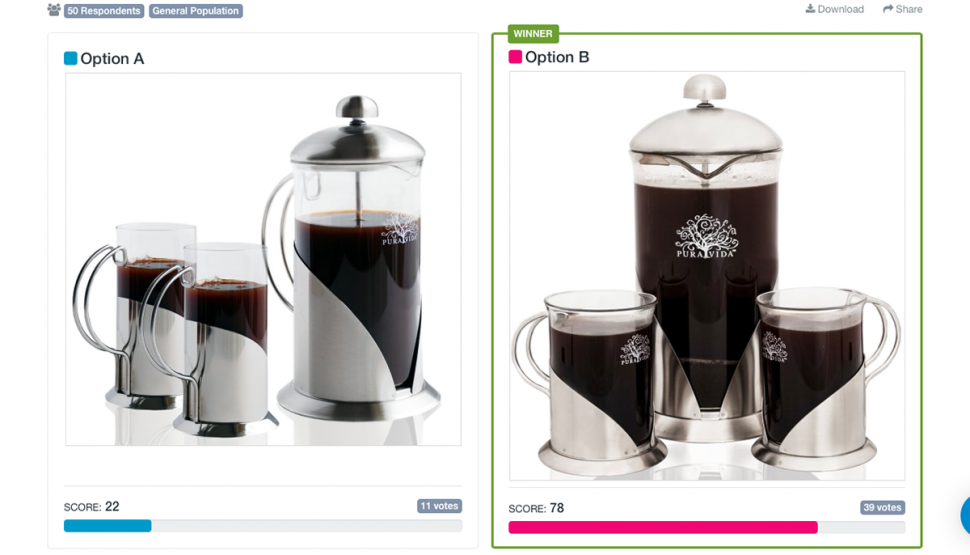 Can you share other types of polls you like to run?
Beyond the main image split test, we've tested:
Website landing pages to find out what shoppers are missing
Amazon product page links to learn what remaining questions shoppers have that may have not been addressed
Logo concepts to understand how audiences perceive a new identity
Packaging formats (a tube vs. a box, etc.) to see what appeals to shoppers
Packaging layouts to understand which main image to use on website and Amazon
Packaging design to see which label most resonates and what else might be missing
Multiple brand identity concepts to understand which concept most resonates with our specific target demographic
That's just the beginning. Any time we have a question about our business or client projects, we lean on PickFu for quick insights so we can make educated decisions.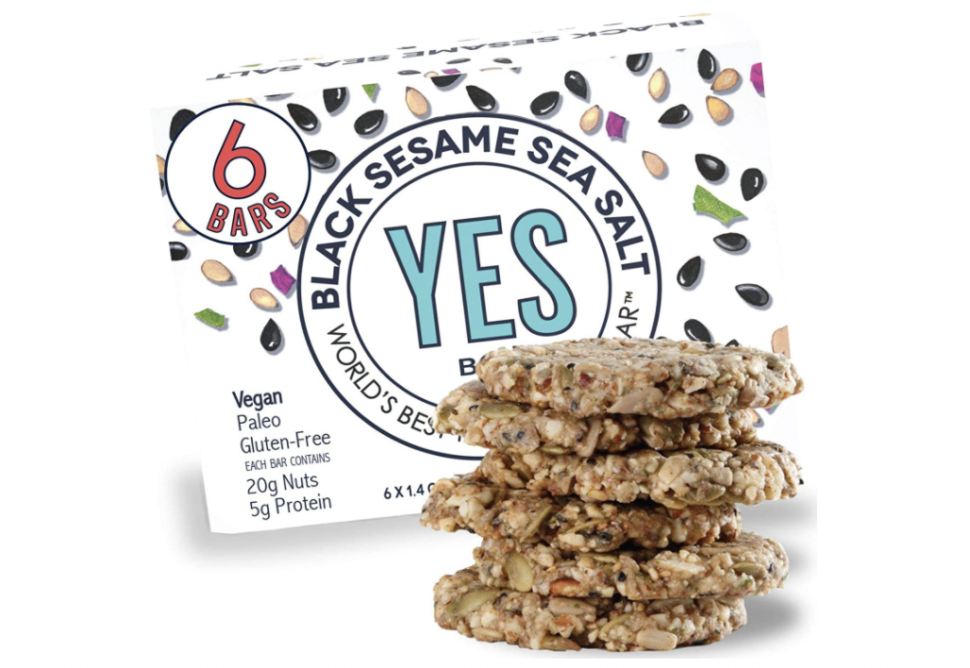 If you could launch one product on Amazon today, what would it be?
Actually, I recently launched my dream product on Amazon, and I shared the process on PickFu's YouTube channel! It's a line of street art jigsaw puzzles called Lost Walls Project. We collaborate with artists to archive their murals in puzzle form. We give back to BIPOC youth and feature works from female artists around the world.
What do you do when you're not helping Amazon brands?
I puzzle, meditate, and travel between South America and Chicago with my Frenchie pup Chanchito.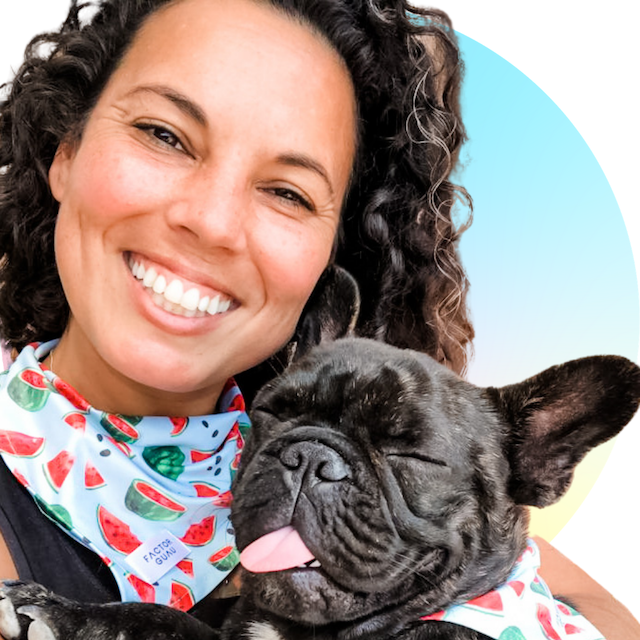 Questions for Daniela?
Is there a topic you'd like her to tackle for our next video? Need tips on how to optimize your listing? Post in the comments below, and be sure to catch up on all of Daniela's videos on YouTube!