Mockup tools
Amazon mockup generator
Looking for a free Amazon mockup generator? You've come to the right place. Use our mockup tool to compare ASINs and shave hours off your product research. You can use this to compare Amazon product images, titles, pricing, and more -- no Photoshop required.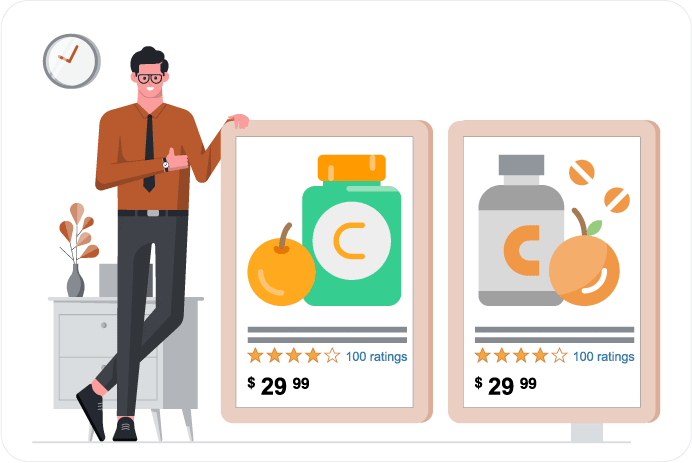 Frequently asked questions
Any public, US-store ASIN can be used. Non-US stores are not supported at this time, but let us know if you are interested in seeing them added.
Currently, ASIN import supports:
We are continuously improving and expanding our import technology and hope to offer more options soon.
This mockup generator only supports Amazon products. Let us know if there are other stores you would like to see supported by filling out this form.
We do not have a dedicated download function, but you are free to screenshot the mockups to use in your own projects.