Even the most seasoned authors need advice on which book covers attract their readers the most. Danielle Girard, author of 13 books — including several bestsellers and award-winners — created a PickFu poll to test book cover designs for her newest e-book series.
She asked 50 readers of e-books this question: "Which cover (and why) do you prefer for 'Dead Center,' the first book in the Gritty, Pulse-Pounding, Female Police Suspense Series set in San Francisco?"
Option A emphasizes the title and author names with a large, crackly font set against a moody background. A red, blood-like substance drips down the image of a gray sky and tilted bridge.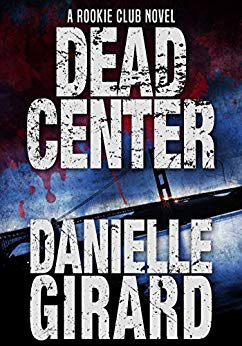 Option B's cover shrinks the font size but adds more text, along with the image of a woman caught in crosshairs and a twinkling nighttime cityscape.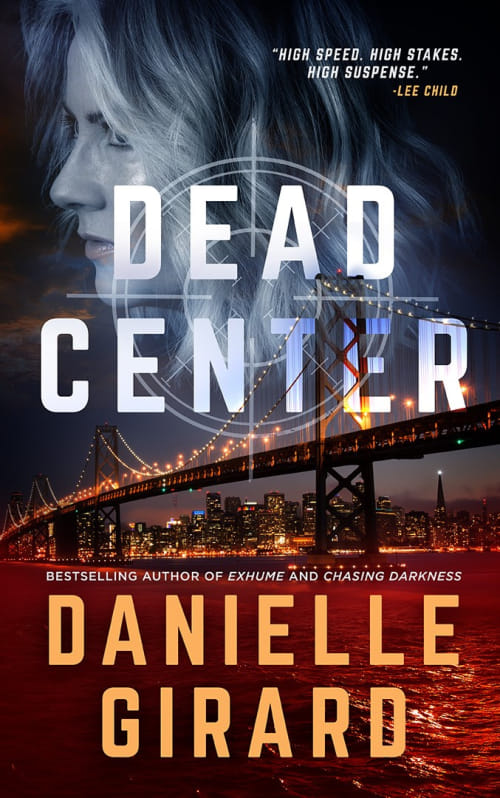 Can you guess which one won?
And the winner is…Option B! With a score of 80 to Option A's 20, Option B is the clear winner.
Let's find out what respondents loved about Option B's cover.
Even for bestselling authors, readers like to see blurbs
Option A may have a less crowded cover, but Option B includes a blurb from Lee Child, the well-known thriller author whose Jack Reacher novels alone have sold 100 million copies.
Child's blurb adds credibility to the book, and it's easy for the eye to catch it since it's in the upper right-hand corner, where blurbs usually go on print books.
Even though Girard's novel is an e-book, the placement works well. One reader said, "I also enjoy Lee Child's books and seeing an endorsement from him is a huge plus."
Readers also liked seeing that Girard herself is a bestselling author, along with the titles of two of her books. One respondent said that both this and Child's blurb make Option B's cover "seem more professional."
A person's face enhances the imagination
Respondents liked seeing a woman's face on the book cover, especially since it's a novel about a female police officer.
"If the female [lead] is to be emphasized," said a male respondent, "then B helps it stand out more."
A female respondent added, "I love the scared looking face." The woman's face does look troubled and mysterious, and this pulls readers into the story before they've even begun reading the book.
One respondent agrees, saying: "I like the human element choice B has. It helps your imagination know what the character looks like."
Keep your image size consistent as you test book cover designs
When testing book covers, it's important to keep the image dimensions of each option the same. If the images are different sizes, as they are in this poll, respondents sometimes react to the size of the image rather than the image itself. For example, one male wrote that Option B is "much bigger so it stands out more."
Even if respondents did not write about the relative size of the cover designs, it's likely that they were influenced by it. Option B had an unfair advantage in this poll by dwarfing Option A, and this might help explain the runaway result.
Key takeaways to test book covers
Even if you're a known bestselling author, readers like to see credentials on book covers. For Danielle Girard's newest book, having some information about her previous sales and titles helps readers want to dive in.
Many authors feature blurbs from fellow authors on their covers. It's like an Amazon review or a client testimonial: it helps potential readers feel that other people have come before them and loved the product and they will, too. If you're lucky enough to know an author who might give you a blurb to put on your front cover, ask away! It's a valuable thing to have.
Finally, make sure that when you test images, you keep the dimensions of your options the same. Consistency helps eliminate bias.
Want to know which book cover design appeals most to readers? Create your own PickFu poll to find out!