An online shopper can't hold your product in their hands, so watching a video gets them as close as possible to that in-store experience. PickFu spoke with e-commerce sellers about the importance of video in e-commerce product listings, including the amazing effect video has on conversion rates.
Videos increase sales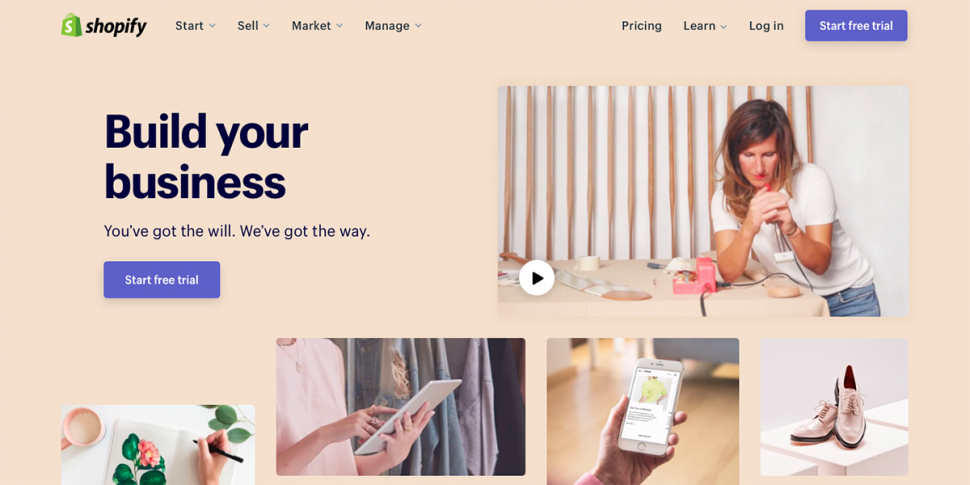 One thing that we hear again and again from e-commerce sellers is that video increases sales. Jeff Moriarty, Marketing Manager at Moriarty's Gem Art, uses video in all product listings. "This was first tested with a few products a couple years ago," he explained. "After a month of testing, we saw a 1% increase in conversion rates, from 1.9% to 2.9% for products with videos."
Brendan Steele is the CEO of The Listing Factory, an agency that serves e-commerce sellers. According to him, The Listing Factory saw an average 3% increase in conversion rate for product listings with video.
Videos achieve what photos can't
Online shoppers can't touch or test a product the way they can in a store. That's why your visual assets need to be top-notch. Product photos are essentially a requirement for any e-commerce listing, but they can only show so much. In a video, you can easily show details and multiple angles, or have a model demonstrate how to use your product.
Some products simply beg for video. Take, for example, a levitating bonsai pot. Sounds neat, right? You immediately want to see it in action. But Stilyo, the company that makes it, didn't always have a video on the product page. Co-Founder and CEO Eric Haim told PickFu that at first, this contraption had a low conversion rate of 0.67%. We decided to create a video displaying how magical and special it is, the conversion rate for it instantly tripled (almost 2%)," said Haim.
Video also grabs a shopper's attention in a way that photos can't. Matthew Ross, co-owner and COO of mattress review site The Slumber Yard, has a few tips for taking advantage of the medium. "Over the years, we've experimented with different video formats, but by far we've had the most success with videos that contain a lot of movement and bright colors within the first five seconds," he says. "In other words, we always make sure to include a dramatic sequence of events to kick off the video in order to draw people in. Don't release a video in which you're just sitting in front of a camera talking. You'll lose the viewer within ten seconds or less."
Videos help you stand out from competitors
Compared to product photos and copy, videos take more of an effort to produce. "This means," Brendan Steele says, "many of the products available for sale on Amazon will not have video. "What does this mean for the expert Amazon seller? That adding a video to your product listing will make your product stand out from the competition!"
Some consumers prefer watching a video to reading copy
Sometimes, you just want to sit back and let a video explain things to you. Matthew Ross told PickFu, "We've found that video is much more successful than written content in regards to engagement and conversions. In today's day and age, consumers want to see the product in action rather than read about it. They'd also rather watch and be spoonfed the information they're looking for rather than reading about it and having to make a decision for themselves."
Videos are great for explainers and how-tos
If you're trying to show how to use your product, photos are okay, but a video is even better. Caitlin March, Director of Marketing for the CBD company Populum, explained to PickFu, "As a startup brand in an emerging industry, video has been a key part of our strategy as an informative and educational means to reach customers. Through creating educational content like our video How to Take a Tincture, we have established ourselves as a trustworthy brand. We use these assets through many different mediums including email marketing, social media marketing, and affiliate marketing. Additionally, we have seen the trend that the pages on our website that feature a video tend to have the highest conversion rate." There you have it: a video how-to is much more engaging than just written copy.
---