Assuming each lunch bag has the same features, which design would you buy? Would you change anything?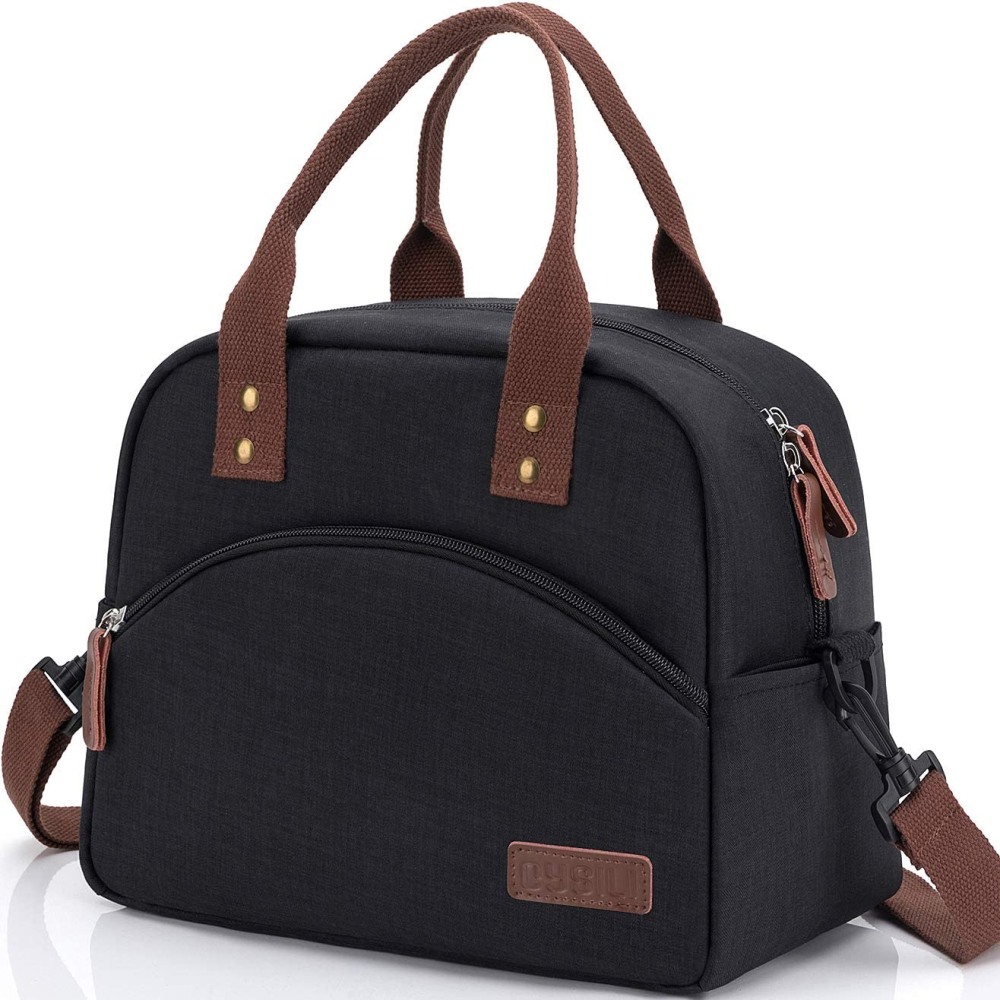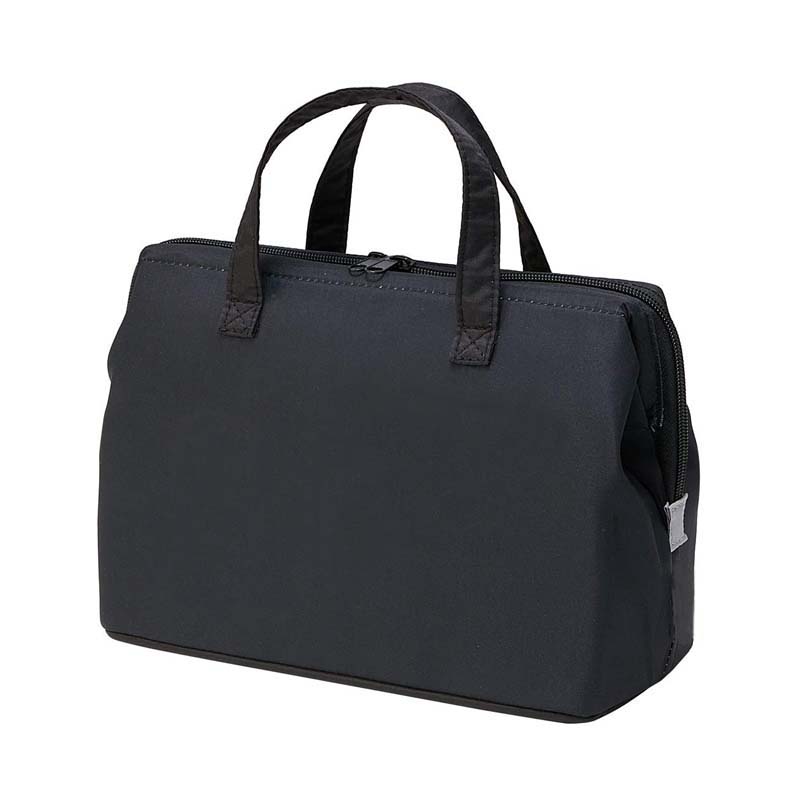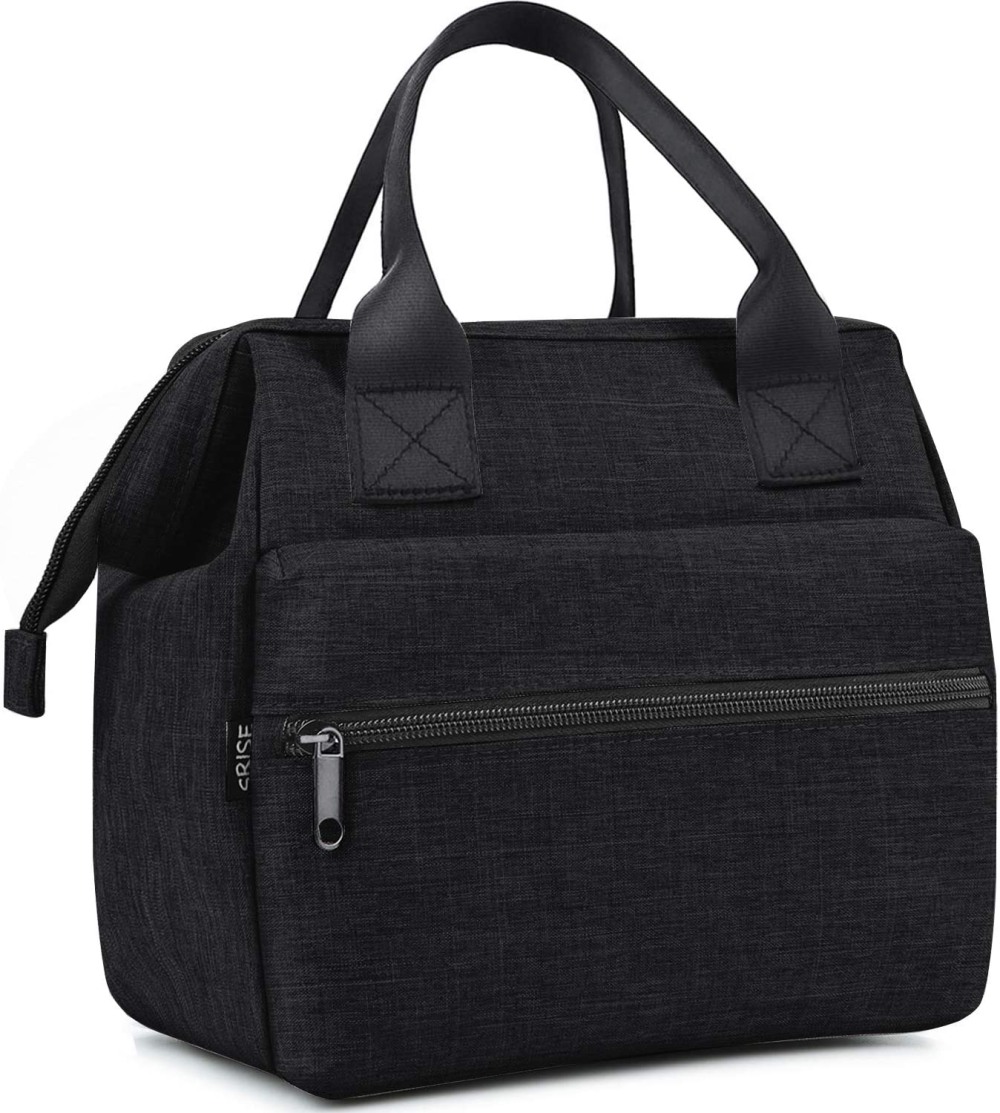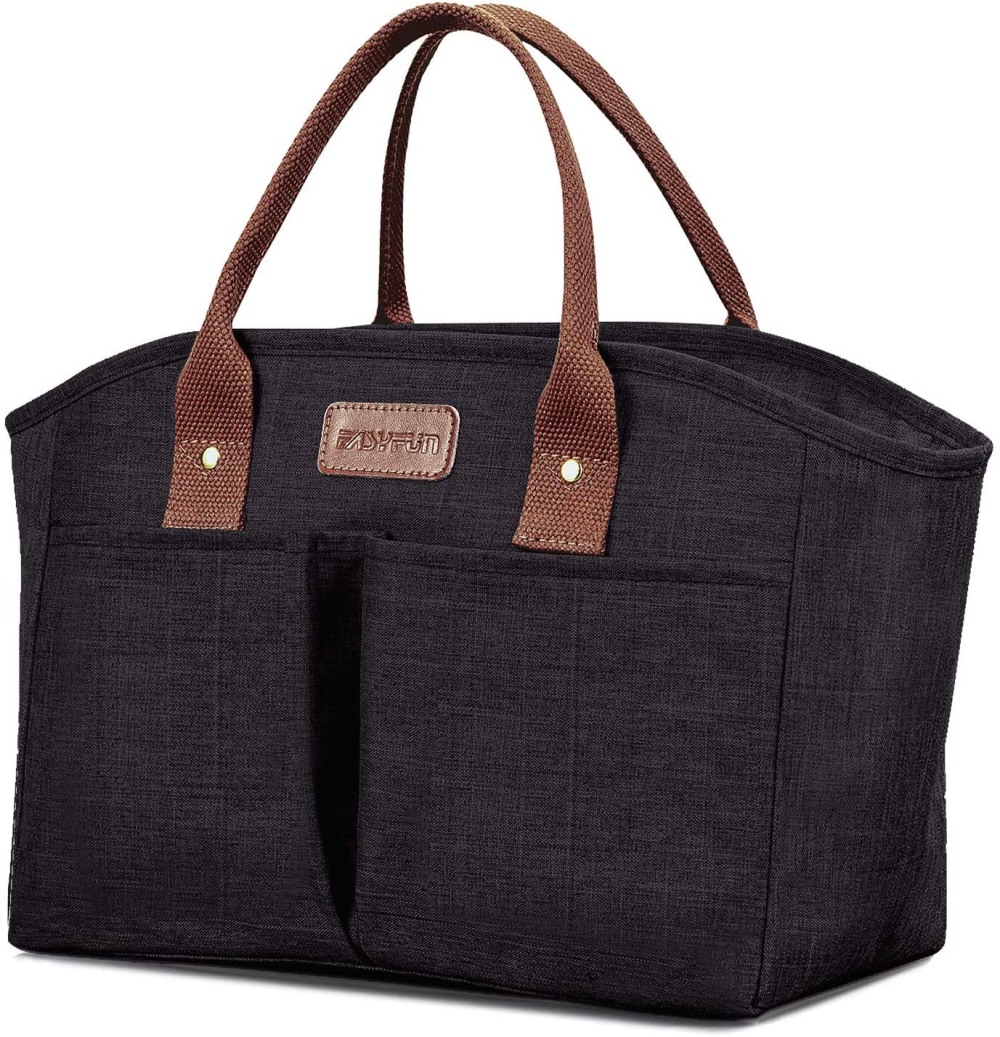 Option A won this Ranked poll with a final tally of 30 votes after 3 rounds of votes counting.
16 Responses to Option A
2
I like the black bag with the brown handles in A. I would choose this one.
6
The brown accents are nice and i like th look of the zippers/ pockets and straps
9
My top choice was option A, because I liked the design of the lunchbox and that it gives you options to hold or have it over the shoulder. I also liked that it has a more compact and sleek modern design to it where it reminds you more of a handbag. Option D, I liked that it has pockets. Option C, I liked the compact design and that it has a zipper in the front, but it lacked color. Option B, wasn't really a fan of the design and the fabric used would had like something more like the other options.
17
Would like to buy option A and C are the best design which is more attractive with contrast color, excellent image with fabulous hand holder, great product.
19
I like the rounded bag over the square ones and the brown adds a little bit of interest. Options B and C appear a little too plain.
21
I love the shoulder strap option. I like the different colors of the handles against the bag.
22
I picked first based on my personal style and preference. Then I considered which looks higher quality and longest lasting.
24
I like A because I like the contrasting colors on the strap and I also like that it has a long strap included. It's the most attractive to me shape wise also. I like D too because of the contrasting strap color but I don't like the shape of it as well as A. C and B are just okay.
25
My first choice is perfect for me and my needs. Being able to either hold the bag by the straps or carry it on shoulder to free up my hands suits my need perfectly. The zippered pockets also are perfect for me. I would definitely want pockets and the brown accent color on the pockets make the bag more stylish. The zippered closure ensures that my items will be safe and nothing will fall out and get lost. I do like my third choice but there is no zippers on the pockets so that is why I did not choose it for one of my first two choices
30
I like that A, C and D have extra pockets on the outside, these could be used for other things too :)
36
A is the best because it has a removable strap and the brown trim looks terrific. B looks equally as good but no removable strap. C is nice but could use a little more color and B is very simple. All of them are nice and I can see these being sold to many!
38
I think the handles of this one make it look more high quality and I would use it more often.
39
I like having the option for the shoulder strap. The leather additions add some color and texture variation, as well.
44
having 2 colors is nicer. last 2 are too plain.
45
I really like A because it has the extra strap on it, plus I really like the brown leather straps. I chose D because of the leather straps. I don't care much for C or D
49
I would purchase the first two options, because I like how stylish and trendy the first two options are. I like that the design would fit with any work outit that I wear.
5 Responses to Option B
7
I thing choice B is definitely the most sleek and expensive looking of the bags. It reminds me of my Kate spade bag that cost 300! My second choice, C is sleek and nicely monotone but the pockets break it up a bit. My final choices were chosen because I'm not fond of the 2 tone and they begin to lose structure and look cheaper. The final one choice D looks like a tool bag.
20
I would choose B because it is the most sleek looking and could pass for a tote. I would add a pocket also that looks sleek on the bag. C is also a decent choice if looking for sometihng that looks more like a lunch carrier I do not like A and D at all.
40
I like the all black bag, it is sleek and looks like it could carry a good amount!
48
i liked the quality and designs
50
I love the option B black design. It's simple and sleek. It would go with different outfit. It looks nice and beautiful. It's my favorite.
13 Responses to Option C
4
I like the solid color of C best because it is most versatile. Change-wise, I'd add a shoulder strap.
5
I really like the look of c and b. I like that they are streamlined and not bulky-looking. I like c the best since it has a side zipper.
8
i like the ones that look more like lunch bags but with extra storage vs. looking more like a purse
14
I don't like the brown that much on the last two.
15
I like the solid black ones the best. I prefer C with the pockets on the front. B would be next being solid black. I dont care for the other two.
16
I chose C because of its compartments. I chose A because of how it looks like a purse. I chose D because it looks good. I chose B because it looks like a totem.
18
I like choice c because it is a solid color.
27
I liked the designs of Option C and A better. I prefer the solid black since it would be less likely to stain if food or drink gets spilled on it. I do like the brown and black combination also. Overall, the products look nice and good quality.
29
PREFER THE LOOK OF C. LIKE THE ALL BLACK WITH THE FRONT ZIPPER
31
I love the monochromatic look of this bag. It is also stylish and sleek, without being overtly feminine. The others are useful, but none are as attractive as C.
32
I liked Option C the most. First, I liked the monochrome color palette on the bag. I think it looked most sleek. Then I liked how wide I thought it would open and not lose anything. I thought the shape would be the most comfortable to carry also.
33
I prefer the all black and look and style of C, looks a little more compact than the others.
47
I prefer the black only as it is simple looking, the brown feels more formal and so would be more of a purse than lunch bag look. I do like the extra pockets, so when I take to work I could store my possessions in the bag along with my lunch.
16 Responses to Option D
1
Like D the best as it is fitting for what I like and my style. C is also something I would use and A as well. B is not very appealing to me and not really something I would use
3
I like D mostly due to to the strong sophisticated look to it. One thing I would change is a better stitching design in between the two straps.
10
I picked choice D first because choice D has leather handles on the lunch bag and it adds elegance to the look. I like it more than the other options.
11
I would choose option D because it is the most visually appealing to me personally. I like how option D has pockets on the front and doesn't necessarily look like a lunch bag. The pockets I think are more convenient than a zipper
12
My favorite design for a lunch box is in option D. I like the colors and the pouches on the front.
13
looks the least like a lunch box, just looks like another bag which is cool
23
I like the mix of black and brown and the overall structure of the bag.
26
I like D because it has multiple pockets which would be nice to put silverware or napkins in. I like A because the pocket zips up, but the pocket on the front looks small. The design of C is nice, but the color is kind of blah. B doest have any extra pockets so I like this option the least
28
I really prefer the contrast of the brown handles and straps. I think this makes it look more elevated and fashionable. I also think a little bit of textured pattern on the material looks nicer.
34
I like D and A the most because I like the contrasting colors. I think they look the most rich and the most expensive and luxurious.
35
D and A look like handbags which I really like, so it was hard to choose which one got the number 1 spot, but eventually I went with the one that looked more mature. C, and especially B, look like lunchboxes and are unusable for any other purpose.
37
I like option 1 because it does not look like a traditional lunch bag. I also like the additional pockets to hold items. I would prefer the straps to be black as well but the pockets make up for the color. I like two second best because again it does not resemble a traditional lunch bag. Options 3 and 4 look more like lunch bags and seem more stiff. If I could change anything it would be to add shoulder strap options like #4 provides to all the lunch bags.
41
I personally like D and A because the straps add some character to the bag and it looks a bit more elegant/sophisticated with the straps. I like D a bit more because the bag is bigger and I like the shape with the top being bigger. For B and C, B ranked higher because the bag looked cleaner/ simple in shape as opposed to C which looks bulky
42
D and A look functional and durable.
43
Option D lunch bag is the nicest because it looks like Le Pliage tote from Longchamp Paris. Choice A is the next best because I like the contrasting brown handle for visual interest.
46
I don't like the single color in B and C which is why they are last. Option C is too big. B - I don't like the single color. Option D looks really classy with the black and brown. I don't like the strap in A, but it is better than the single colored options.
Racial or ethnic identity