How much is affordable for the little handmade rattan shelf (16 x 10.6 x 4.7 inches) ?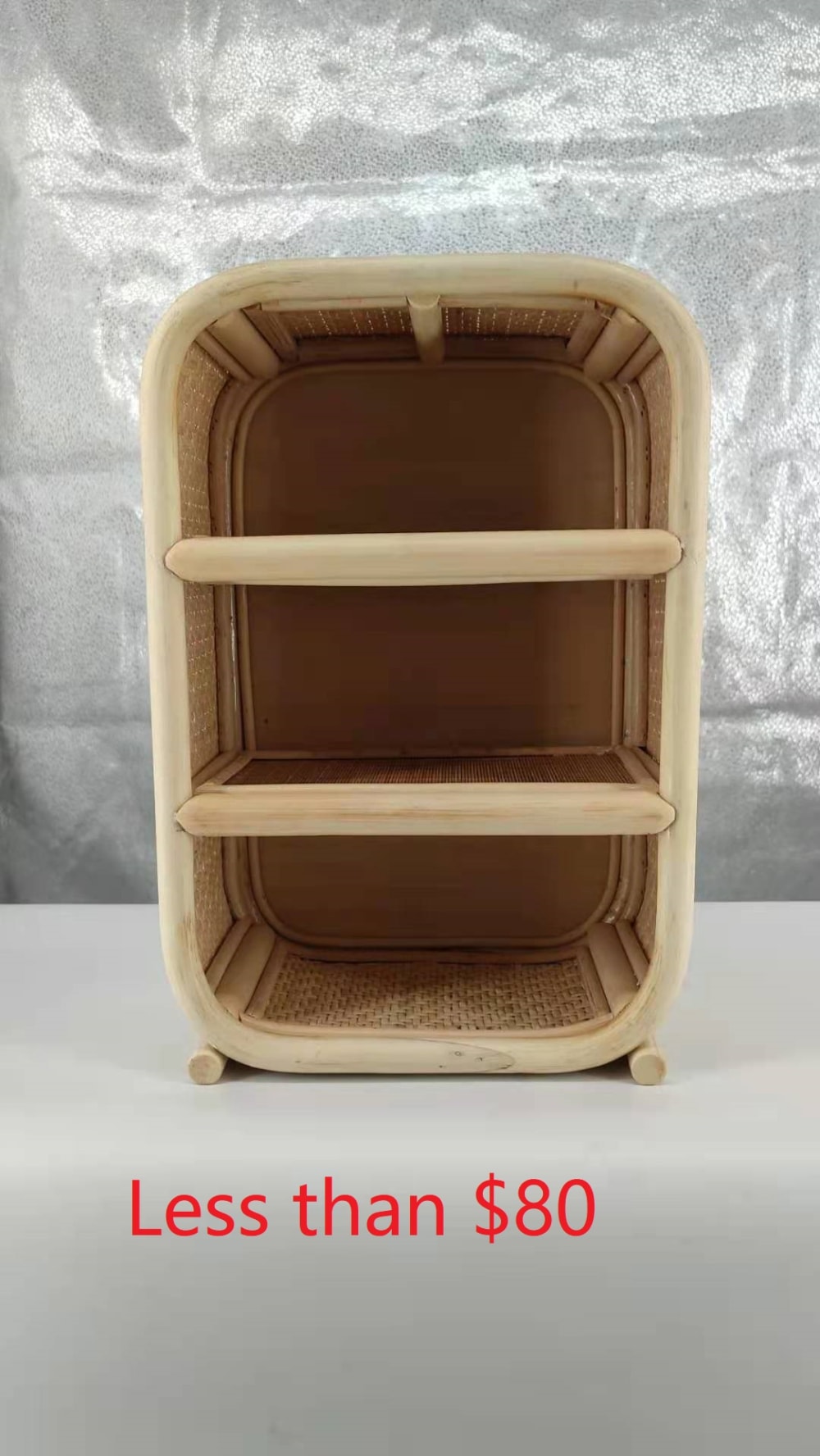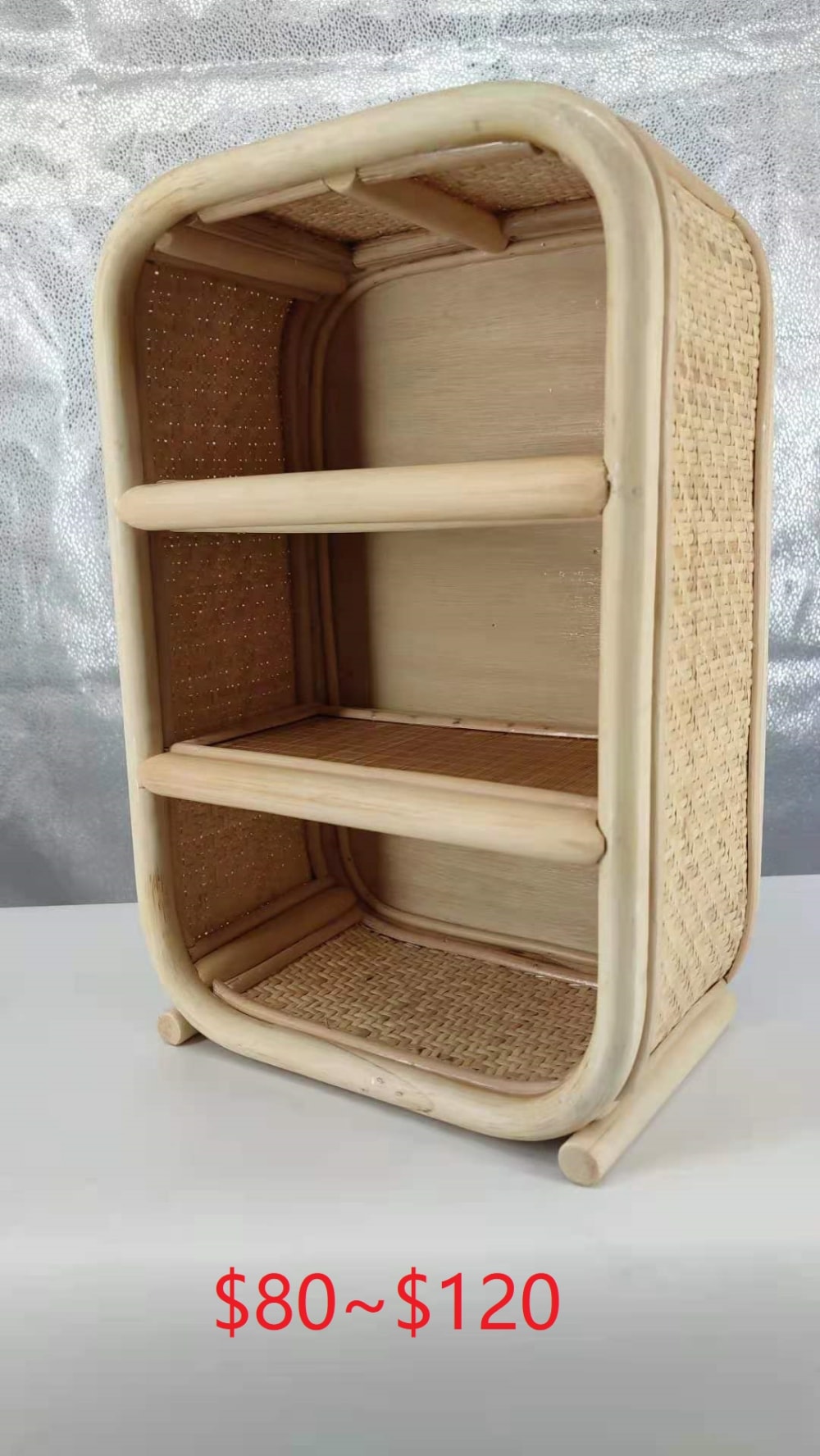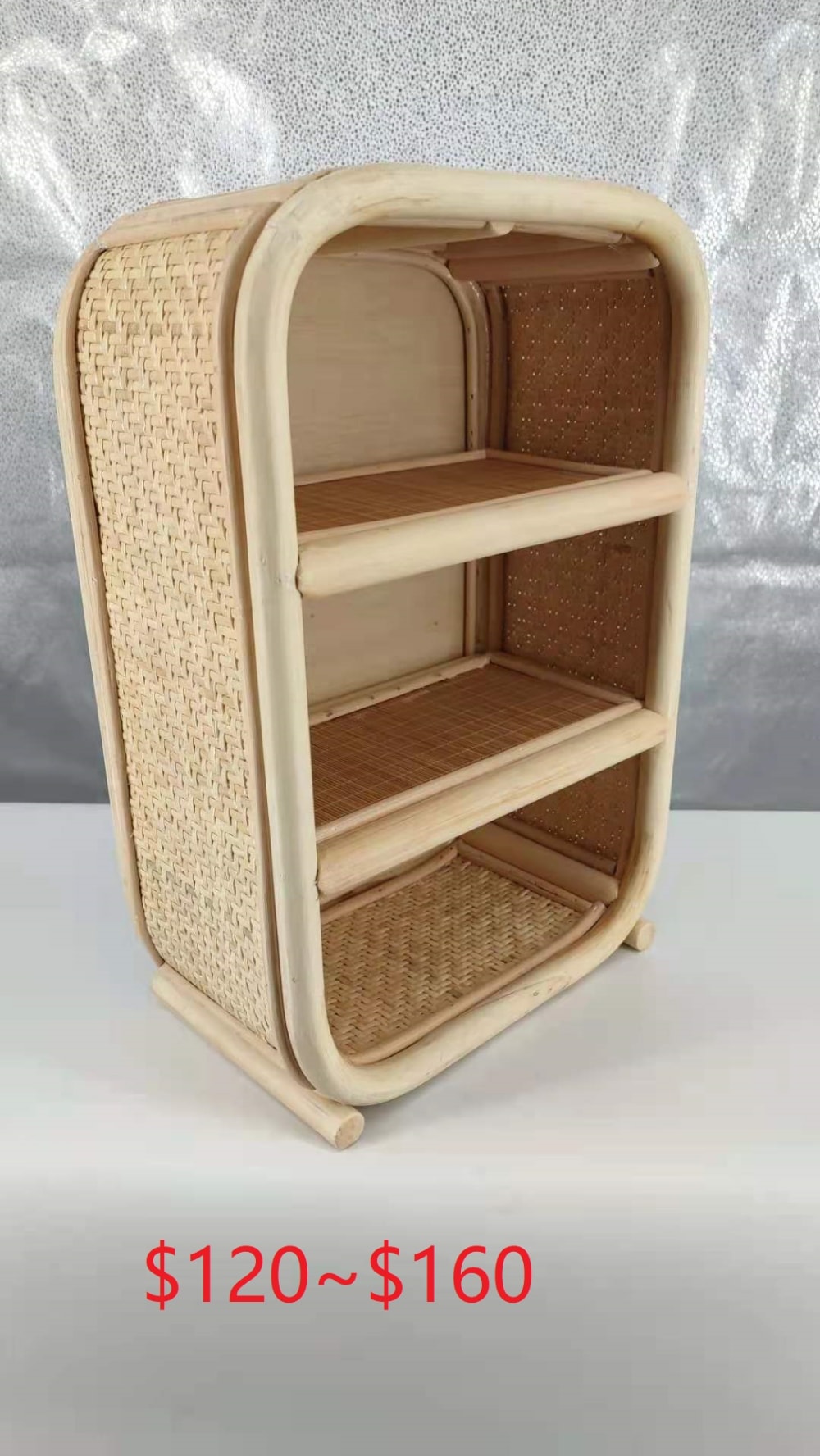 Option A won this Ranked poll with a final tally of 33 votes after 1 round of vote counting.
33 Responses to Option A
2
Option A seems like the best price. The unit seems on the small side for the price being any higher.
3
i dont see an differnce in them except the price and a was the cheapest.
5
Money is tight and hard to justify on luxury items
6
I would go with option "A". The price seems affordable and reasonable for this product.
9
I wouldn't buy the shelf for anything higher than $40 because I don't value decorations like this very much.
10
i picked option A because I think the price of $80 would be the most affordable to people
11
This portable storage is designed to the T. The product is natural looking which most will appreciate and likened with green.
12
I think the cheaper the better. I don't see how more money would make this product that much better.
14
i ranked the product by considering the package used how beautiful it looks and how it entice customers and buyers.
15
Provided it was made clear the product was handmade, and depending on country of origin, I'd be willing to pay a decent amount for this product. That said, similar items at furniture stores I've been in recently ran for about 60-80$.
17
i think that even 80 is pushing it , although i understand it's handmade and very nice. i guess it really depends what people would be willing to pay for it, and i wouldn't pay over 150
20
I really think a product like this should be less than 80 dollars
21
I think under $80 is the correct price for something like this. To be honest I would pay about 60 and that's it
22
this seems a bit obvious in that the lower prices are obviously more affordable
23
It is way too tiny to be priced over $80
25
Definitely, price was the biggest contributor. I would go with the cheapest price first.
26
This shelf is cute, but I wouldn't pay more than $80 for it. I feel like I could find something in TJmaxx or Homegoods similar, but at a cheaper price. It's a little expensive for just a basket.
30
I am not interested in paying $160 for this thing. It looks ugly and bulky to me. Less than $80 would be my price range
32
I would not pay over 80 for the shelf
33
I think the cheaper basket (choice A) looks as good as choice D which is most expensive - so therefore I think it's unncessary to buy an expensive brand when they all look the same.
34
I do not believe the product is worth more than $75.
35
I feel that it would be worth right around $80, an that places it just above or around less than $80 and $80-120, I wouldn't buy it if it was more than $160, as it would seem to be too small and light on features to be worth that much, $120-160 could almost be in my range, however the product looks too simple to be that expensive, and the features that are shown are too simple.
36
I prefer choice A most just going off of cost. They all seem to serve the same purpose and take up the same amount of space, therefore i would be indifferent to anything aside from what it would cost me.
37
A just made more sense and seemed like the better deal.
39
Option A is the more affordable and decidedly closer to what my budget would be for an item like this.
40
These all seem way over priced to me so I have ranked them from lowest to highest priced.
41
The lowest price would be the most affordable. As a handmade product though, this item would be worth the higher priced end.
42
I have a shelf like this in my bathroom and paid less than $80 several years ago and it has held up well so I would not spend too much on it.
43
A fits the bill for my budget as well as my space.
44
Honestly A and B are the best because I would prefer something in the double digits rather than the third.
45
Less than $80 would be the best most affordable price for this product, I would not like to pay much more than that though depending on the quality maybe 80-120.
46
I am going to want to pay as little as I can so I picked A first.
48
I would say I strongly favor options A and B. This item does not look like it would be very costly, so I would be very unwilling to pay more than $120 for it.
12 Responses to Option B
1
I would want to spend at LEAST less than $80. Over $100 is kind of unheard of.
7
I think option B has the more reasonable and fair price
8
For something homemade I would definitely be willing to pay $100 for it. I would not see myself paying above $120 for it as that just seems unnecessary; there are plenty of quality machine manufactured items I could get that would be a better deal.
13
It's a pretty small piece, but I know items like this are typically handmade, so I'd be willing to pay around $100
16
When I chose seems I could be a good deal and the quality for the price range
18
Due to the relatively small size I chose the lowest price option
24
After looking at the dimensions and examining the product I really don't think it is worth more than $100. I think you are selling yourself short if you ask for less than 80 in anything over 100 is too much.
27
I feel a good, solid rattan product could be $99 at a great price. It would have to have great workmanship, durability, and multiple purposes. The high quality should be reflected in the reviews. So the rattan shelf could be worth that if it is of high grade.
28
I like both B and C because the price would fit to me and also gives me the look that the light and angle makes me feel I am getting my money's worth. I think D would be a little bit too much even though it seems like you are getting a lot space in these shelves. I put A last but the image gives me no confidence this is even worth that price. Lighting is not good and it makes me feel less then.
31
I think B is the right range for me. More than that and I wouldn't consider buying the shelf.
38
I think the only way this product could fetch a high price is if it was actually hand made and could be proven. A machine made product like this would not have me spending a large amount of money on.
49
Options B and seems more reasonably priced.
5 Responses to Option C
4
I think option C is the best price range being that it is unique and well made.
19
Seems like price range for shelves with a bit more for it being handmade.
29
I think that Option C has the proper pricing for the item. It is a high quality product. It is an impressive piece and I think the price range in Option C really matches that.
47
I like option C the best because I think it would be a good deal for a high quality product.
50
Option "C": The inclusion of "handmade" is a factor for purchase and price but the overall size is as important to me as a consumer giving me an indication that it should be in this range of affordability by comparison.