Which design do you like better? Which color combo works best?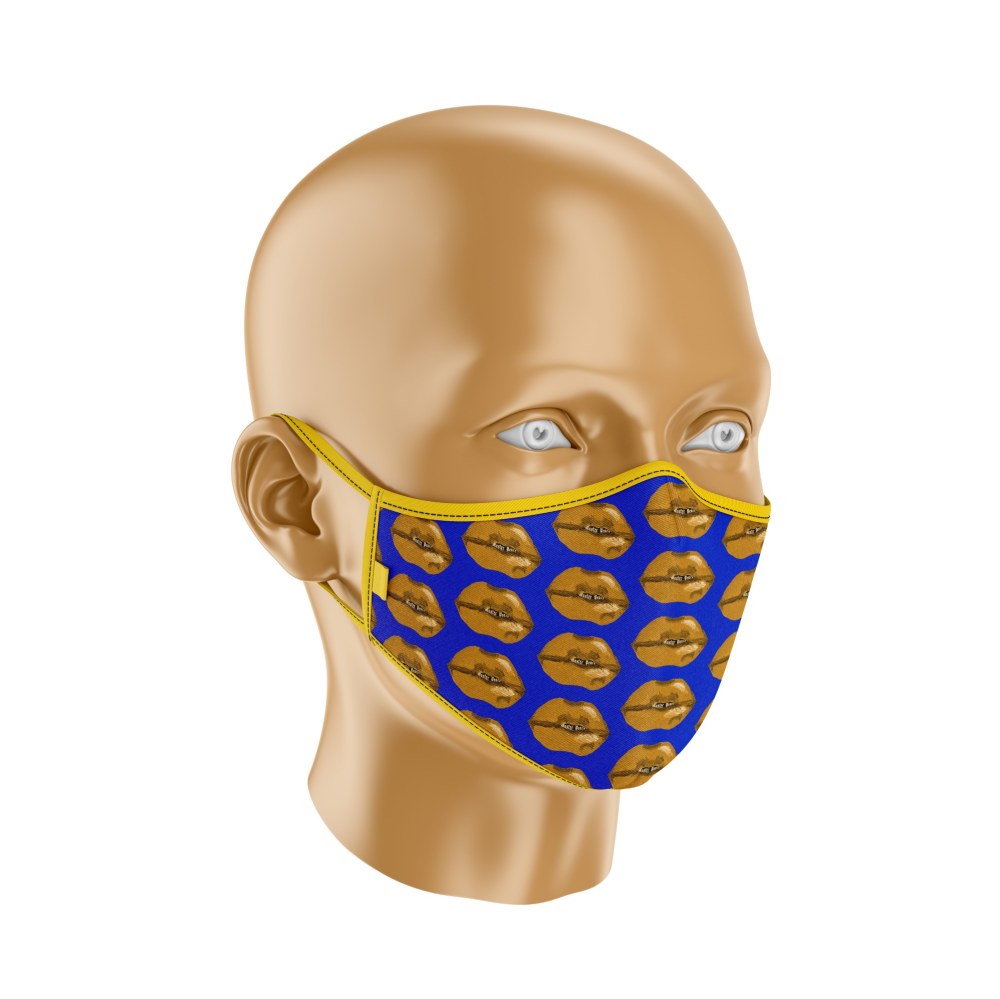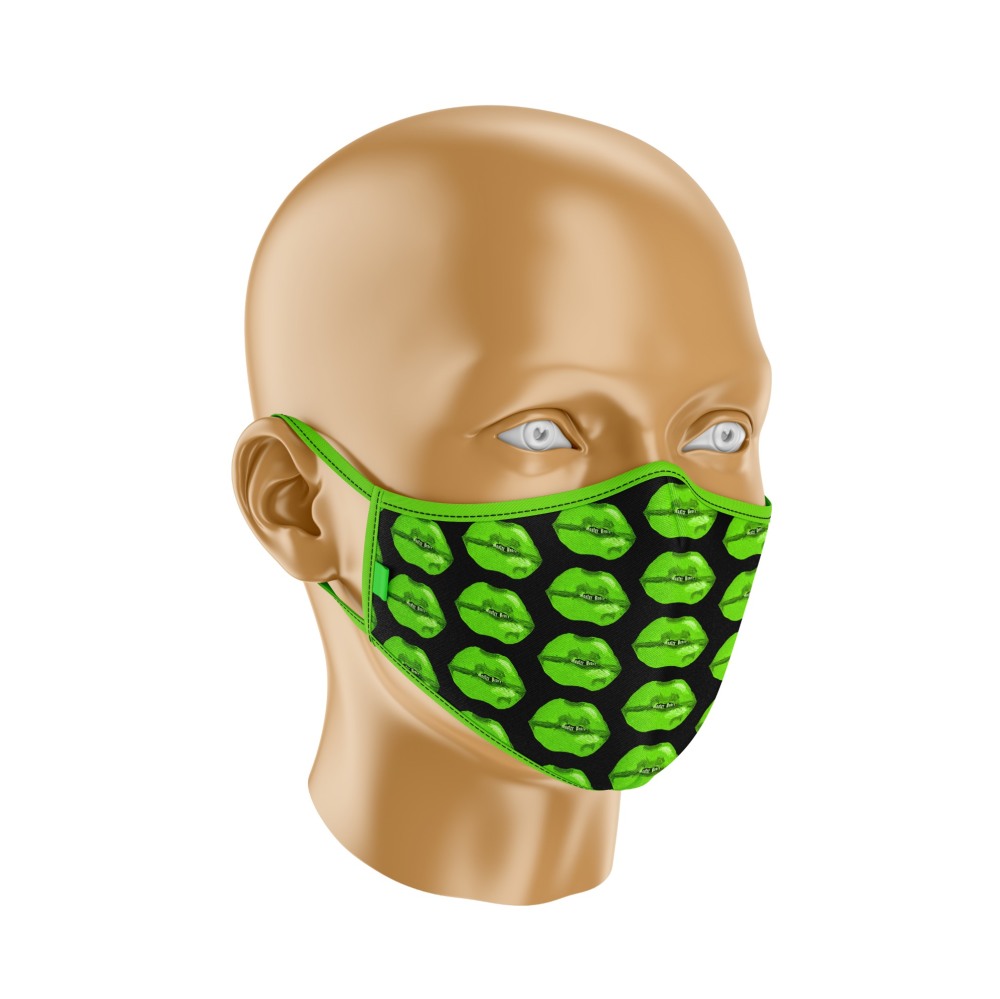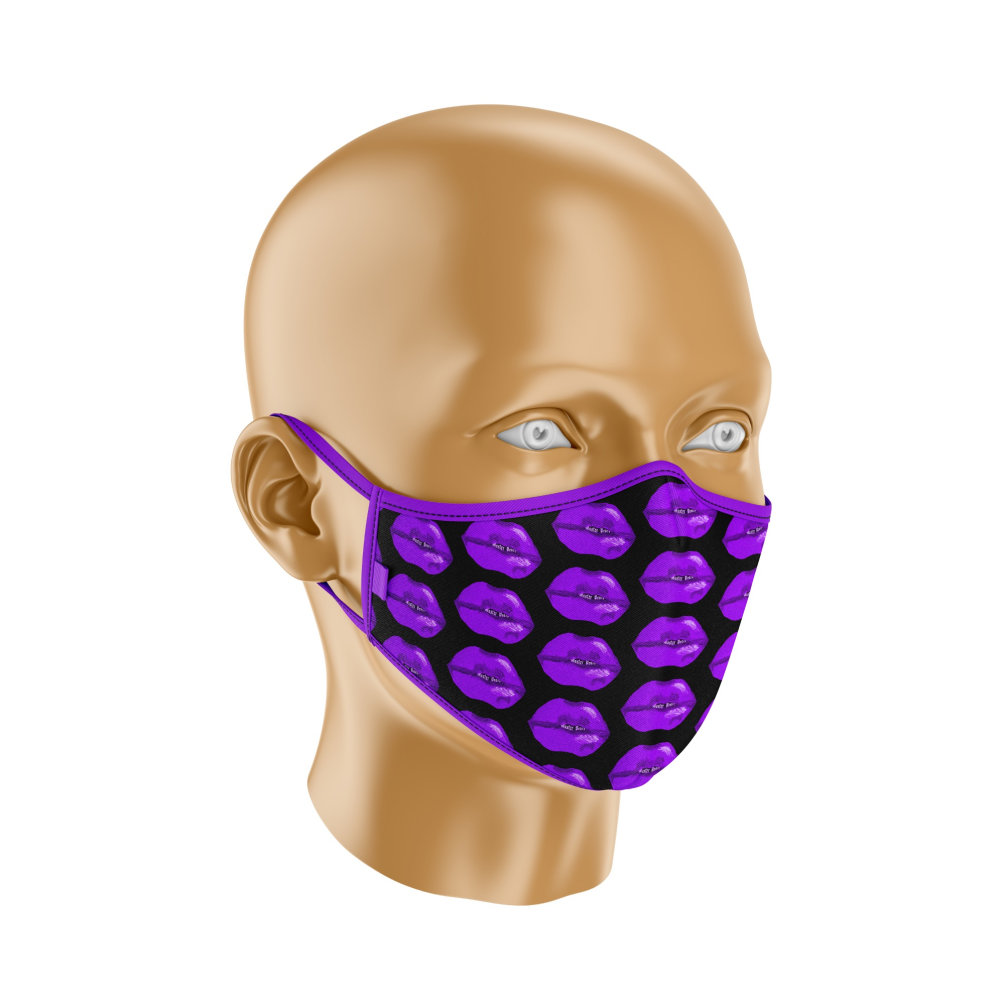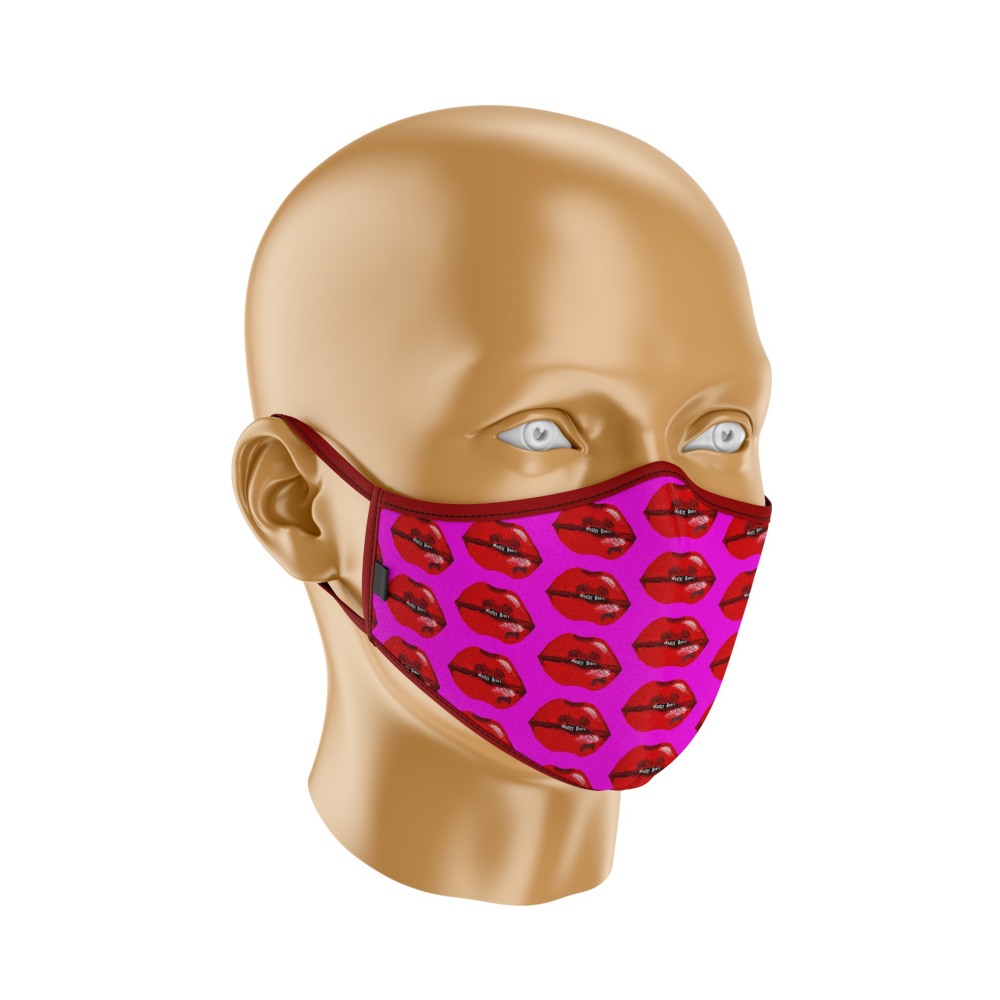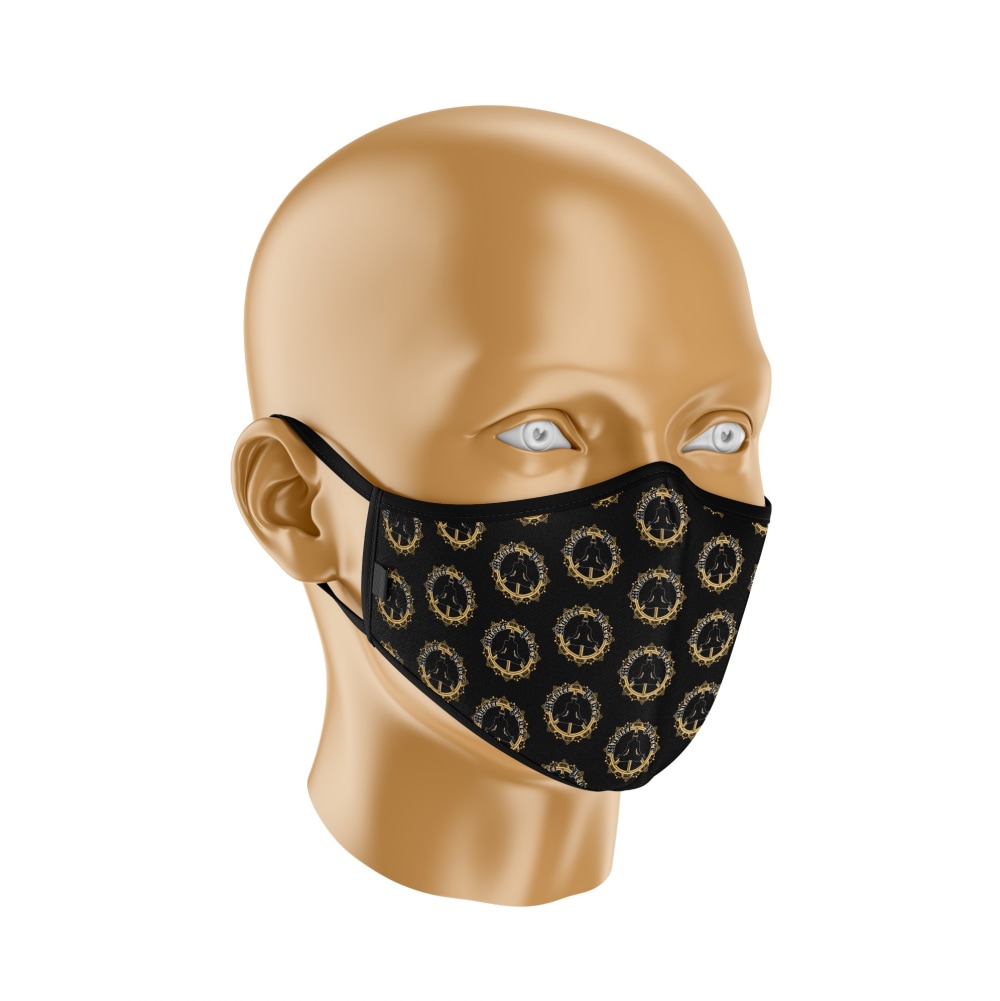 Option F won this Ranked poll with a final tally of 28 votes after 5 rounds of votes counting.
8 Responses to Option A
2
I think darker colors work the best, followed by lighter colors. I feel like the options not chosen are just too goofy for me to consider wearing. I'd probably wear anything but choice E though.
4
Red lips are classic and fun. Not a fan of dark fabric unless it's plain black
7
I chose option A as my first choice because it just looks more appealing compared to the other choices - in my opinion option A's colors are more attractive and match with one another. I chose option F as my second choice because black and a hint of yellow gold definitely matches and is a good combination. I chose option D as my third choice because purple with black definitely is a great combination as well and so is option C with the green and black combination. My choices are solely based off whether or not the color combinations are attractive and so I chose these four over the others because the others colors just don't look as great as these.
13
A is the best to me by far. The color is perfect, it's vibrant and stylish. The others I picked looked "okay" to me but realistically A is the only one I liked.
23
If I was looking for a face mask, I would pick choice A (the red lips on black) because I feel that looked the coolest without it being super outlandish.
28
I think red and white stands out the best. The lips are very attention grabby. I think consumers will love it.
38
THE CHOICES AS I CHOSE THEM WERE IN ORDER OF PREFERENCE OF COLOR FOR MYSELF.
49
With this lips design, I think the classic color combos, and colors that one typically associates with such a design, works best. I think a classic red and white, such as A, looks the best. I like E for similar reasons, though there is definitely more of a contrast with the pink and red. I chose B after those because it's a completely different color combo take and I like it. D is a bit dull, but I preferred it over the remaining options.
4 Responses to Option B
17
B looks like the best color combination to me
22
Blue is my favorite color and the design is cute.
29
B i a great unisex color combo that is fun, uplifting, unique, and memorable.
40
I think blue and gold go together really well and its not SO bright that it's almost embarrassing to wear
2 Responses to Option C
30
I prefer the bright, eye catching options that are cool, interesting, and empowering in these tough times.
36
C - my favorite color is green and i like this one the best. F - i think that this would be the easiest to keep cleanE & D - i like these as they are feminine
8 Responses to Option D
1
seem the most best looking
10
I chose these in the order that I liked the masks most to least.
18
I like option D the best because the purple/black combo really pops to my eyes. I also like how the red/white color of option A stands out and that's why I chose it second. I chose options C and B third and fourth respectively because those color combinations for both options are the colors for a couple of local schools in my area.
21
Option D and A are my most preferred. I like the colors, they match my closet more, and I think they'd look flattering on me. Options E and C are my next favorites, though they match the things I have less, but I think they'd still look good on me.
37
If I would have only had to choose 1 in general it would have been the purple only. I love how it stands out, but isn't too overwhelming in color. I felt like the rest were just "ok", with the pink being extremely over the top and the white/red looking like underwear. The black and neon green was decent, but reminded me more of what bikers wear. All in all, the purple is the win, hands down.
42
I chose D first because I really like that purple color. I chose F next because I like that it's a simple pattern and is almost solid and would "match" anything you have on. I chose C because I like that bright color, and its great to catch attention. I chose E last because It's the typical girl colors, and I think a lot of females would like this one.
48
Purple is my favorite color so I would select the design shown in image D. I like that the purple color and red color used in images D and E make it easier to tell that the picture is of lips. This could actually be a lipstick color.
50
When I view these, I'm thinking Mortal Kombat. Some of these are close to what you'd imagine the characters from the game wearing, which to me, makes them more attractiveD - looks like Melina - It is the same color as her outfit and would be very attractive on womenB - looks like Sub Zero - It would be the most stylish for men due to them looking like a killer iconic ninjaF - Is very neutral, which makes it go with anything. The black makes you look like a generic ninja and would be nice with anything since it is blackC - reminds me of Reptile - it might not go as easy with different outfits, but the color is attractive and reminds me of the character
6 Responses to Option E
16
I think these colors in order are the most eye catching and visually appealing.
20
okay so it's based on what color combo you like best, first off I'm personally would not by any of these designs I like simple basic things but with that being said with math if this was all that was offered I would definitely buy one and the way I picked them or the color combinations at work the best I like settle colors so that's why I thought the pink and red would be good because very girly it's very feminine and then I also like the black one because I always think black and gold go well together it reminds me of the Saints and then for some reason the blue and brown one with the lipstick out to me as something that's comical can kind of ease the situation because when you go out nowadays everyone is so tense whether they're wearing a mask or not.
25
First wasn't crazy about any of the designs. Went with the color schemes I liked best when ranking.
26
For the kiss pattern, I like E because it is red and sort of traditional. I picked D second because I like the purple. F is just cool looking - looks like more of a rocker vibe! C is my backup because I didn't like the others.
27
I think they are all a little gaudy, and I can't see myself wearing any of these masks. That said, E has fun colors and a bolder person could pull it off. The green and black in C is eye catching, and the black and gold of F is calmer but I don't know what the pattern is.
43
Option E is vibrant and would match best with anything someone would wear and would still be attractive. If this is something people are going to be wearing now, it would be the most visually appealing and would be an accessory more than a necessity for people. I think the color makes it stand out and would be more unique for people to wear. I also think people would be less offended to wear it and it would be something they would look forward to wearing. Option E would grab the attention of the widest audience of people and would make them more likely to want to use it would get them to check deeper into what it has to offer.
22 Responses to Option F
3
Option F is my first choice because of the colors and the pattern. I prefer neutral colors, especially black, so that's one of the reasons that I chose it. The pattern isn't thrilling, but it's okay. I agree with the message, for sure. D is my second choice because of the color, which isn't too bright and I consider it a pleasant hue. I'm not thrilled about the lip shape in the pattern. I don't get it, like, why it's used. That said, the lips don't stand out too much and the overall pattern is pleasant.The others I selected by color preference. I would always prefer the first pattern over the others though.
5
Option F is best because it looks the most professional. It also looks cool because it is black
6
To be completely frank none of the options that are presented here are attractive. If I had to chose one I would lean towards a darker color option. The lips are just not attractive to me.
8
Out of these choices, option F is the only one I would actually consider purchasing. The Black and Tan/gold background are very subtle and modest. I don't like to draw extra attention to myself and with the exception of option F, all of the other choices are quite loud. Option F is something I would choose if I had no other options. The red and white is cute, just not what I would typically choose for a mask design.
9
I think only appealing Options out of the bunch were F and A, since the colors in them are quite as bright and jarring looking. A mask should be at least somewhat inconspicuous when it comes to cloth patterns I feel.
11
My first choice looks badass. My second choice is cool because it is the color of lips with the pink/red. Third is Billie Eilish-y (my daughter is a big fan, and I am a fan too) and the fourth (blue/gold) just looks good together. The other two are very ugly, and the white one would get grubby-looking fast!
12
Option F - I like a more subtle one, I like that its black and not too flashy looking. Option D- I like that it has black and its also not flashy. Option B - I love the color scheme. Option C- Looks excited with the pop of green.
14
I really like the black and gold color combo. not too crazy about the image in the middle, but it is my favorite of the color patteners shown.
15
Option F provides a great color combination that is subtle but still good looking. I would want to wear option F far more then the other options because they colors do not stand out too much which is what I would prefer for this type of item. Option B provides a good color scheme that is interesting and eye catching without being to loud. Option C offers a good contract that is eye catching but might be a little too loud. Option A provides a good color contrast as well but stands out a little to much compared to the other options for my liking.
19
I like design option F the most because the design is different from the others and it's a darker color so it isn't quite so girly, so if I wanted to wear it, my husband wanted to wear it or my son wanted to wear it we could all be happy with that design and color combination. My second choice is option A, because I really like the way the red and white looks together; it's very bright but it's not too in my face. My third choice is option B, because it's an interesting color combination that I'm pretty sure I've never seen, so I kind of like it. My fourth choice is option C, because it's rare that I ever see green and black together but my favorite color is green, so I really like the colors of that mask.
24
I thought the darker colors were really sharp, especially the black color scheme. I don't like making it white and red because I feel like the red will bleed into the white when you wash it.
31
I like the black, i am not a big design person so the less conspicuous the better. Black and gold are simple and classic. Option C is fun and if i am picking a color and print this would be my choice.same for option d, its cheerful and bright. Option A is cute and if i have a wardrobe of face masks, this would be in it.
32
The darker colors look like they would hold up better. The lighter colors may get stained with make up easily. I have a black patterned mask myself, and I like the blue and purple color combos.
33
I am not a can of the lips. I like the darker colors as they are more subtle and not as aggressive.
34
I chose the black mask first because it felt the least obtrusive. It would also match with outfits. I chose the pink, red and purple because I felt like those color combinations made sense with the lip motif on the fabric.
35
The top color combo I chose would be gender neutral and go with anything that you wear.
39
The black and gold look the best, I think. I also like the lime green color. The rest of them don't really look that good.
41
I like the darker colors better. I feel like they look better.
44
The black is great and fits for dark times it also will show less dirt and fingerprints on the mask.
45
it's a mask, i don't need it to be a fashion statement, just something a little more understated, not too many patterns, just easy to wear, does it's job, fits well
46
I like the black on the best. the others with the lips look better in natural colors (white and red) I also like the neon green but the blue gold and black purple dont have an asthetic look to me
47
I based my choices, as a male, on the ones that I would consider to be "cool" looking and that wouldn't be too distracting.
Racial or ethnic identity