Which app icon do you prefer for this routine building app called Uplifting?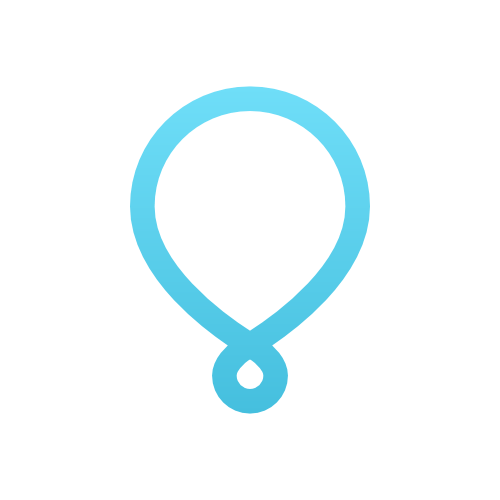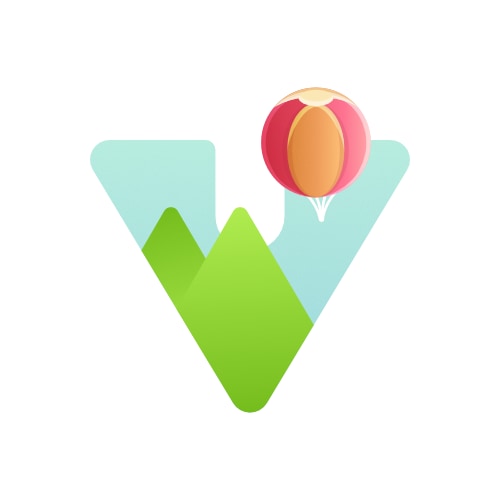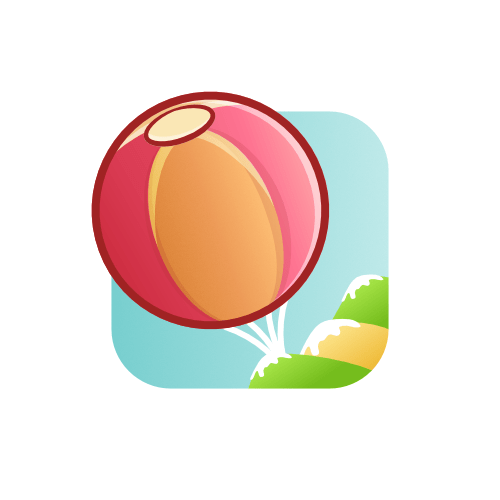 Option B won this Ranked poll with a final tally of 29 votes after 1 round of vote counting.
7 Responses to Option A
2
My first choice is Option A because while I feel like the other two options are okay, I feel like they are too on the nose with the literal "uplifting" theme with the air ballon. Option A is unique enough to not make me think of a hot air balloon and it makes it look more mature. Option B is my second choice for that reason. While I'm not a fan of the hot air balloon designs, I think Option B is more adult looking than Option C.
10
I picked these options in this order according to which icon looked the most professional, intriguing, and made me want to click it to find out more about the building app. I choose then based on which one had the best graphics, color, and overall appeal. In addition I choose them based on which icon best suited the app description.
17
I like simple, easy to identify logos, like A. B is better than C, but both have more details than I like in a logo.
24
I like the first one but I have no clue what it is for but it is still cool. I like the bigger balloon over the smaller one.
35
I picked A because I think with an app icon, less is better.
37
The size of the balloon in B is not in proportion, so it looks awkward. I appreciate how A is more abstract in representation than C.
38
None of these make me think of the apps purpose. But despite being brightly colored, C and B seem to relate even less to the apps function. So A is my favorite. Then I have little preference between C and B.
29 Responses to Option B
3
I like B because it's stylized in an appealing way. I like the colors used and the triangular shape. It's not overly simplistic or too abstract.
7
I like the colorful icons, especially as they are unique shapes. Really not a fan of that one that looks like a twisted diaphragm my gf used to use for birth control.
8
I love the incorporations of the balloon into it especially for an app called uplifting.
9
B makes the most symbolic sense, C is similar to B but it creates a sort of anxious feeling, and C is too abstract to relate to the app title, though it does make sense for the notion of routine.
12
I like B. Firstly, the graphics being inside a triangle is unique and something you don't see everyday so it caught my eye first. I also like that there's a clear view of the mountains. It makes it easier to realize this is a hot air balloon floating up into the sky.
14
I am a big fan of triangles, especially when it comes to uplifting slogans!
15
I prefer option B because showing the balloon floating in the air makes the most sense for the product. It's eye catching and nice to look at.
18
Option C is too crowded and busy. I'm not a big fan of the other two but Option A is the best.
19
B looks unique and interesting so I would use that.
23
You can easily tell with the balloon that it's symbolizes uplifting because the balloon goes up
25
I like B with the small balloon apart of the V which also goes as scenery. It makes it look like you are flying over everything is a better visual to me. I like C for almost the same thing as B but what I find different is that this looks like a stock photo of the balloon and doesn't look different or special. A is an interesting look and is out of the box but I feel the others have more of a look people will understand.
27
I don't like Option A at all! But I do like the balloons in Options B and C. Option B gets pride of place because everything is ascending in an upwards arrow and inside the arrow, the balloon is ascending too. It feels like positivity.
29
I like option B the best because the hot air balloon makes me think of being uplifted in a good emotional way like in the movie Up.
30
For the name uplifting, it is easier to see the baloon rising over the mountains in option B. Option C took a little more decifering. I do not understand how option A is related to the name uplifting.
31
I do not like option 'A' because I feel like many apps have recently switched to a minimalist icon style, and as that trend has progessed I have no longer been able to remember any of them. There' sliterally dozens of varying colored shapes on my phone and I have to click on half of them to know what they wre.
32
I'm not even sure what option A represents. Option B - the baloon is pretty and is something else to look at. I think the balloon in C is too small.
33
I prefer Option B the most because it's the most colorful and I can tell that it is a balloon lifting up into the sky. Option C looks mainly like a beach ball. Option A, I don't know what that looks like, but not a balloon for sure.
36
This one gives me the feeling of something being uplifted the most and makes sense for this app.
39
Option B feels very light and airy to me. Plus the mountains make an M, which makes me feel like motivation. Option C is the worst because it looks like a phone game icon. I see a ball being kicked and not a balloon being lifted. Option A is OK. It's pretty generic, but better than Option C.
40
I think B is the cutest option. A is ok, it's nice and minimalist and I don't dislike it. Option C is kinda creepy, almost looks like some alien thing grabbing a mountain.
41
I like the clean look of the app. A bit more professional.
43
This app icon looks simple, the balloon is smaller and you could add words to this if you needed to.
44
I like B the best, the balloon uplifting over the mountains is the most motivating.
45
The balloon graphic in B and C is a really good graphic to help with word association. A is a little too simple in comparison. A is my top choice as it is pretty unique and also incorporates the "u" into the design, further helping you figure out what it is without reading anything further.
46
Answer B is the most creative and simple design.
47
B and C are very good with an edge to B - I like them both but B just has that extra something that makes it stand out more. A is pretty bland.
48
I really like B - its eye catching and attractive as well as easy to remember. C is good but I don;t care for A
50
Option B having the balloon in full sight is nicer to look at than the close up Option C. Option A is plain and doesn't really communicate any feelings.
14 Responses to Option C
1
I like option C because it represents its goal, which is lifting something.
4
My personal preference in the icons just based on my intuition of what I like the most.
5
I prefer Option C. The balloon fits with the name uplifting and the colorful image also feels happy and uplifting. Option A is very barebones and doesn't make me think Uplifting at all.
6
I would prefer option "C". The icon looks unique and appealing. The icon looks colorful and eye catching. I would definitely go with option "C" for an app icon.
11
The first image of a balloon looks nice and is easy to see from a distance and in small scale. The second one, while it is a nice logo, it's extremely vague to tie a brand on to it. The last one looks like a V and makes no sense for the name.
13
I liked options C and B but chose Option C as my top choice as I thought it was the cutest and most memorable. I liked how the hot air balloons stood out and I thought the mountains were playful too, especially with the snow which I think makes them more scenic. I liked Option B because it looked more professional, it looked it could be a company logo and builds trust that it's a high quality company. Option A is fine, it's simple but effective in delivering the Company's message.
16
The balloon is most in focus in C as I feel it should be.
20
I feel this icon captures the title of the app/service very well visually.
21
I prefer choice C because it is the most colorful and biggest.
22
C makes me think of lifting up and rising, also it is large so it is "in sight , in mind" and i like that. B is good but I feel too minimal and small. A is a little too abstract for something like this
28
I can't really tell that A is supposed to be a hot air balloon. I like that C's hot air balloon is much larger in size since that catches my eye more immediately.
34
C is bright, bold, and memorable. B is cute, but not as memorable and easy to identify as B. A is way too simple and plain.
42
The app's name is uplifting. I would imagine that the icon has some sort of relations with the name. Among all of three options, the design in C shows a large balloon. It reminds me of the movie "Up" which is relevant to the app's name. The design in B has a smaller balloon comparing to the one in C. It is also related to the app's name. The design in A is one kind of abstraction. The shape could represent different things. The meaning is unclear in my opinion.
49
I chose Option C first because i think the image fits very well with the name, and i like the color choices