Which theme do you prefer for a mobile, free-to-play game?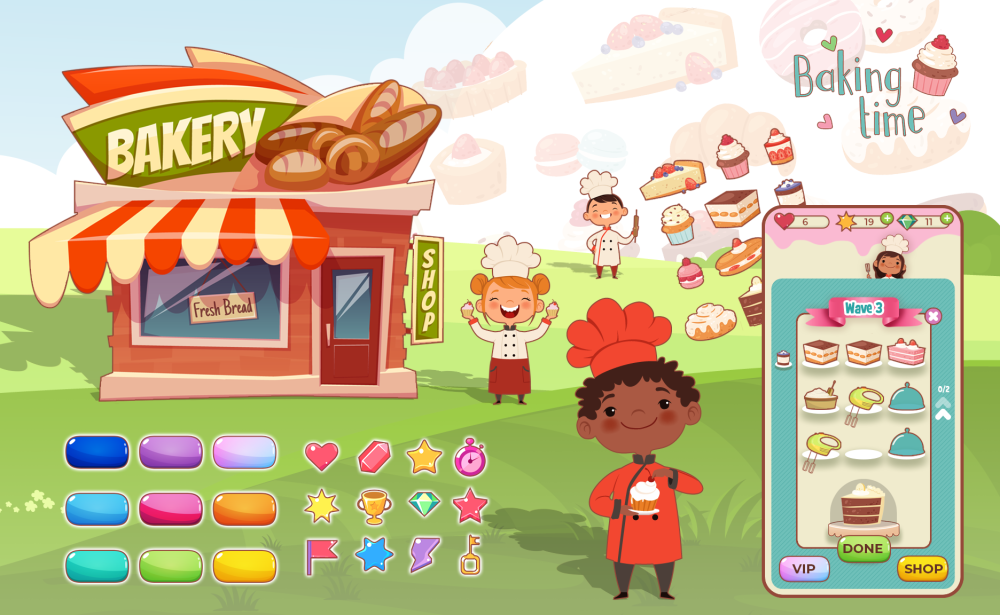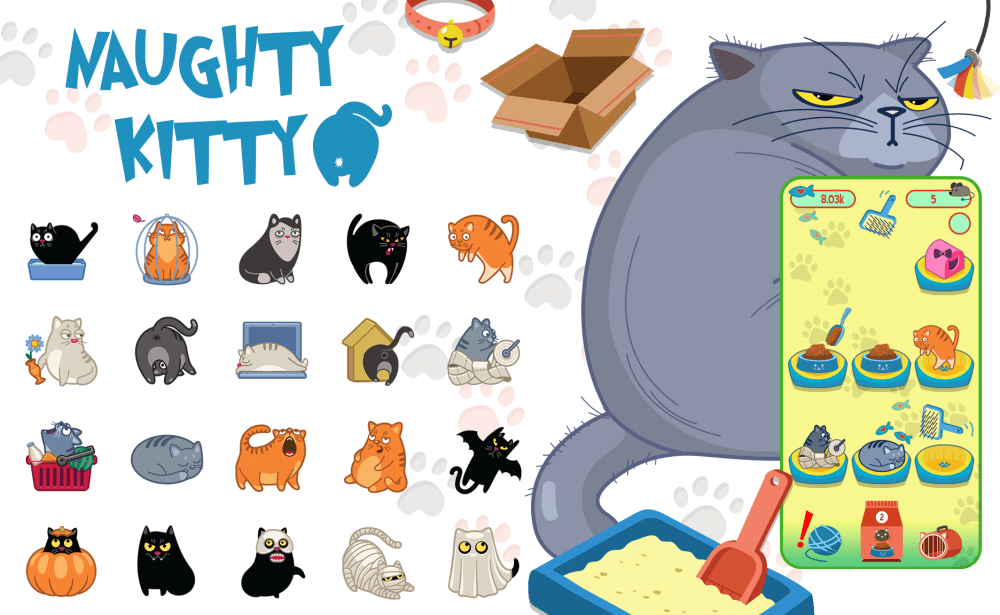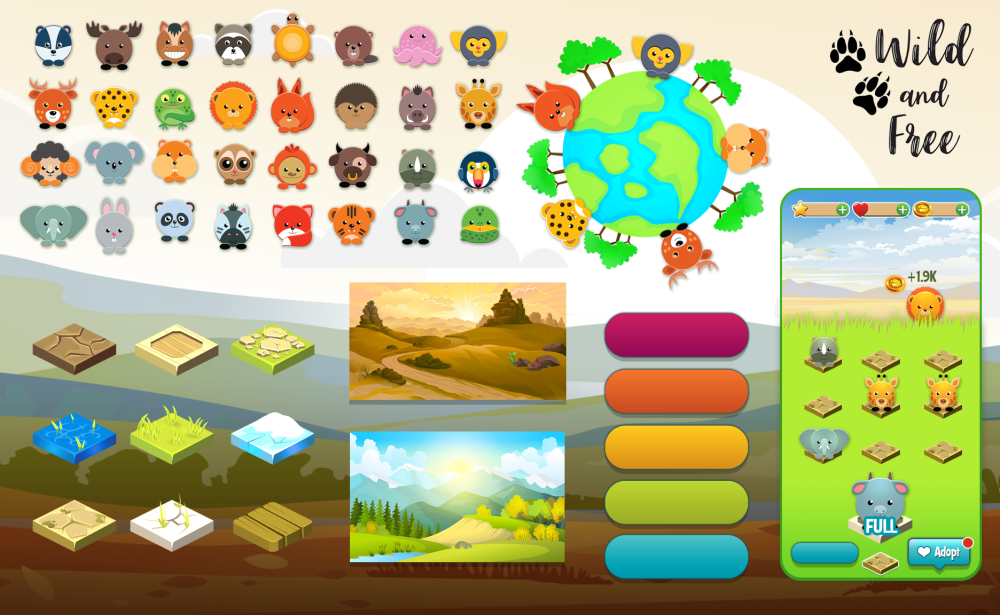 Option A won this Ranked poll with a final tally of 26 votes after 2 rounds of votes counting.
18 Responses to Option A
1
I like the bakery one the best. It's cute and I love the colors. The cat is actually cute too. I honestly like all of them.
4
definitely love the friendly guy on there and a beautiful landscape backdrop
5
I chose, in order, the ones that emphasize color a bit more than the others.
17
Bakeries are a lot of fun, and I would love to play a game based on the theme. Looks like a really cool experience for sure!
20
I like Option A the best because the colors are bright and the images are cute for a game.
22
I think that bigger pictures are easier to relate to
23
I definitely like choice A the most. I really like the fact that you can see people in the image because it gives the game a more personable and fun feeling
26
My choices were based upon which games seemed to be the most cheerful and escapist.
28
Not great choices, but Option A was the best of them. Not sure who the audience is on these games. Naughty Kitty??? What the F dude.
29
I liked choice A with the bakery and food options as a basis for the game. I have always liked the food themed games. Choice C was pretty good showing the different animals and the scenes you could choose from looked interesting. I picked B last because although the cat graphic was very funny, I'm not sure how long I could play the game with the options of things to choose from, it might get old pretty fast.
30
I personally wouldn't play any of them, but my child would like option A over the others. Option B just seems gross.
31
What is more fun than food!
33
The little baker game looks like it would be fun for all ages.
42
I most enjoy games with baking and cooking so this would be my top pick. But if I couldn't I would play the game with the animal world, it would be fun to create my own little environment.
43
Food based games appeal to me.
44
Options A and B are really cute and easy to understand at first glance, these two options truly have a kid friendly look to them and I like that. Option C is ok, but it looks a little complicated.
49
Would still have to go for the bakery one first. Very colorful
17 Responses to Option B
8
i like the layout of option B the most out of these
9
I think that option B is the best because of the title. I think that it gives a good play to it and makes it more attractive. Then I picked C because honestly I just like it better than A. I'm not sure what it is about it but it just gives it more appeal.
13
Naughty Kitty looks fun and new, option A is far too young looking for me. Option C would be fine as a choice but not my favorite.
14
Normally not really down for the grump cat style but this is more unique than the others and I think it would give me a laugh right about now. I picked the animals next because they are adorable, the design is well done and bakery is overdone.
15
I like option B because Naughty kitty sounds like a fun game! The cats are super cute too. C looks like fun too, I love animals, so I'm always interested in anything animal related. I like A the least as baking is not my thing, and I wouldn't enjoy the game.
16
I think the naughty kitty is the most unique followed by the bakery being semi attractive. The last choice is one that I just do not understand and feels too crowded and complicated
18
I chose these based on aesthetics and their overall design
19
choice B has a nice and clean layout where everything is easy to spot on the screen.
35
Option "B" is my favorite because I love cats, and the grumpy looking cat makes me laugh! I think kids would find it funny too, and interesting. I want to know why kitty is naughty! It makes me curious and want to play the game! "A" is next because of the cuteness of it all. The little bakers, the bakery, the floating sweets. This is sure to catch kids' eyes, and probably adults too! It just looks like an all around fun game! "C" is last because there is no main image to look at. Everything is just small and scattered all over the place. Truthfully, it looks boring. I would not be interested in playing this. The animals are too tiny, the scene images are awkward, and it looks like it would be more of an intellectual type game than a fun one. My eye was definitely not drawn to it.
37
I think that A, dealing with cats illustrates a sense of humor not present in the other two choices. Of B and C, B looks more appealing as a game, where C just seems to show the icons used in the game itself.
38
I like anything with cats the best most of the time so that's an easy pick, but I also like the landscapes on my second choice, has a cozy appeal to it
39
always pick the cats before all else
40
B: The characters look more interesting and funnier. C: The game has a lot of characters to choose from. The landscapes look pleasant. A: The icons look cute and attractive.
41
Are you kidding? I couldn't resist Naughty Kitty and I'll bet that's how most folks respond to this survey.
45
I made my choices by the overall design cuteness of the picture.
47
I am a big cat fan and B looks very cute.
50
I like B because it looks interesting and different and I like cats. C looks interesting too and it's a close second. A looks cute but since I don't really like baking I ranked it last.
15 Responses to Option C
3
I like option C the best because I love wildlife and anything to do with nature so this is the perfect game for me.
6
The theme with lots of different animals looks the best to me. I would want to collect all of them
7
I prefer C's background and many icons, it looks like it has more options and thus more fun.
10
I'm torn between C and A. A catches my eye more, but I just like the way the graphics are organized on C. B is just blah.
11
The theme that I would prefer for a free to play mobile game would be option c or b. I like animals so I would prefer these options over the restaurant game.
12
I tend to like the nature theme more But I do really like the cat one as well. I love the cats face. I think they both could be great. I even like the third one also but its not as descriptive from the picture.
21
The color in that one is better i think
24
These graphics feel a bit generic to me. I like C for it's playfulness and colors. B has graphics that are not very appealing.
25
I ranked them by what I felt would draw the interest of children. They are the ones that would play these kind of games.
27
I voted for C as primary because I live the cartoon pictures of the animals. It also seems as though there is more to the games besides matching tiles since the screen shot shows land tiles as well. Option A is last because I have played way too many cooking games and am not interested in another. Option B was second, I enjoyed these animal cartoons too but this one was solely geared toward cats, however the name is cute!
32
C makes me think I can build whole worlds, or at least entire landscapes. B is good since I love cats honestly. A I do not like it feels small and limited, like i will just chose the color and some very basic stuff of a small shop.
34
These are all really unattractive options to me, but I have ranked to the best of my ability for you.
36
The Wild & Free game is the best looking. It has the most options and people love choices. That is the best part of playing the game. Although it's all based on one screen shot, think it is great based on what I see.
46
I like option C because it is not limited to just baking or cats. There are different things to do with the different animals. I chose A as second because I like the graphics better than B. Also, I think the cat in B looks angry so I like it the least.
48
I like the countryside theme the most and it draws my interest. I want to know what this game is about and what the game dynamics are. I don't like my second or third choices, but I dislike the naughty kitty name the most so it got ranked last. The bakery theme is worn out and uninteresting to me.
Racial or ethnic identity