Based on the screenshot, which app would you rather download and why?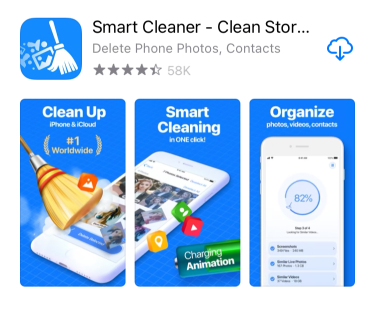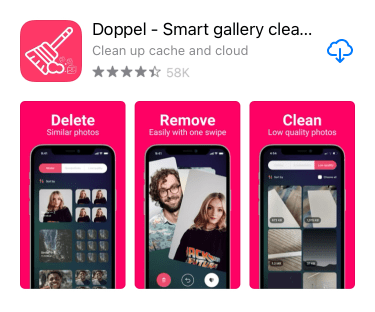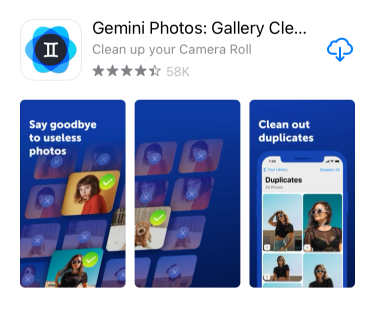 Option A won this Ranked poll with a final tally of 32 votes after 2 rounds of votes counting.
25 Responses to Option A
1
The name "Smart Cleaner" immediately gives me a clearer sense of the purpose of the app.
2
I chose by images that are most crisp and attractive.
3
I would download A because it has a good design and looks very tech saavy.
5
It's very clear what this app does from the description and title in A
8
I prefer the colouring of option 2 but I like the layout of option 1 the most. Option 3 I don't like very much and it doesn't look very intuitive
10
BASED ON EASE OF UNDERSTANDING THE PRODUCT AND WHICH IS MOST EYE PLEASING
13
I like the app in option A the best. I like how it uses the image of a broom as a metaphor for deleting and freeing storage space on my phone. I also like the shade of blue it uses because it looks visually attractive.
17
I think that I would be most likely to download A. It looks very well done and professional which makes me think that app will be good.
18
Definitely Option A! I'm as interested in cleaning up my phone and my computers as I am my home!
20
I liked choice A since the images complement each other and flow well together. Choice C looks okay but isn't as appealing and the logo looks very simple.
21
If basing on screenshot, I went with colors that looked more dynamic and fun and popped out at you the most.
22
I like the name in choice C the most. The name is very self explanatory and it explains the purpose of the app in a really clear and easy to understand way. I also prefer the warm blue color.
23
I like that the bright, fresh blue color in A really pops out and looks reminiscent of spring cleaning. B looks a little too gossipy and cluttered with the hot pink. C looks dark and depressing and wintery with the navy blue.
24
I would select Option A first because it clearly explains what the app does. Next, I would select Option C because it also explains the main features, although not as well as Option A. Following that, I would pick Option B as my final choice because it is not as clear on what the app does in my humble opinion.
30
Not only does A have my favorite color, but the description is also easy to understand so I picked it first. I decided on C over B because I prefer dark blue over pink and I wasn't a big fan of B's name too.
31
I like the broom for cleaning and the white color scheme seems cleaner.
32
If you are advertising a product that is a cleaner, then it makes sense to use cleaning products in your logo. I prefer the blue color, so A is my first choice.
33
The infographic is dynamic and fun. The idea is well captured.
40
A appears to be the most useful while C appears to be the least useful
42
I much prefer an option that is upfront about its purpose. after that the red is super catchy
43
I don't know anything about the apps, so I would pick A which flows between screens.
46
I think that the name smart cleaner is just so straight forward that it makes me want to use it.
47
A and C are colorful, informative, professional, and engaging. B is less professional.
48
I went by the names of the app and the trust I felt I could put in each - A is the best option, then B then C
49
It makes it far more clearer why I would want that app, it goes well into why it is needed and highlights the benefits of it.
14 Responses to Option B
4
I think the pink color along with the cartoon broom icon are very pleasant together and makes it feel like a cozy app to have. I also like astrological symbolism though so I like Gemini too.
7
Made my choices based on which screenshots make me more likely to download the app. Also made my choices based on which screenshots of the app stood out to me
11
I thought option B looked more ye catching and I thought the name was unique. Option A, was okay looked like most cleaning app. Option C, I thought the name and the icon didn't fit the app and what it does.
12
I ranked Option B first because it focuses most on the social aspect; I like that I not only see people, but people together. Option C always uses an illustration of a person to emphasize that there is some semblance of human touch. Option A feels the most generic and least warm to me.
15
B and A seem to serve more purposes than C, which looks like it only handles photos. B has the more attractive graphic design.
16
i think options b and c are the most interesting and trustworthy options
19
These apps seem the strongest based on what's presented
25
Option B shows the picture gallery and it's listed as a gallery cleanup tool.
26
I chose the app that I liked the best and that I would feel most comfortable and safe to download.
27
For option B, I like that it says, "Clean up cache and cloud." I ranked option C next because I like how clearly it explains what it does.
28
B and C looks like new and more trustworthy apps. A looks like an older app that I'm not sure I can trust.
36
It simplifies the management of files on cache and in the cloud. It can be confusing at times doing it yourself, the other two can be done by yourself without an app without too many problems.
38
B is my top choice because it shows what the app can do. C and A are okay, but it does not show enough about the app itself.
39
Love the pink. The light blue is okay. That dark one just doesn't work.
11 Responses to Option C
6
I ranked based on what colors stood out to me from most to least. It is the first thing my eye was attracted to.
9
Gemini has a nice color and a nice name. Doppel has nice pictures and a nice color. Smart seems generic and I'm not a fan of light blue.
14
The dark menus of C is far superior to the rest
29
I would download option "C". The colors in this screenshot caught my eyes. The overall shot looks appealing.
34
based on my perception of the effectiveness it would have.
35
I like C the best. I like that it gives the name and also what it does. What I like about this also is that the pictures in the design below name looks more clear to what it does. I put A next because it's clear what it does in the name but sweeping in the picture below could be confusing so I would possibly skip it if I wasn't looking hard enough. B is last because you have to look a little harder compared to the others. It almost looks like modeling if you look quick and for the person who wants basic I think this looks too advanced.
37
I like the royal blue color of my top choice, which is confident and appealing. The light blue color of my second choice is also inviting. Overall it's a nice set of images for sure!
41
Option C is my favorite because having photos in the name makes it clear what the app relates to. With Option B, I was not aware that it was a photo clean up app.
44
I like option C better because the image states that the purchase is to help clean up, organize, and remove old photos. I think the color scheme and images are great too.
45
I prefer option C because the color and images look the most appealing and modern. Option B and A feel too outdated for my taste.
50
I'd download Option C over the others because it looks like it has a more mature and modern interface. B and A hurt my eyes to look at.