Which cover do you prefer for an interactive journal that helps you persevere and achieve your goal?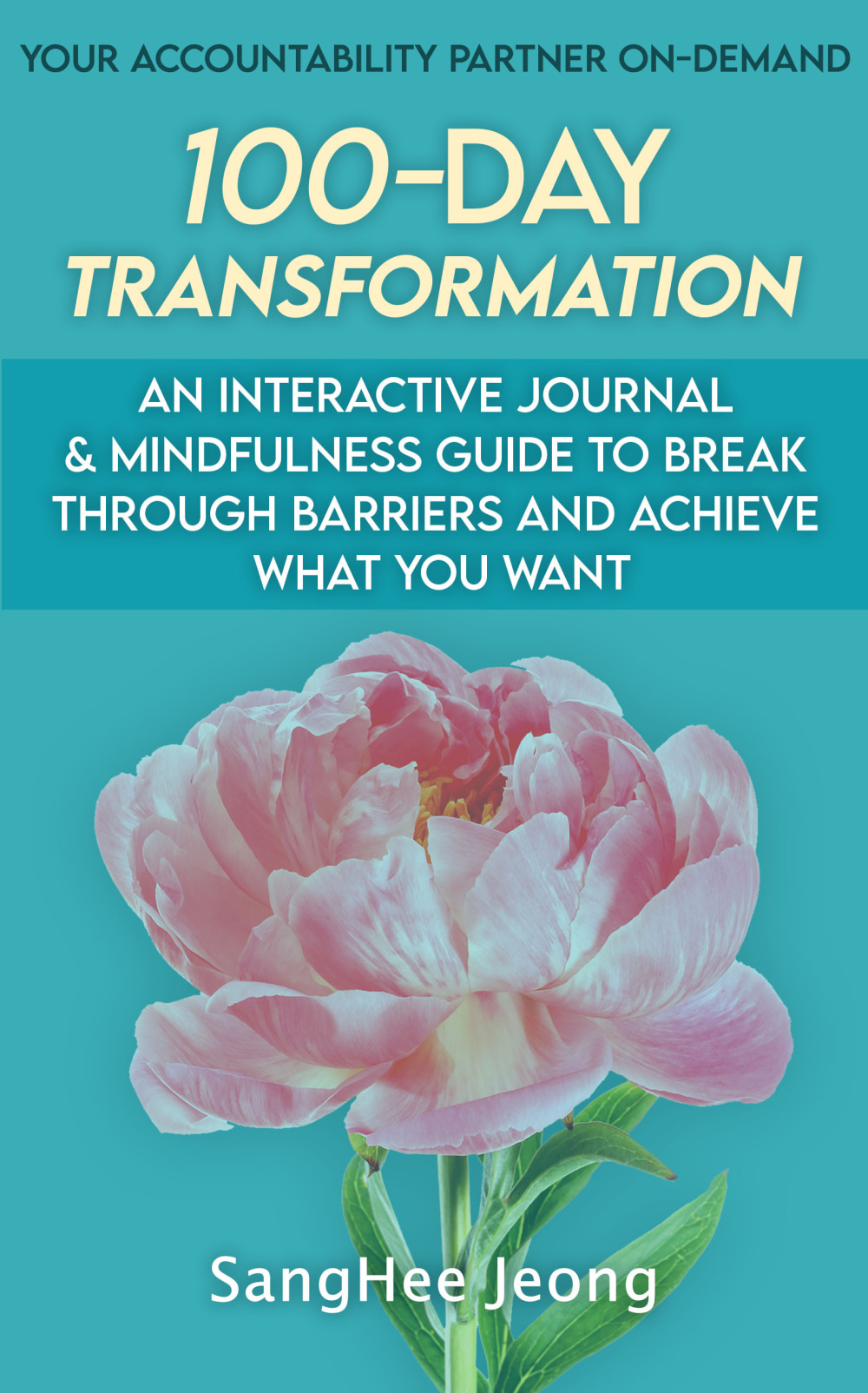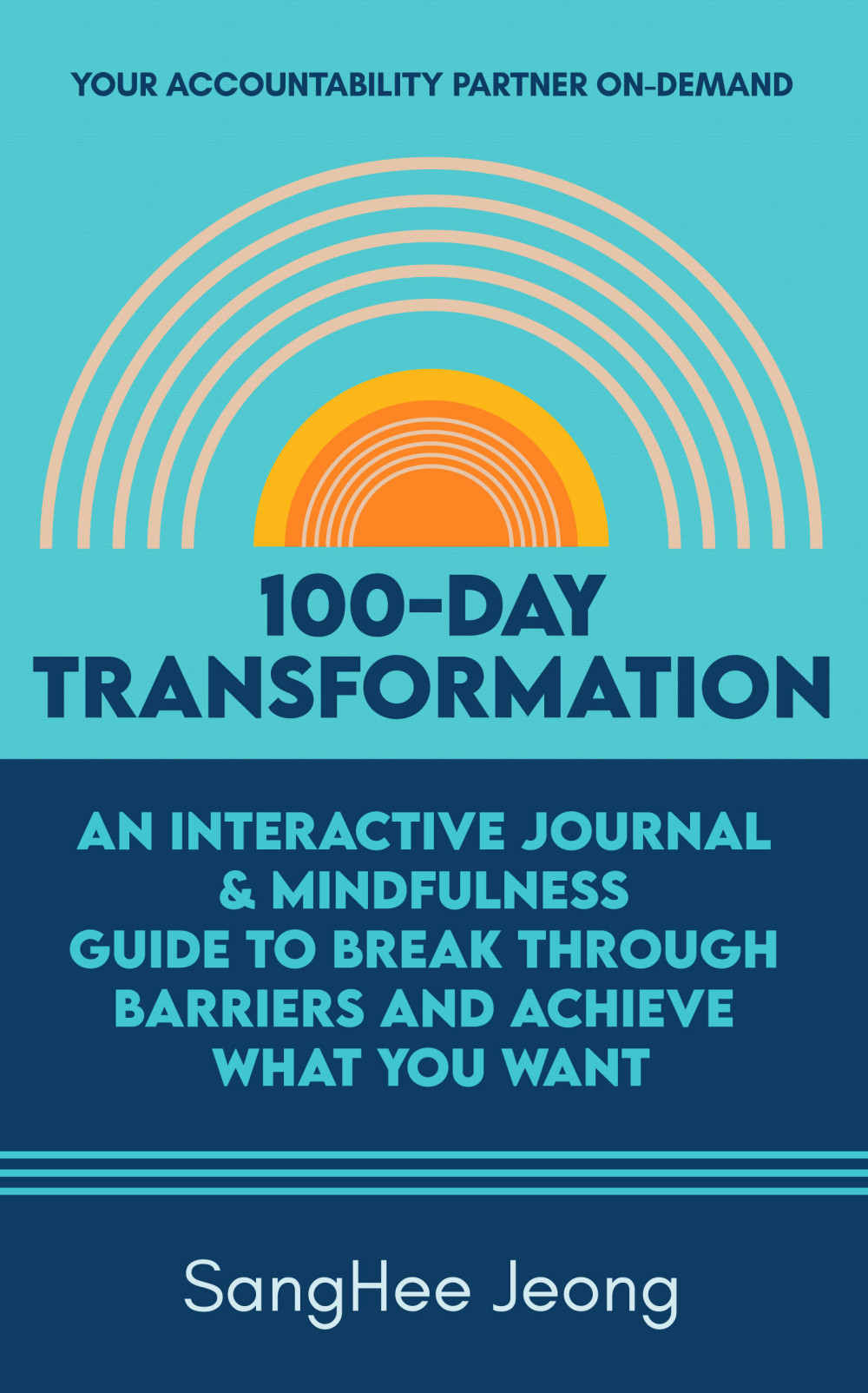 21 Responses to Option A
8
Option A has a beautiful cover. The pink flower is appealing and draws me in. I would be happy every time I picked up this journal to write in it. There is a wonderful message on the cover that is inspiring and I can see myself spending a lot of time writing in this attractive journal
9
Both photos felt a little cheesy but the one with the flower was less cheesy than the other one. Plus the flower made me think of nature and rebirth and other new age ideas.
10
Pink is a nice color. The text does not overwhelm the page.
12
The image design of a beautiful flower gives that brightening and serenity which could lead to mindfulness and hopeful. It gives the positive vibes with calm feeling.
14
because I love flowers. I would choose A.
15
The flower is attractive.
16
I like the one with the flower on the front. It is nice I think it is good for a transformation journal. I would buy and use this one. I know my mother in law also loves items with flowers on too. So I know she would like it. Thank you.
21
I like Option A because of the flower blooming concept. I think it feels more inviting also.
22
I think that this image stands out more, it has more color and is more appealing to the eye.
24
I choose option A for the beautiful picture of rose
27
I'm not crazy about either of these as they don't look all that thoughtfully designed or put together, but if I had to choose one I'd go with A as it's a little bit more composed and doesn't look so much like a generic pamphlet you'd find in a dentist's waiting room. And then there's the imagery of a flower in full bloom which one could take as a metaphor for personal growth.
30
The flower image grabs my attention better.
31
I liked the flower artwork more on the cover. It feels more meaningful.
33
Option A looks more eye catching then option B
35
I love the picture of the flower and it drew me in more than the other one because it reminded me of nature
37
The flower is feminine and beautiful, great for a womens book but might turn away male readers.
39
While B has fun and bright colors and eye catching, easy to read font, something about it looks outdated. A is calmer, more pleasant, soothing and comforting. It is a bit more inspiring as a blooming flower that is growing.
40
I love this one! the flower makes me think of new beginnings, success and nice things. I like both, but the other one looks more formal and the one with the flower looks warm, inviting and pretty.
43
Option A, the cover is more appealing and happy
47
I really like the picture with the flower. It is very pretty.
49
I like the version with the flower; it is something that immediately catches my eye. I also like the placement of the text on A.
29 Responses to Option B
1
I like this cover because of the sunset design looks like something that I want to run towards. The flower while pretty reminds me of grief, not success.
2
This option felt much more optimistic to me because of the rising sun that was depicted.
3
B looks more professionally done. A looks a little amatuer to me.
4
this option looks more interesting and cool
5
Option B is more attractive so I would select this one first. I like the bright colors
6
I prefer the design of this cover. I find it to be more my style and cute but not overly girly.
7
I like the design on option B best
11
I prefer B-the flower on A looks way too twee
13
This cover is appreciable by several others. The cover has clean and structured lines. The cover slogan is empowering.
17
I think that the sun used in Option B does a better job of portraying joy and optimism, so I prefer this cover over Option A.
18
I prefer Option B because the sunrise on the cover is less fey, twee and feminine than the flower on the cover of Option A.
19
I think the design on B looks more professionally done and the layout is cleaner.
20
I prefer the look of option B. The design on option B is more appealing and looks more motivating and professional. The flower on option A does not make much sense to the concept of the book and looks a little tacky.
23
the flower is a little confusing and out of place compared to the sun
25
I like this so much better. The sun logo jumps out at you. The flower is kind of boring, even though i love therm.
26
I think that this simple design is best for these types of books. The other design is too big and bright and it looks like it's trying to be too fancy.
28
I like B because it is more appealing to the idea of growth and expansion.
29
I think B would sell more because A would mostly appeal to females
32
I like choice B the best. I love the graphics on it.
34
I prefer A. I think the image and color use shown in B is superior to A. I think it's a stronger look and it has a more cohesive feel overall.
36
The flower is pretty but the overall look is unprofessional because of the layerings.
38
I prefer Option B mostly because the graphics are attractive and somehow at the same time strong yet peaceful. The sun is a stylish plus and the colors are serene and have depth. Option A is okay, I don't care for the giant flower, it doesn't seem to gel with the font and color palette.
41
I prefer the picture of the sun as the sun never fails to rise everyday while some flowers start wilting after 100 days.
42
this looks a little brighter and seems less text heavy for some reason to me
44
Flowers are non-descriptive and non-helpful for this situation. B is a great graphic and cover for this product.
45
B looks professional and keeps the focus on the title and content instead of distracting with a pretty flower.
46
I picked this option because it was more descriptive and had a better overall design and appeal
48
Seems like a brighter and more empowering design and goal of mindfulness with sunny image.
50
I chose option B because the orange and yellow semicircles are appealing and actually makes me feel very excited about beginning the transformation. The flower in option A seems calming and not exciting like option B.