This is How I PickFu it, our Q&A series with people who use consumer insights in their work life.
Who: Anna B. David
Where: Los Angeles, California
What: Founder & CEO of Legacy Launch Pad Publishing for 5+ years
Current Mood: 😊
For Anna David, every day is a juggling act of leading her publishing company, working with clients, and gathering feedback on the books her team is working on. We talked to her about how she uses PickFu to gain valuable publishing insights, and got a glimpse into a day in the life of a publishing founder and CEO.
Here's our chat with Anna:
Who is your core customer?
Founders and CEOs. We write and launch books for business owners that help them become authorities in their field.
Take us through a typical workday.
I have a 6-week old baby, so there is no typical now! But in general, it's weekly meetings with my team to manage the 10-15 books we're working on at any time, talking to potential clients, and authority-building (which comes in the form of writing books, posting on social, and doing media).
What tools and apps do you use regularly?
Kajabi (for company website/newsletters), Dubsado (for contracts), Keeper (for passwords), Transistor (for podcasts), Google everything (for mail, calendar, to-do lists), and Instagram/LinkedIn (for authority building).
How do you use PickFu in your work? What kinds of things do you test?
How don't I? Book titles mostly, but also chapter titles, Amazon page descriptions, podcast titles, and anything else I can think of. I am not joking when I say I thought about using it when my boyfriend and I were trying to decide on a name for our son.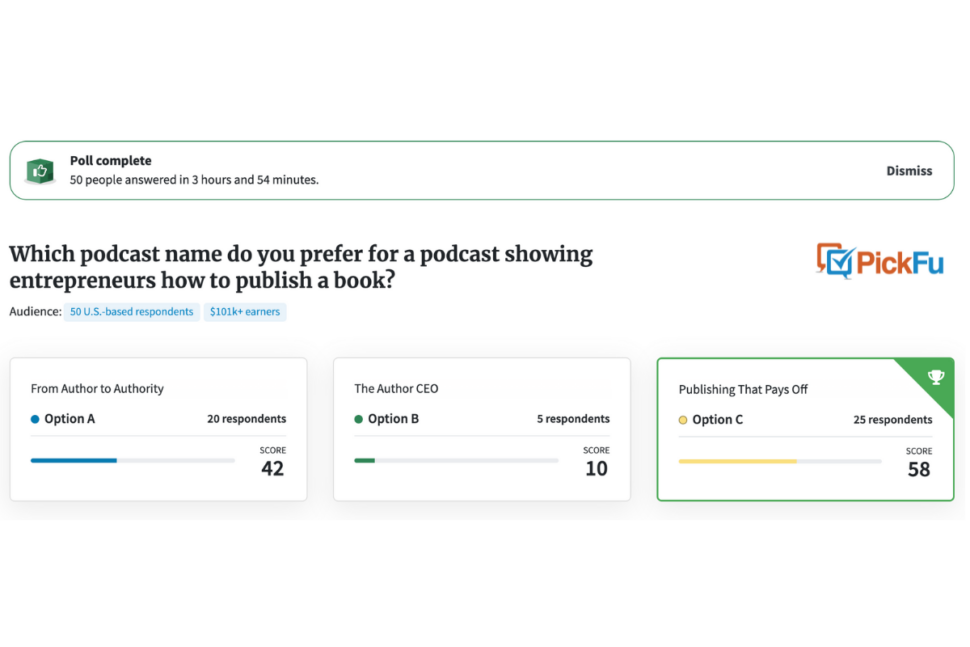 What's your favorite PickFu poll to run and why?
The head-to-head when you've finally narrowed it down to two options and need a decision breaker.
What do you do while you wait for your poll results?
a) Fix a snack
b) Do a 90-second plank
c) Check my socials
d) Answer emails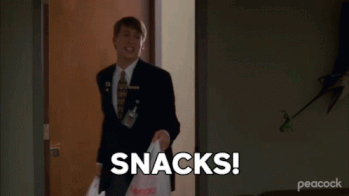 Who do you share your poll results with on your team?
My Project Manager and Editorial Director.
Most surprising thing you've learned from your customer research?
How many things I assume EVERYONE understands that are clear only to me and the people I talk to all the time.
Weirdest thing you've PickFu'd (or would like to)?
The kid thing mentioned above must count?! 👶
What's your superpower?
Naming children (since I didn't end up having to use PickFu).
What's your top tip for someone running their first PickFu poll?
Brace yourself; some of the feedback can be kind of harsh! (Which is how you know how real it is).
Your dream job?
I think I have it?