It's summer where we are, and we've been sweating the details to make your polling experience as seamless as possible. 😎
Here's our latest round of updates.
View poll responses in Chinese
As our global user base grows, we want to make sure we're meeting your needs in the language you prefer.
To that end, the Chinese translation of poll comments is now available.
If your browser language is set to Chinese, you'll see a translation button near the top of your poll results page.
Click the button and responses will automatically translate to Chinese: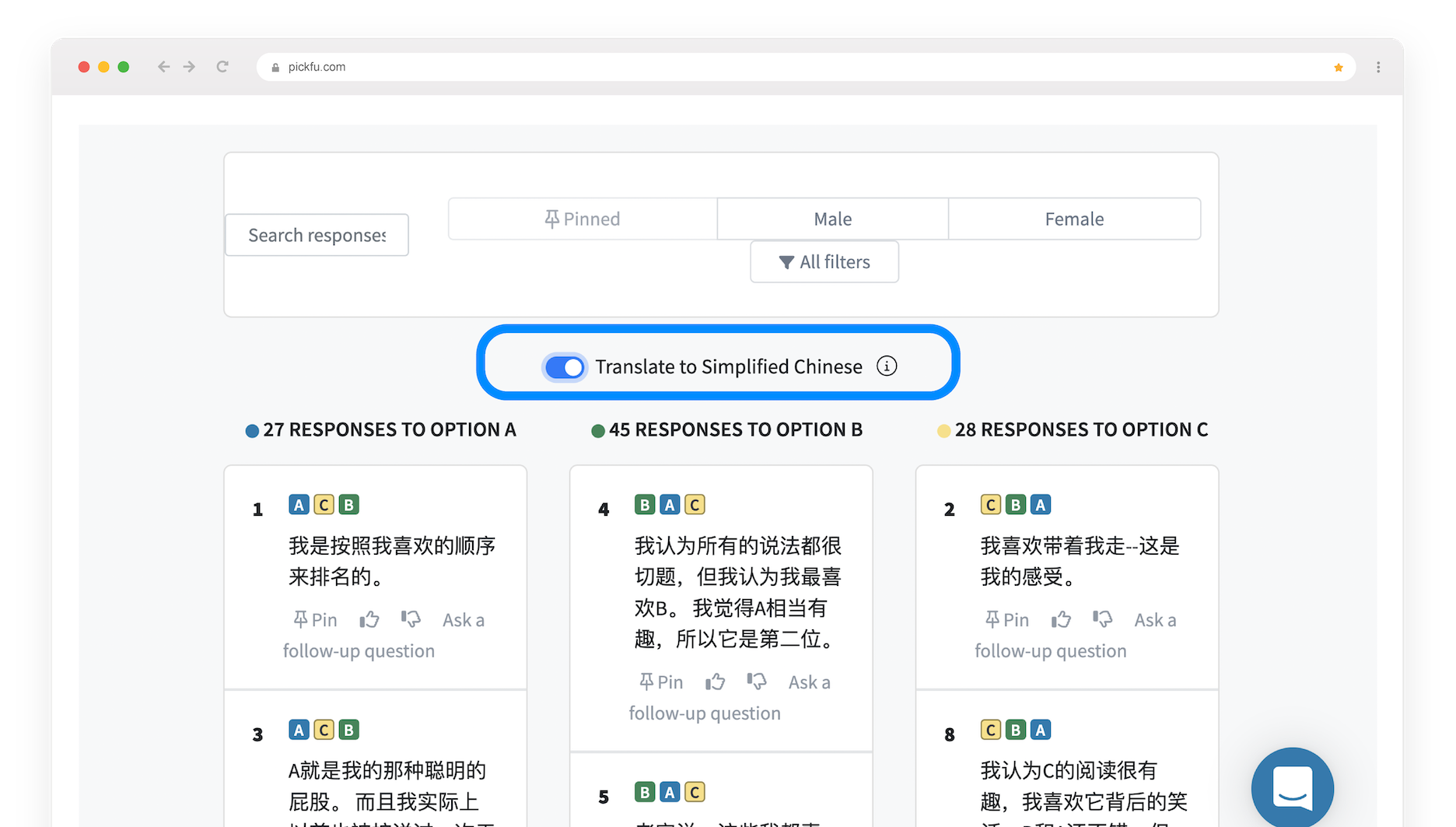 We'll be rolling out more features for non-native English speakers, so stay tuned.
A simpler way to select multi-option targeting traits ✔️
We've consolidated and reorganized our audience targeting traits to simplify the step of choosing audiences for your poll.
You now have a more streamlined view of available targeting traits that have multiple options — for example, "Favorite movie genres" or "Favorite social media platforms."
There are still dozens of traits from which you can choose. It's just easier to locate and select the options you want: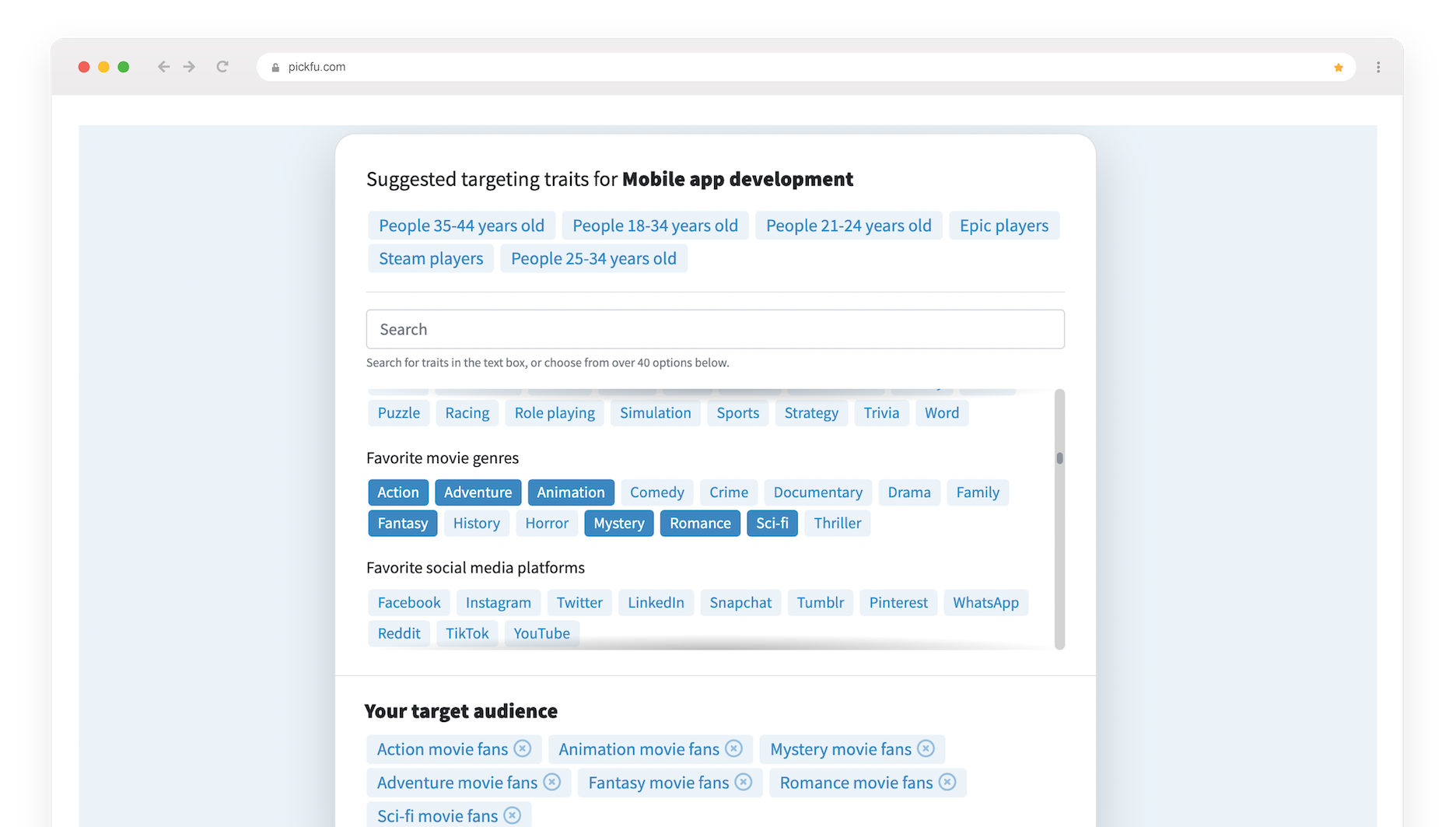 Follow up with follow-up questions 💬
Need to clarify a poll respondent's comment or get more details?
You can now ask as many follow-up questions as you want to get the answers you need: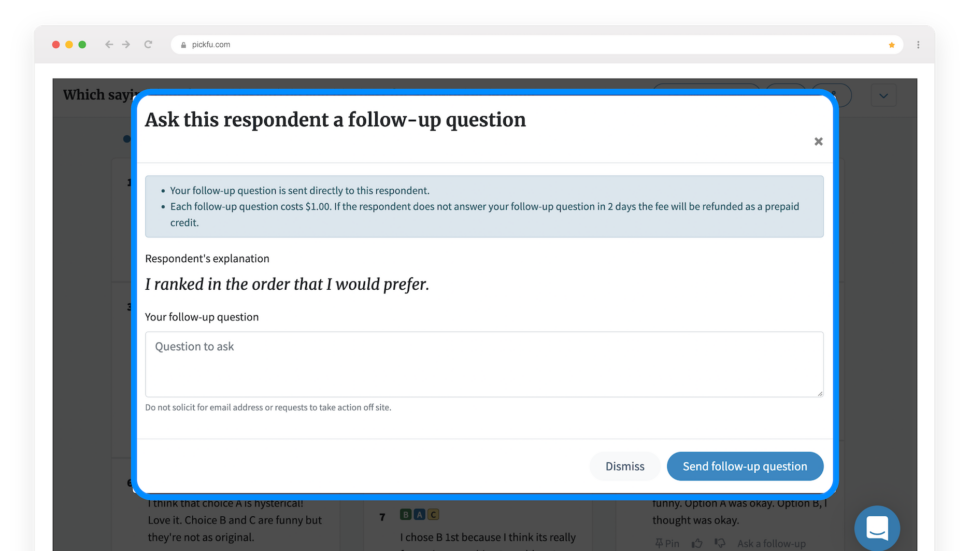 With no limit on the number of follow-ups you ask, you're able to dig into respondents' comments for deeper insights.
A perk for Mercury users
Startups can use all the help they can get to run their business. We know. We've been there.
That's why we're thrilled to team up on an offer with Mercury, a banking services platform for e-commerce startups.
Mercury helps you set up and manage things like checking accounts, debit cards, and wire transfers.
Mercury users can redeem our perk — $100 in PickFu poll credit — along with other partner perks at this link: https://mercury.com/perks.