Last week, Twitter announced it was rolling out a feature that enabled users to create polls. Polling isn't totally new on Twitter; brands sometimes would tally retweets, favorites, or hashtag instances as informal votes. With this new feature, however, Twitter users can compose a poll, present two options, and get an answer.
It's a fun idea. Some sample questions Twitter used were, "Did the ref make the right call?" and "What should I name my dog?"
But when it comes to business ideas, there are some very distinct differences between Twitter and PickFu that you should consider.
Privacy
Your idea might be in a competitive market, and you want to hold your cards close to the vest. On PickFu, you can do that. Twitter by its very nature is out there for the world to see.
Guaranteed respondents.
On PickFu, you choose how many answers you need, from 50 to hundreds. But if your Twitter following is small, engagement on your poll may be limited, and you might find biases because your audience knows you personally.
Answers vs. votes
PickFu respondents justify and explain their answers, whereas on Twitter you'll only get votes. PickFu customers glean valuable insights from reading respondents' answers and find commonalities and trends through repeated words and phrases.
Who's responding
On PickFu, all respondents are US-based and have signed a non-disclosure agreement. You can also segment your audience by gender, age, income, ethnicity, education level, political affiliation, home ownership, mobile device, and more. On Twitter, anyone with an account can participate in your poll.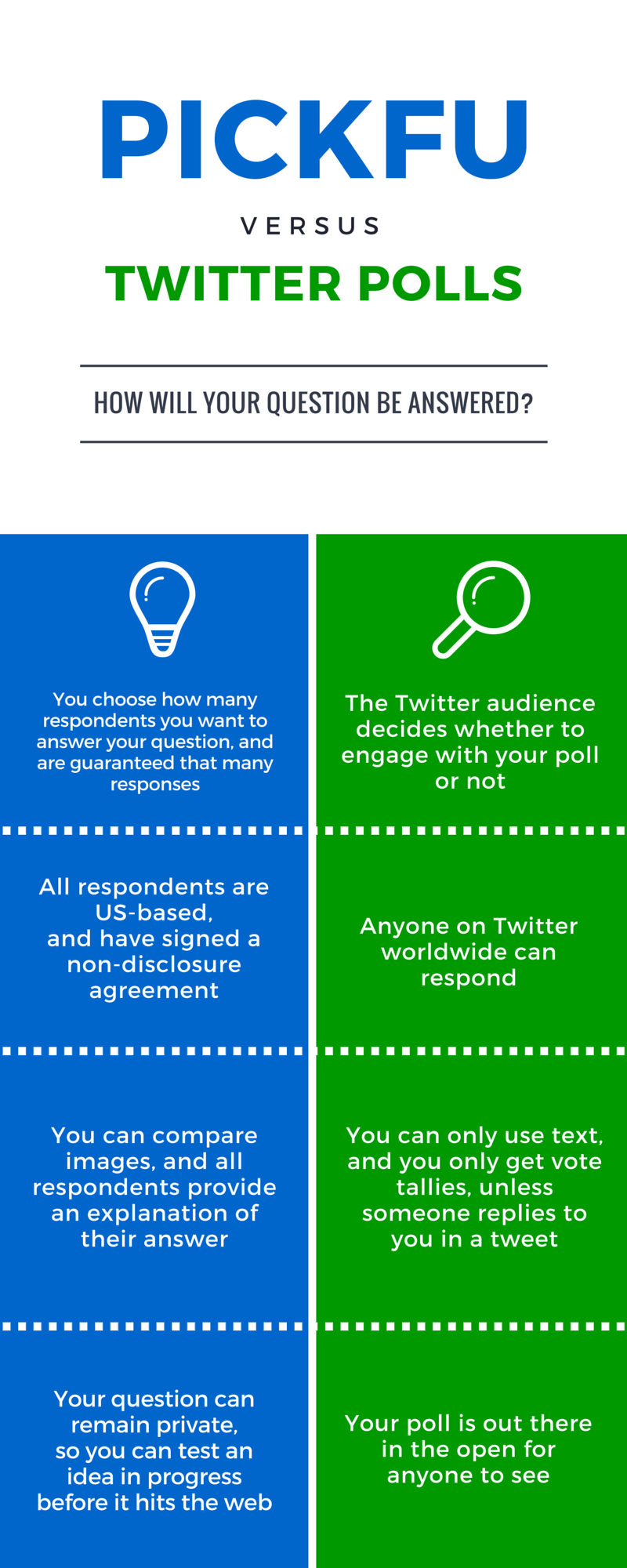 Have you used Twitter polls yet? What did you think? Let us know in the comments!