Editor's Note: Thanks to Zané White of Sellozo for contributing this guest post on how to advertise on Amazon.
PPC, or pay-per-click advertising, means exactly what it sounds like: you pay every time a potential customer clicks on your ad. These sponsored ads may show up in search results when people look for a certain item. Below is an example of how sponsored ads look compared to the organic listings: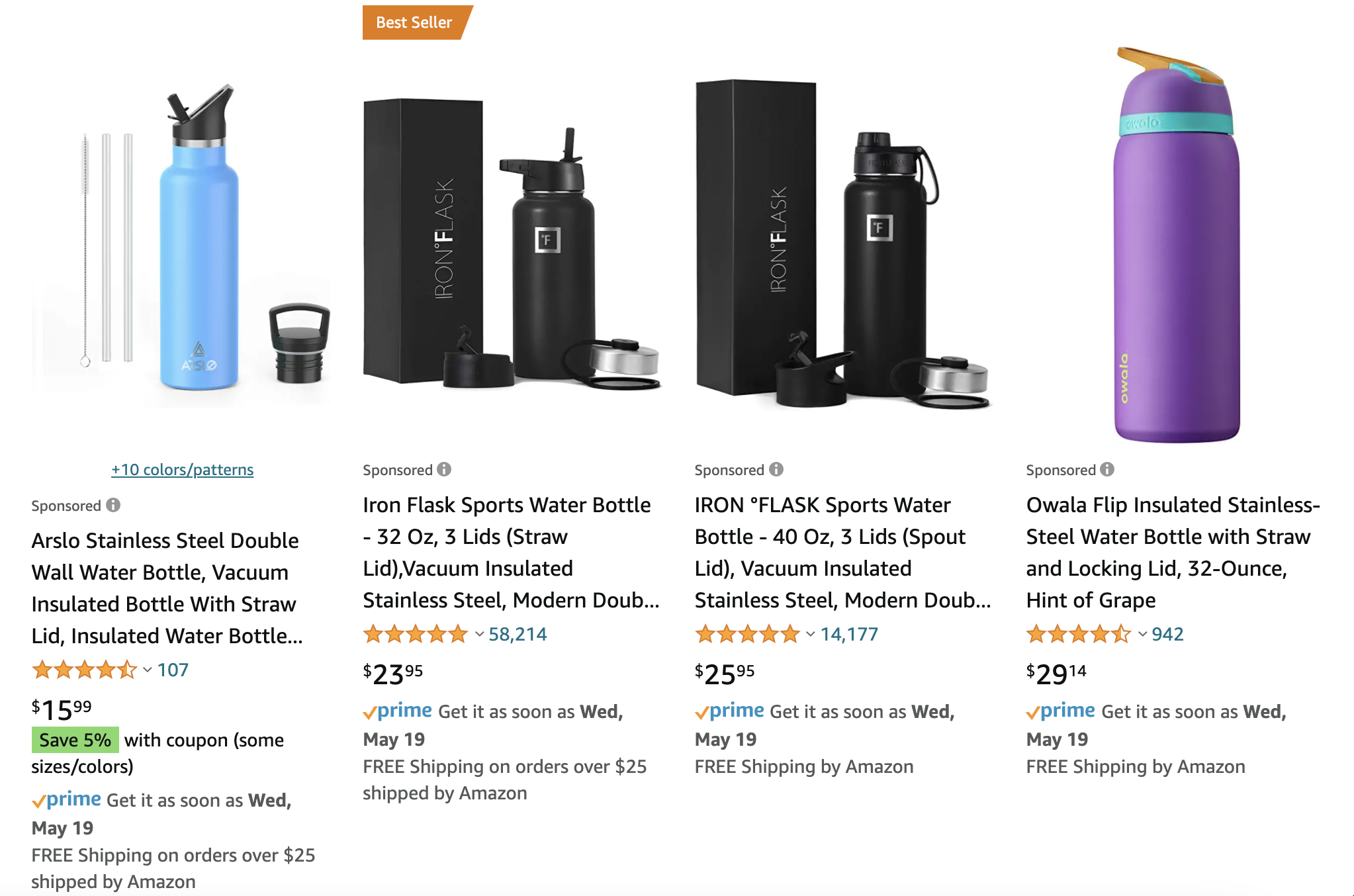 You should continually optimize your PPC ads. If you're not, chances are they're not performing as well as they could be. Let's go over how to advertise on Amazon and improve your campaigns.
Keywords
Exploring keyword options is the first step in your Amazon PPC campaign. Brainstorm keywords that relate to your listing — anything a customer might type in the Amazon search bar to find a product like yours. If you're stuck, use the search bar on Amazon itself for an easy way to find automatically-suggested keywords. Below is how that looks for the search term socks: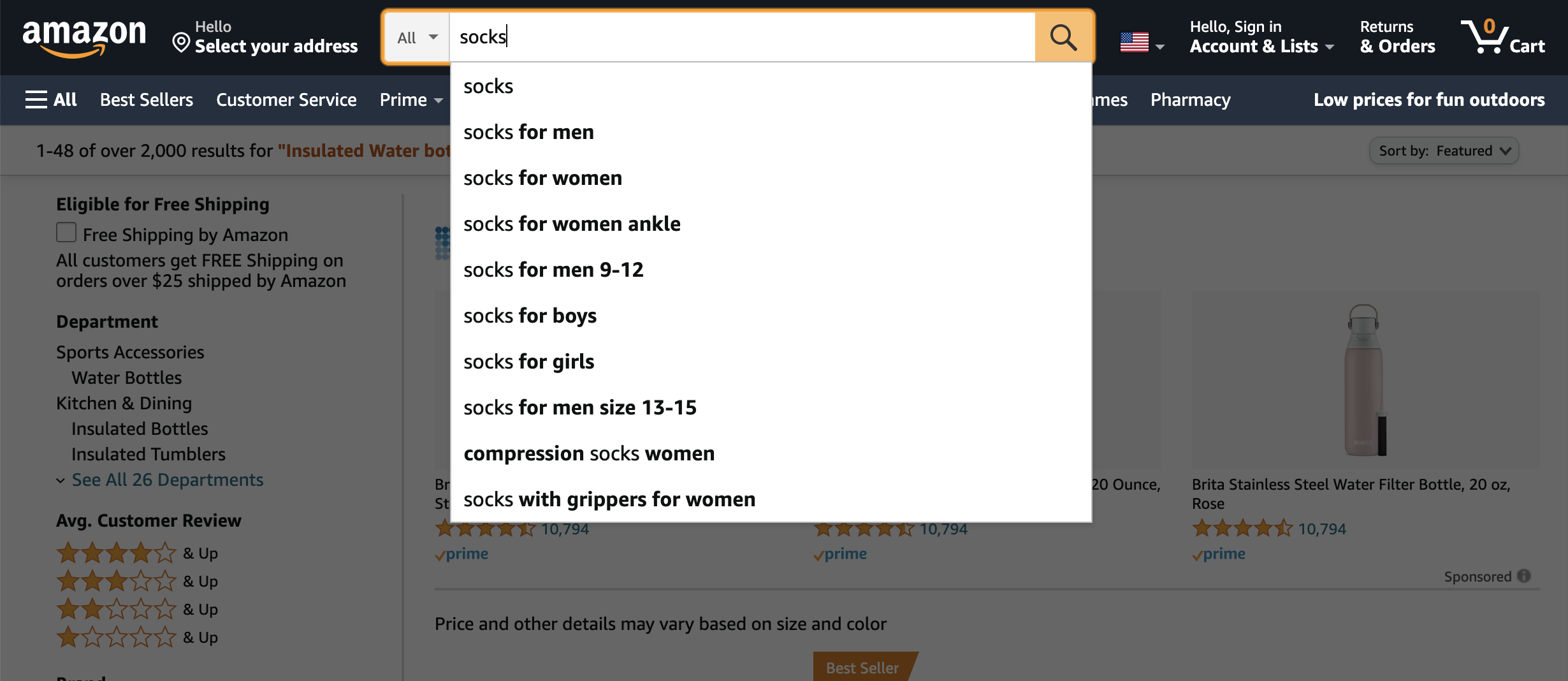 You can also use keyword tools such as Merchant Words or Google's Keyword Planner to find relevant keywords.
Long-tail keywords
In this example, socks is a broad, almost too general search keyword. There are plenty of different socks out there, and if you focus on keywords that are overly broad, you lessen your chance of ranking well. A long-tail keyword such as compression socks for people with diabetes is easier to rank for and usually converts better than a generic keyword. Long-tail keywords are generally four words or more, such as
compression socks for diabetics
compression socks for elderly
diabetic compression socks
diabetic socks for women plus size
compression socks for men plus size
diabetic socks for women
Be sure to add long-tail keywords to your Amazon ads so that when people search for something as specific as the above, your listing is shown.
Negative keywords
Negative keywords make sure your ads don't show in places that aren't relevant. Eliminating irrelevant keywords helps control your ad spend. For more about negative keywords, check out this post.
Product performance
By tracking your product performance, you can determine which products most need the advertising on Amazon. Prioritize products in reverse order of how many orders you've received. By doing this, you'll allocate your budget to the products that need it most.
Consistency
Use the same language and keywords in your PPC ads as you do in your Amazon product listing. This not only makes it easier for the customer but is favorable to Amazon's matching algorithms. Learn more about optimizing your product descriptions.
Competitor research
Compare and contrast your ads to your competitors'. Figure out their strengths and weaknesses and build your campaigns accordingly. One way to do this is to run a split test on PickFu to see what shoppers like and dislike about your ads or listings against a competitor's.
Automation
If you are struggling with underperforming Amazon ads, Sellozo can save you time by easily managing your campaigns, bids, and keywords. Our fully automated, AI-driven keyword and bid optimization tools will help eliminate wasted spend and give you back hours of valuable time.
---