Depending on whom you ask, February 14 is either a day to celebrate the best of human relationships or a cynical marketing ploy. Regardless of which side you take, love is uplifting, romantic, hilarious, and terrifying, often at the same time.
Just in time for Valentine's Day, PickFu gathered a panel of 200 married people to share their proposal stories and rate them on a scale of 1 (least romantic) to 5 (most romantic). Their stories will make you cheer, laugh, and choke up — much like love itself.
We picked our favorites below, but you can also sift through the stories however you like:
Nature-inspired proposals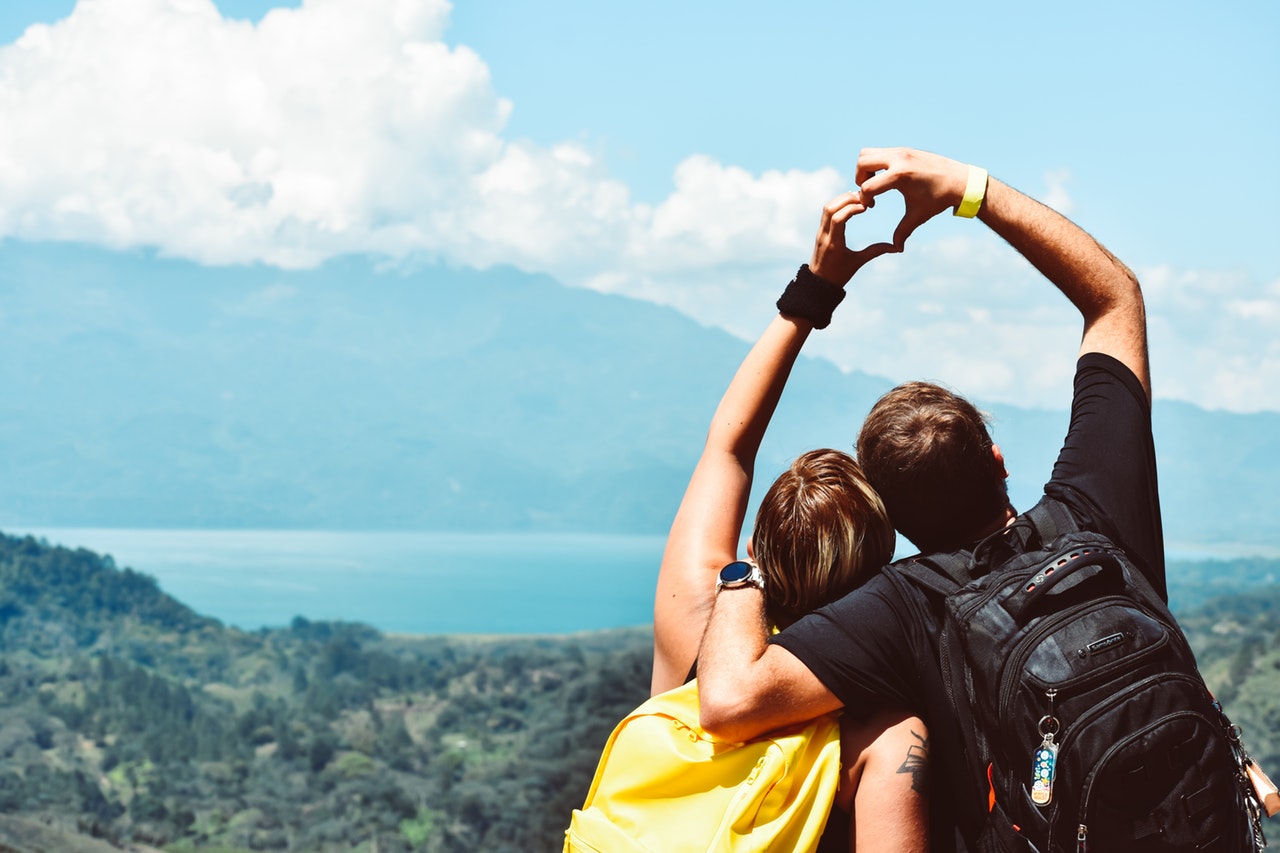 I had met my wife shortly after moving from California to Atlanta. I decided a year later to ask me to marry her, and I had to ask on the jetties at Newport Beach, one of my most favorite places when I lived in Cali. I got her up at dawn, we went down to the beach, and I proposed to her out on the rocks on one knee. She accepted. That was 25 years ago and we are still together.

5 Stars from a male, age 65-74
My partner proposed when we were mushroom hunting. We spent many hours in the woods and he had the ring in his pocket. While we were walking out, he pulled me outside and was shaking. He then proceeded to ask if I would marry him.

4 Stars from a female, age 25-34
My husband asked me to marry him by writing "Will You Marry Me?" in the sand at Imperial Beach. As I was saying "yes," a wave washed up and erased it. It was the perfect time, the sun was going down and there was only a couple people on the beach.

4 Stars from a female, age 45-54
My future wife and I went to a nature preserve on the northern edge of the town we live in. I wasn't planning on proposing to her that day, but we had such a good day walking around and exploring the preserved buildings there, that I finally just proposed to her on the wooden bench outside a preserved 1870s one-room schoolhouse that was there.

3 Stars from a male, age 45-54
With a little help from my friends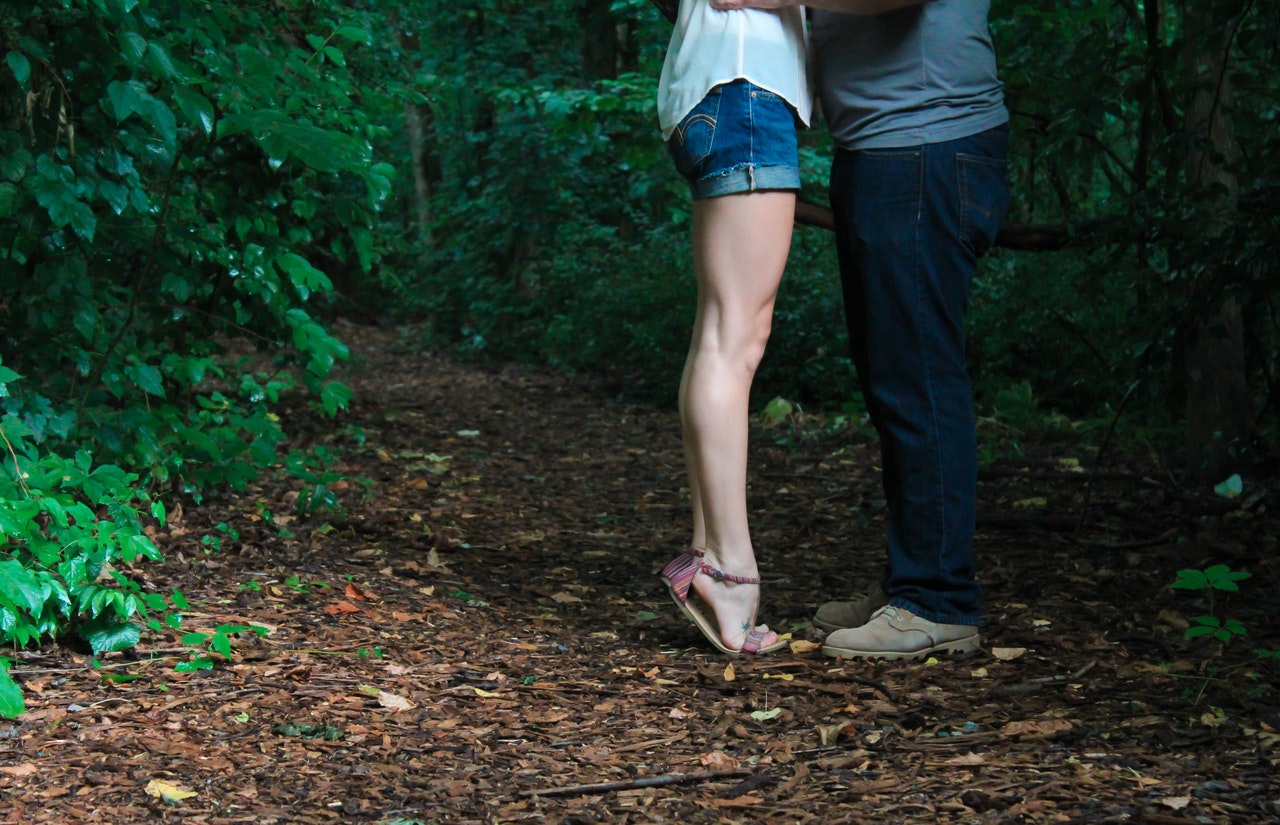 I proposed to my wife on Valentine's Day. I told her I knew she had to work that day and probably wanted to shower and get dressed before I took her out to dinner, so since I only had to work until noon, I'd come over and walk her dog so that would be less thing for her to do.

I bought a red ribbon to tie around the dog's neck. It took me forever to teach that dog not to pull off that ribbon… Haha! Using treats, I finally got the dog to cooperate. I put the ring inside a card and wrote in the card, "will you marry me?" I put the flap of the card around the ribbon and then sealed the envelope.

When she arrived home, the dog ran to her as usual. She asked if the dog got her a Valentine, and I told her to open and see for herself. She opened the card, read it and said "Yes!"

3 Stars from a male, age 65-74
My husband and I were in college when he proposed. He was in ROTC, and we were attending the military ball. I had been somewhat expecting a proposal to happen soon, but I didn't think it would be this night.

After the formal portion of the night ended and the dancing began, the DJ said he was playing a special song. The next thing I heard was "All I Ask of You" from The Phantom of the Opera playing. It is my husband's and my favorite play.

As I turned around, I saw my husband down on one knee with a ring asking me to marry him. All of our friends were circled around us. What made it even more special was that he had already planned a brunch with both of our families for the next morning to celebrate our engagement. He knew how important family was and even managed to have a special plan to include them in the engagement event.

2 Stars from a female, age 35-44
I rented out our favorite vintage restored theater. I invited all of our family and friends and proposed to her outside. Once we got inside, I made them put on the Five Year Engagement, which was the movie we saw on our first date. I think it was a really good proposal, and she absolutely loved it.

5 Stars from a male, age 35-44
I met my wife through an online dating app, and the handle I used was based on Hamlet. After we fell in love and I knew she was "the one," we took a romantic getaway to a winery/spa under the pretense of celebrating my birthday. We closed out the weekend by visiting the Atlanta Shakespeare Tavern for a production of The Complete Works of William Shakespeare (Abridged), and I proposed between acts with some assistance from the cast. It was fun, memorable, and apparently the first time they've had someone propose there! We had our wedding at the winery, and twelve years later still could not be happier.

4 Stars from a male, age 45-54
Pillow-talk proposals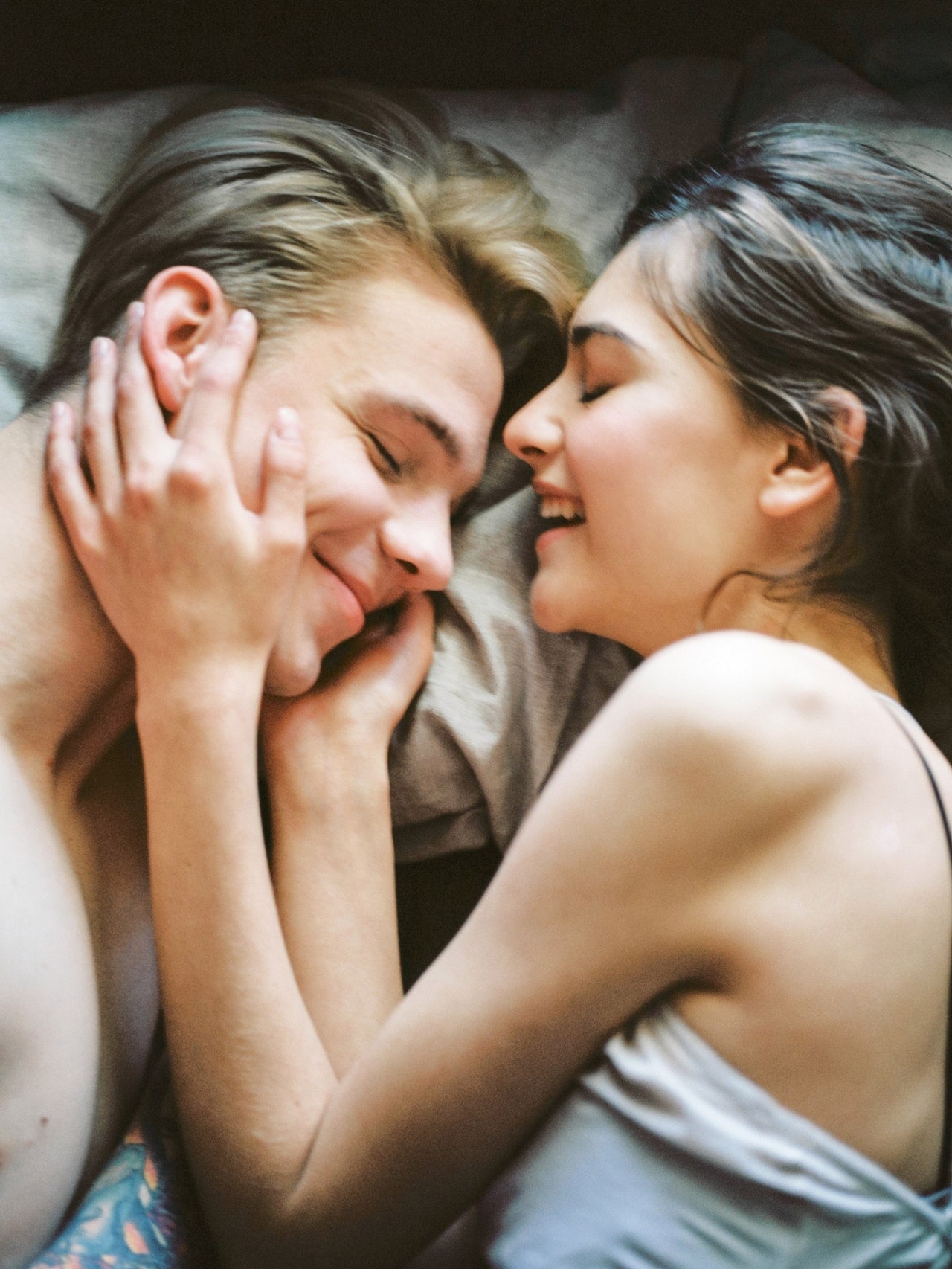 We were lying in bed and my husband said, "let's get married. I want to spend the rest of my life with you, and no one will ever come between us." Although it wasn't as romantic to most people, we got married the next day, and I was 17 years old. We have been married almost 10 years, and I am even more in love now than I was that day. He is the most romantic and loving man I could have ever wished for, and I thank God for giving him to me.

2 Stars from a female, age 25-34
My girlfriend and I were lying in bed, talking about the future. I thought about things for a moment and asked her to marry me. I didn't even have a ring.

2 Stars from a male, age 35-44
Proposals that could have gone badly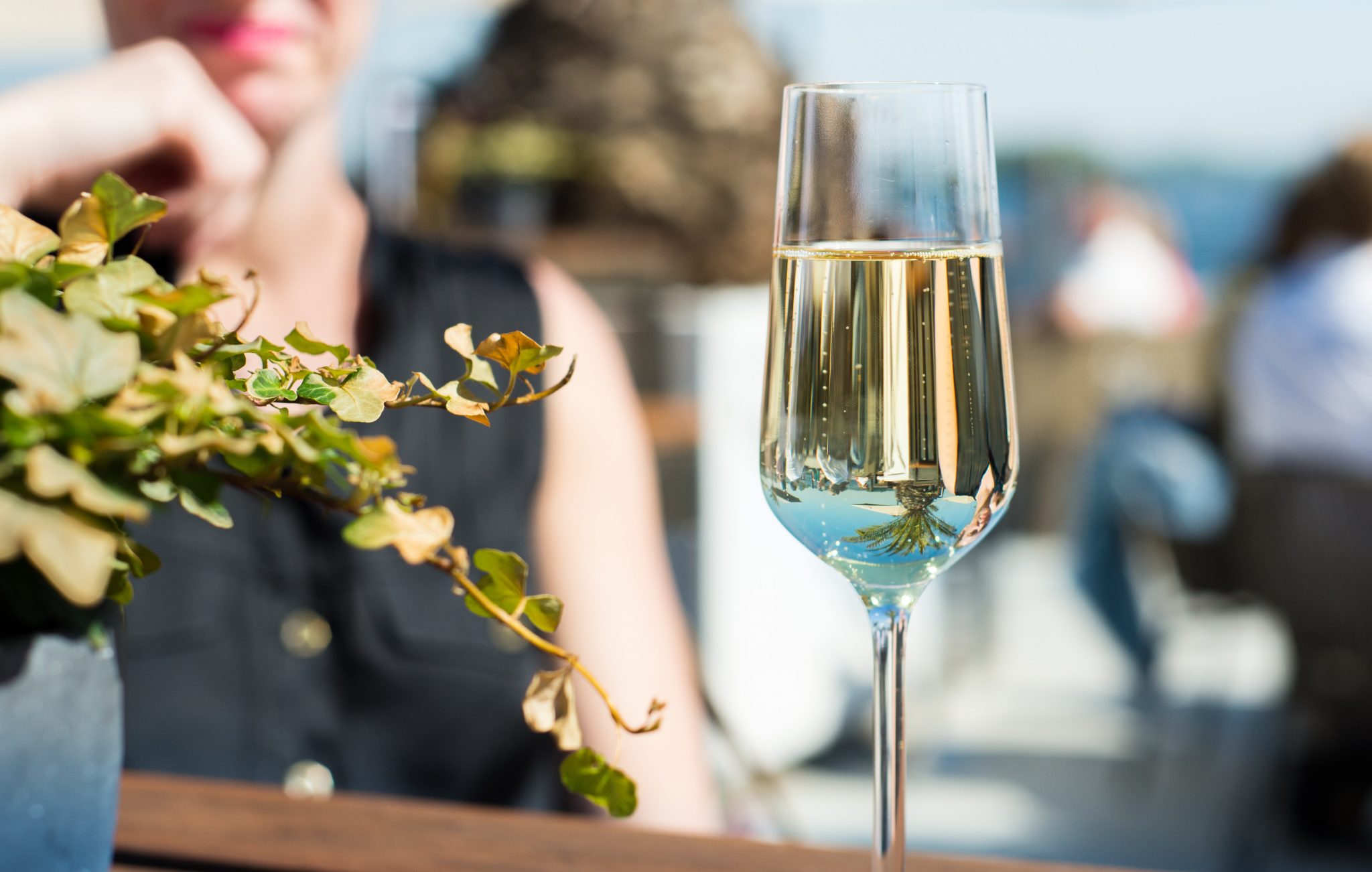 We were at the children's museum with her three-year-old son. We were checking out in the kids' play grocery store. I kneeled down and gave him the ring to give to his mom "for payment." He proceeded to try to stuff it into a small hole on the register, and I panicked. She saved the ring and said yes.

3 Stars from a male, age 35-44
We were eating at Applebee's when my husband ordered dessert. He doesn't normally, but it was my birthday. When the sundae came to the table, I had no idea what was going on. He had hidden the ring in the ice cream. I almost ate it! Cute enough, I suppose.

2 Stars from a female, age 25-34
My husband proposed to me on a road trip. Our first cross-country road trip happened two months into our relationship. He was about to be stationed in California, and I went on the drive with him. We stopped at a lot of places, but one of those was Picacho Peak in Arizona. And that's where he proposed to me… and while it was sweet that it was somewhere he thought we had a memorable connection, I hate the desert. And snakes. And after his warm, heartfelt proposal, he started trying to find snakes. There were great moments, and there were some mediocre ones. But the marriage has been fantastic!

2 Stars from a female, age 25-34
I had put the engagement ring in a glass of champagne and my future wife didn't see it and would have choked if I hadn't stopped her, which spoiled the surprise.

2 Stars from a male, age 35-44
Maybe not YOUR idea of romance, but…
We met on Twitch, a gaming website where people stream their gameplay and chat with others. I was a streamer for a few months and met her. Little over a year later after moving in together, I proposed to her with the help of our favorite streamer. I made a donation so my proposal came up while she was watching, and the streamer made a big deal about it.

3 Stars from a male, age 35-44
We got engaged at a rave in front of all of our friends.

2 Stars from a female, age 35-44
I proposed in a cemetery. Hollywood Cemetery in Richmond. The statues there are quite impressive, and I used to enjoy walking around and looking at them. It must have been romantic enough; we've been together for 20 years.

4 Stars from a male, age 35-44
My husband and I had been to a nightclub, and he had way too much to drink when he asked the question.

1 Star from a female, age 55-64
I asked my wife while she happened to be wearing an "I'm with Stupid" T-shirt.

2 Stars from a male, age 25-34
Practical but perfect proposals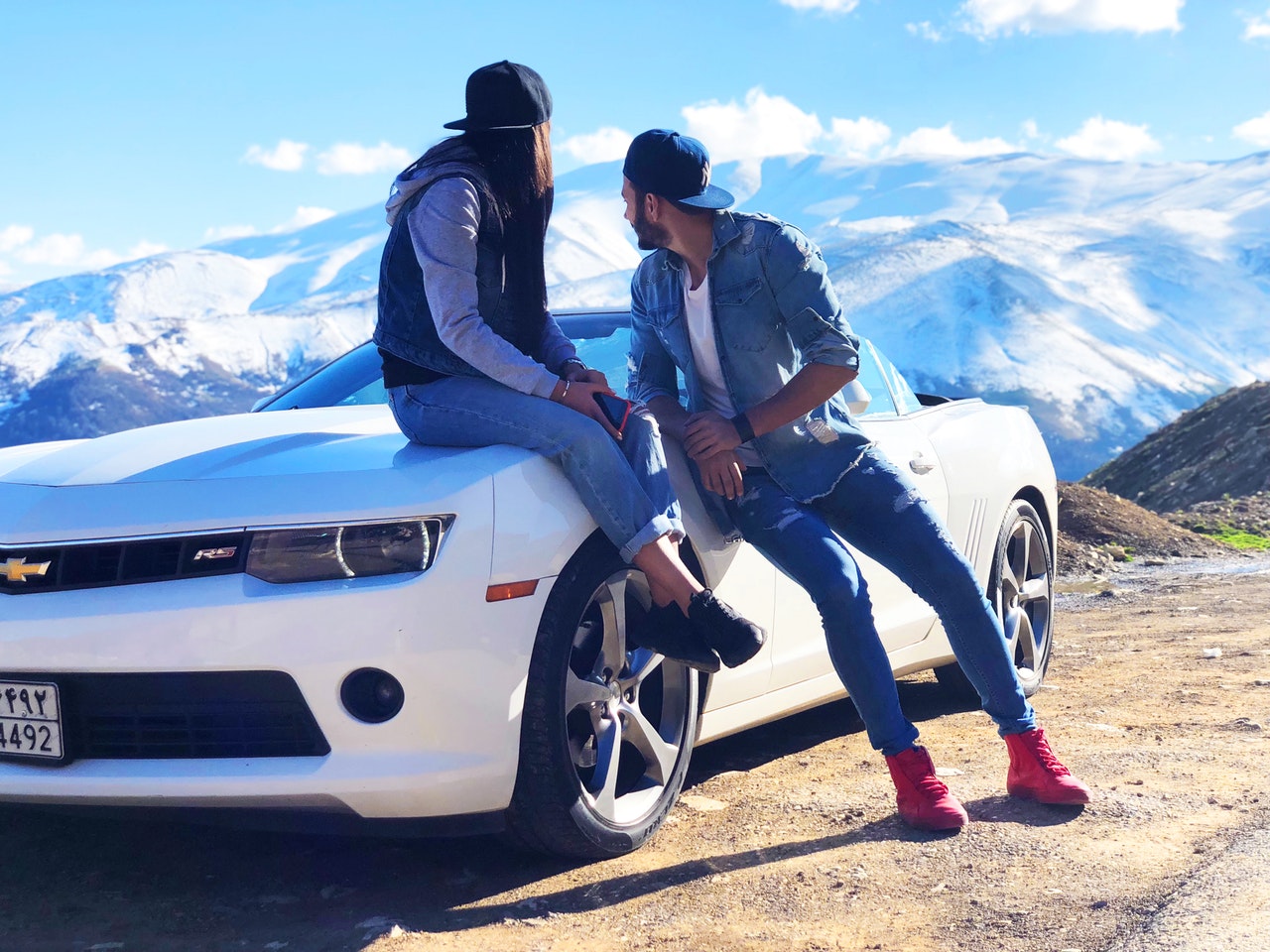 It wasn't really romantic, but it was unexpected. We were on top of this lookout that happens to be my favorite place. As I was taking a photo, I looked down and saw him on his knee. I told him he had to be kidding, and it wasn't funny to joke with me. We had been together 7 years and already had a child, so it was always a joke as to whether we would get married or not. Even though it wasn't the most romantic, it's my favorite story to tell.

3 Stars from a female, age 25-34
My husband asked, "how come you're not married?"
I said, "I don't know?"
He said, "you want to get married?"
I said, "ok."
Nothing too fancy or special about it. That's our story.

2 Stars from a female, age 45-54
My husband proposed to me in an airport parking lot after we hadn't seen each other in months. It was perfect.

2 Stars from a female, age 35-44
After 9 years of dating, my wife had had enough and just said, "give me the damn ring already."

3 Stars from a male, age 25-34
My proposal was very basic. He asked one night when we were getting ready for bed. I was proposed to once before by another man. That went awry. Ever since then, I didn't want a big proposal. My husband now did it just like I would have wanted. No muss, no fuss.

2 Stars from a female, age 35-44
I had been dating my husband for 6 years and we had a 5-year-old child. I needed wisdom tooth surgery. I was in a lot of pain and it was very expensive, and I had no dental insurance. He, on the other hand, had VERY good health, dental, and vision insurance. He said, "do you want to get married and I can put you on my insurance?" I said sure. We went to the courthouse, got married, and I got my surgery! We've been together for 11 years now. Not too romantic, but we're happy.

1 Star from a female, age 25-34
Proposals so sweet you'll get a toothache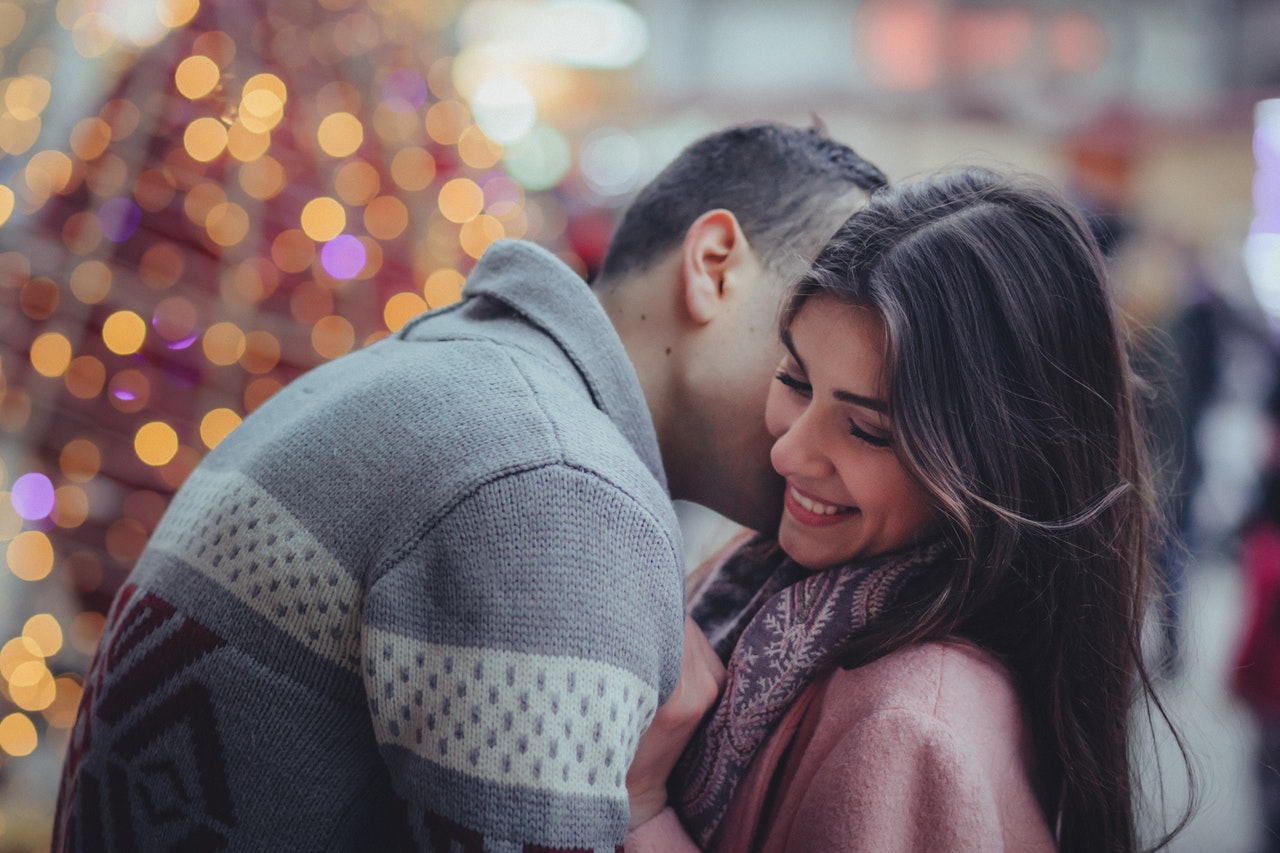 My now-husband knew that I saved little things from our dates and put them into a shadowbox that was engraved, "Will you marry me?"

4 Stars from a female, age 35-44
The weekend my husband proposed, he took me to Toronto. We're from Buffalo, so it's right over the border. We went to Niagara on the Lake to see our favorite band perform on Friday. On Saturday morning, he surprised me and took me to do the CN Tower Walk, which is an amazing thrill that we'd been wanting to do.

We returned home that night, and I went to a friend's bachelorette party. While at dinner, a driver showed up with my name on a sign and said I needed to go immediately. In the private car, there was roses and a photo book of pictures of my now-husband and me throughout our relationship. The driver drove me to our favorite brewery, where he was waiting outside for me. He proposed outside, and then inside the brewery, our friends and parents were there.

4 Stars from a female, age 25-34
She knew I was going to propose, but we went out to a favorite spot by the lake where I got the ring and some flowers, and then we hammocked.

4 Stars from a male, age 18-24
You had to be there
It was very romantic, but it probably doesn't sound like much to someone who wasn't there (or someone who wants surprise flash mobs, etc.). We were on a hike, and my future husband was visibly nervous. At a big tree, he got down on one knee with an heirloom ring I didn't know he had, and he made a nice speech and then put on "What the World Needs Now," and we slow danced in the clearing by this tree. Then we came back on the hike, treated ourselves to beers and then ice cream, came back from the coastal town we were in and had a bottle of champagne and late night sushi.

4 Stars from a female, age 35-44
He proposed while we were at a Washington Capitals Game. Totally took me by surprise. I asked the guy next to us to take our picture, so when we stood up he dropped to one knee, and the guy got it all on film. It was very sweet. I get easily embarrassed or I would have given it 5 stars. LOL

4 Stars from a female, age 45-54
Can we get a redo?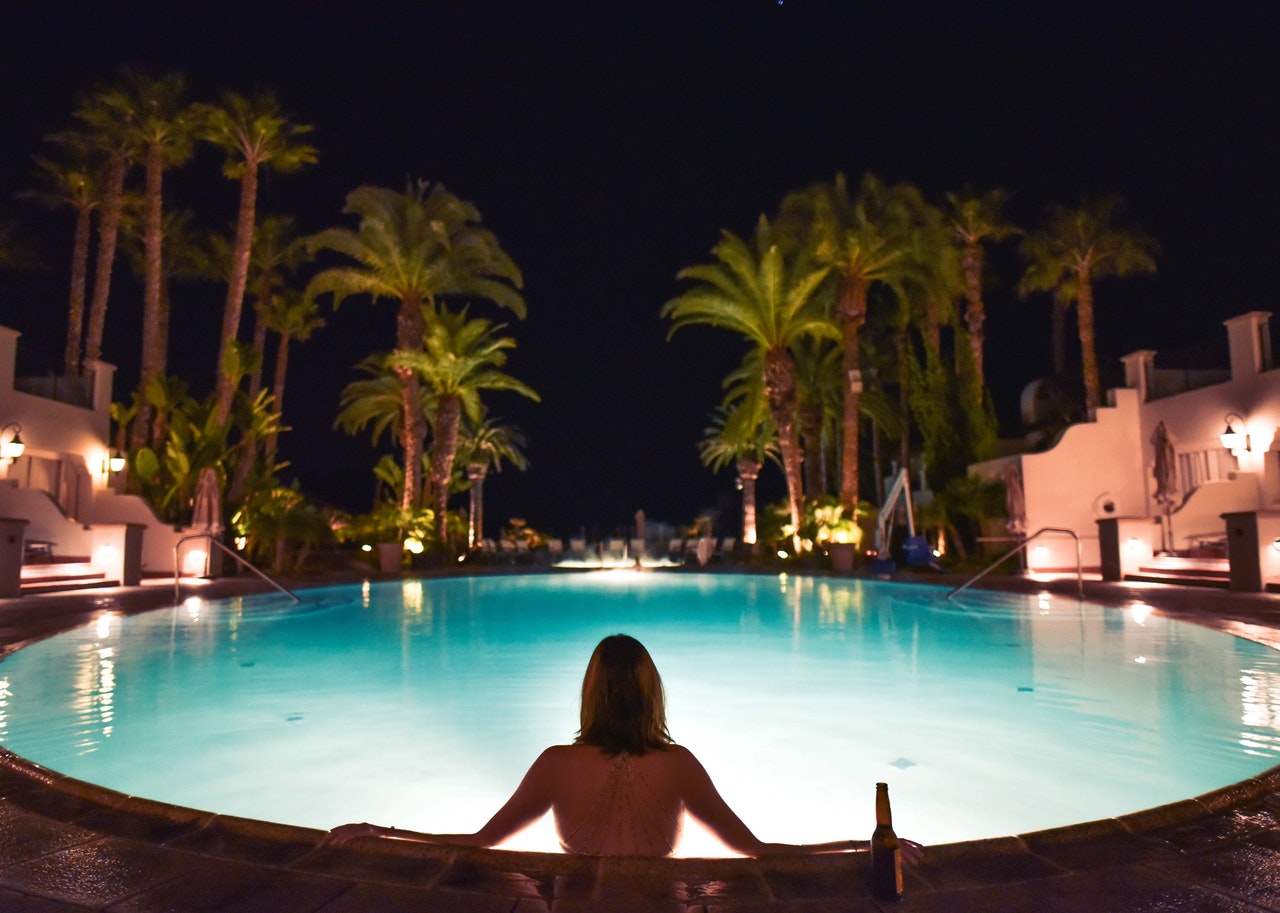 I knew it was coming. We'd picked out the ring together. We went to a bed and breakfast, and he proposed while were in the Jacuzzi. What's kinda funny is that Jacuzzi was so hot, it made him lightheaded. So after he proposed, we had to get out of the tub and he had to lie on the bed with fans blowing on him to cool down. He then threw up a few times, and we were afraid we may need to go to the hospital. Eventually, he felt better and we were able to go to sleep. Not very romantic, but it's what happened!

3 Stars from a female, age 45-54
That night, I was lying in bed, holding a heating pad to my midsection because I was having extremely painful esophageal spasms. He came up and sat on the bed to talk to me about work for a bit. And then he said, "Let's get married." Not a question, just a statement.

I asked, "What?" And he repeated himself with the statement. I didn't say anything for a bit and he asked, "Well?" I said, "Well, what?" He asked, "What's your answer?" I told him he hadn't asked a question. All of this is coming between me essentially having the breath knocked out of me by the spasms. Eventually, he rephrased, and I said yes and then we picked out a ring later. But yeah, not the best timing or very romantic.

1 Star from a female, age 35-44
My husband and I went to a store. I picked out a ring, and he purchased it. Several weeks later, he hadn't proposed. I asked why he hadn't proposed. He told me I knew where the ring was and that when I allowed him to purchase it I accepted his proposal.

1 Star from a female, age 35-44