Cheers to the new year, new initiatives, and always more to learn.
Refer your friends, earn PickFu credit
A penny for your thoughts. Better yet, $10 for your referral.
We're excited to announce a refresh of our referral program to reward paying users who spread the word about PickFu. We're always working to improve your experience with our platform, so when you recommend PickFu to other people, that means a lot to us.
When you log in to your PickFu account, look for the banner at the top of your dashboard with your unique referral link. It's yours to share with your network.
Every new customer who uses your link will get $10 off their first poll, and you'll get $10 in credit.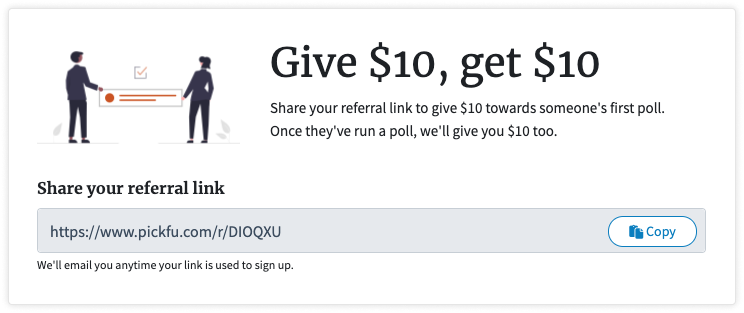 Webinar series kicks off
Around here, we use PickFu both as a proper noun and a verb. As in, do you know how to PickFu? Or: need feedback on your product? Just PickFu it!
That mindset helped frame our new Thursday webinar series, How to PickFu, hosted by our customer education manager Anthony Cofrancesco.
Maybe you're new to PickFu and need help setting up and running a poll. Or you know there's more you could be doing with your polls and results, but you don't quite know where to begin. Anthony will guide you through all of that and more.
For our e-commerce users, we're launching a second webinar series, Thursday Teardown. Anthony will take you through real product listings and show you how to create a listing that converts. (Fast fact about Anthony: he started his career at Amazon and ran an e-commerce agency before joining PickFu.)
The webinars will run on alternating Thursdays at 9 a.m. Pacific Time, starting on Jan. 6 with Thursday Teardown and followed by How to PickFu on Jan. 13.
View the schedule and register by clicking on Webinars under the Resources header on the PickFu homepage.
Our webinars are free. Come spend an hour PickFu-ing with us.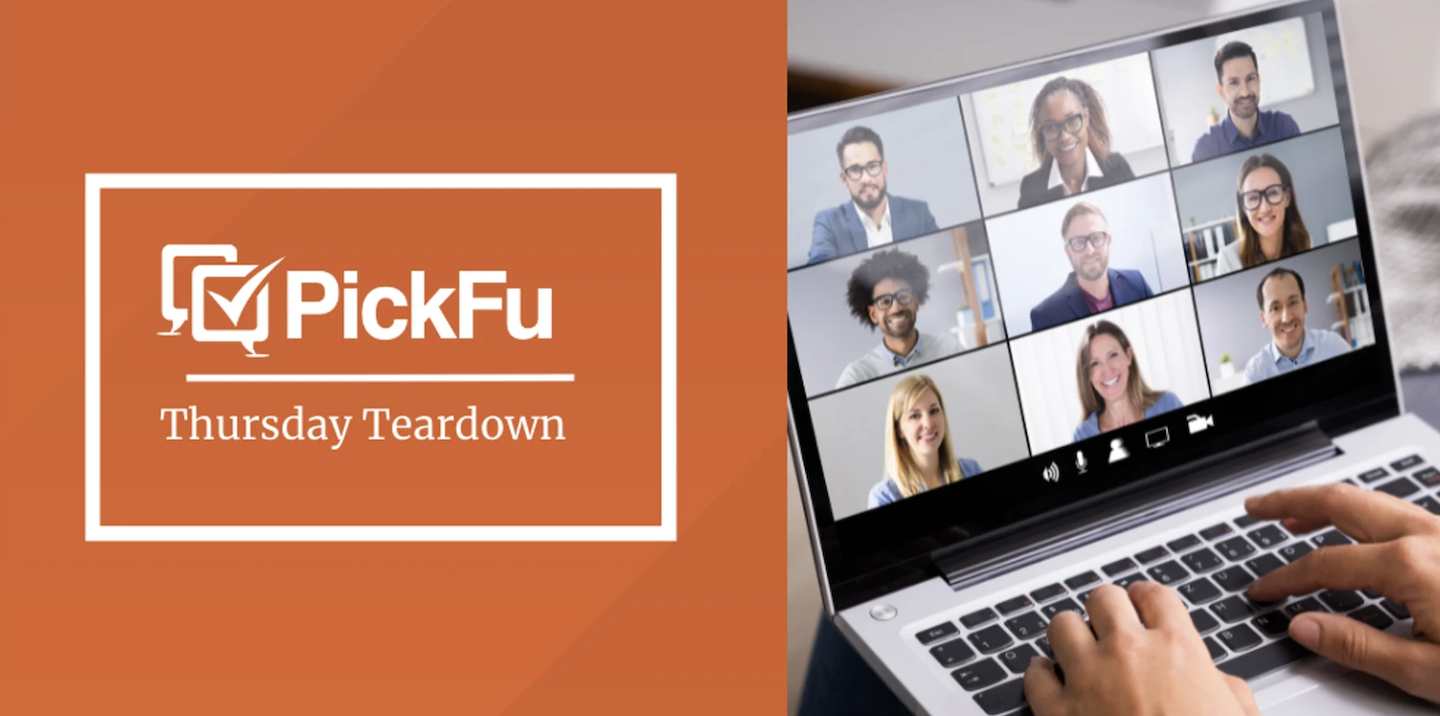 Expert's Corner Q&A
You probably have more than enough webinars to watch (ahem) and newsletters to read. For the times when you just need a quick hit of inspiration, check out Expert's Corner, our short-form interview series.
It's a space for leaders in e-commerce, mobile gaming, publishing, and marketing — the core industries we serve — to share their stories and opinions.
Is there an expert you'd like us to interview for a Corner chat? Let us know in the comments.