Go to any drugstore and you'll see dozens of skincare products on the shelves. If you're an entrepreneur in the skincare business, how do you choose a product name that will stand out to shoppers?
In this PickFu poll, a user needed input on four potential names for a moisturizer containing coconut milk and honey. Since the product's target market is women, the user selected an audience of 50 female respondents.
Here are the four names:
Option A: Bee Clean
Option B: Gentle Bee
Option C: Milky Honey
Option D: Gentle Cleanse
Can you guess which one won?
And the winner of this Ranked poll is…Option A, Bee Clean, with a total score of 58! Option C was second with a score of 42, followed by Option B (30), and Option D (12).
Let's see what respondents had to say about the adorable winning name, Bee Clean.
The clever title gets the gold
Adorable. Clever. Memorable. Unique. Fun. These are the words respondents used to describe Option A.
Not only does the name incorporate the bee part of the moisturizing product, but it's also memorable, they said.
"It is short and to the point and easy to remember," said one respondent, adding, "It's clever enough to stick in your head."
Another woman said the name has the right vibe: "[Bee Clean] symbolizes the ingredient (honey) that is in the product, and it also implies that the product is an effective cleanser."
Milky Honey, Option C, sounds "too sticky" for some. But others liked it because it incorporates the product's key ingredients: milk and honey.
Still, said one respondent, "[the name] does not have to include the ingredient list in the description. It has to be memorable."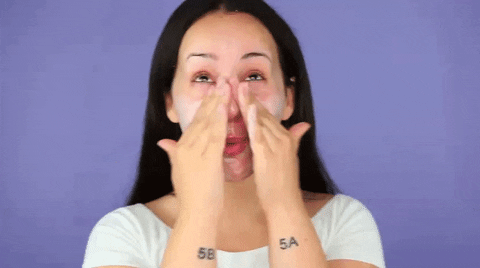 Other highlights
25-to-34-year-olds were evenly split between Options A and B as their top two picks, while those ages 35-44 were split between Options A and C
Respondents earning between $0-30k and $61-100k voted similarly, ranking Option A first and Option D last
The highest-earning respondents favored Options B and C equally
What they said
"[Option] A is…by far the best one up there. It's fun, memorable, and adorable. I want to know what that product is right away and word play is always clever. [Option] B is cute, it just does not make as much sense as [Option A]….If I read [Option] C I would think it was some kind of chocolate…so it seems misleading and maybe not the best in this situation. [Option] D is just boring."

"[Option] A seems like a bad pun. I only really liked [Option] C because it was the only one that kind of had both milk & honey in there."

"[Option] C sounded sort of erotic to me which was just a turnoff since that didn't match the product. I liked that [Options] A and B had a bee theme and that [Option] D felt cleansing and refreshing."

"Gentle Bee [Option B] sounds gentle and natural. Bee Clean [Option A] is cute but it's more of a statement than a name. Gentle Cleanse [Option D] is just too generic. Milky Honey [Option C] sounds like a bad translation. Milk and Honey would be better."

"I like the use of milk and honey [in Option C]…but I also think coconut honey would be more beneficial so people know that it is coconut and honey used."
Key takeaways
The winning name, Bee Clean, is more of a statement as one respondent noted above — but it's a cute and clever statement. It promises cleanliness backed by a honey-based product.
And it's the most memorable of the four names.
However, a quick Google search shows that there are several honey-based products out there with the same name.
Is it possible to work coconut milk into the name? Are there other elements of the product that are worth calling out? Does it have unique packaging? These are some questions the user might think about before committing to the name Bee Clean.
For more on the naming process, see our guide to testing brand names.
Want to dive deeper?
Results by commonly used words:
Results by education level:
Results by racial/ethnic identity: