What do consumers want on Black Friday? It's simple. They want electronics, and they want deals — preferably together, according to a PickFu survey of 100 U.S. consumers.
The day after Thanksgiving is traditionally one of the biggest shopping days of the year in the United States. To get an early peek at people's shopping lists, we asked 100 Amazon Prime members what they plan to buy for themselves or others on Black Friday — Friday, Nov. 26 this year.
While the pandemic has disrupted the supply chain and reshaped buying habits, the results of our poll show that human nature remains intact: people like a good sale, maybe now more than ever. (Our respondents mentioned the word deal 25 times.)
What are they shopping for? Here's what they told us.
Gadgets galore
Electronics and tech items are top priorities for Black Friday, with 57% of respondents saying they're on the lookout for one or more gadgets or devices, assuming prices are good.
Specifically:
19 people plan on buying a computer, tablet, or related products
17 will shop for a new TV
12 want gaming devices and related accessories
11 mentioned headphones or earbuds (wireless, ideally)
3 will look for a new phone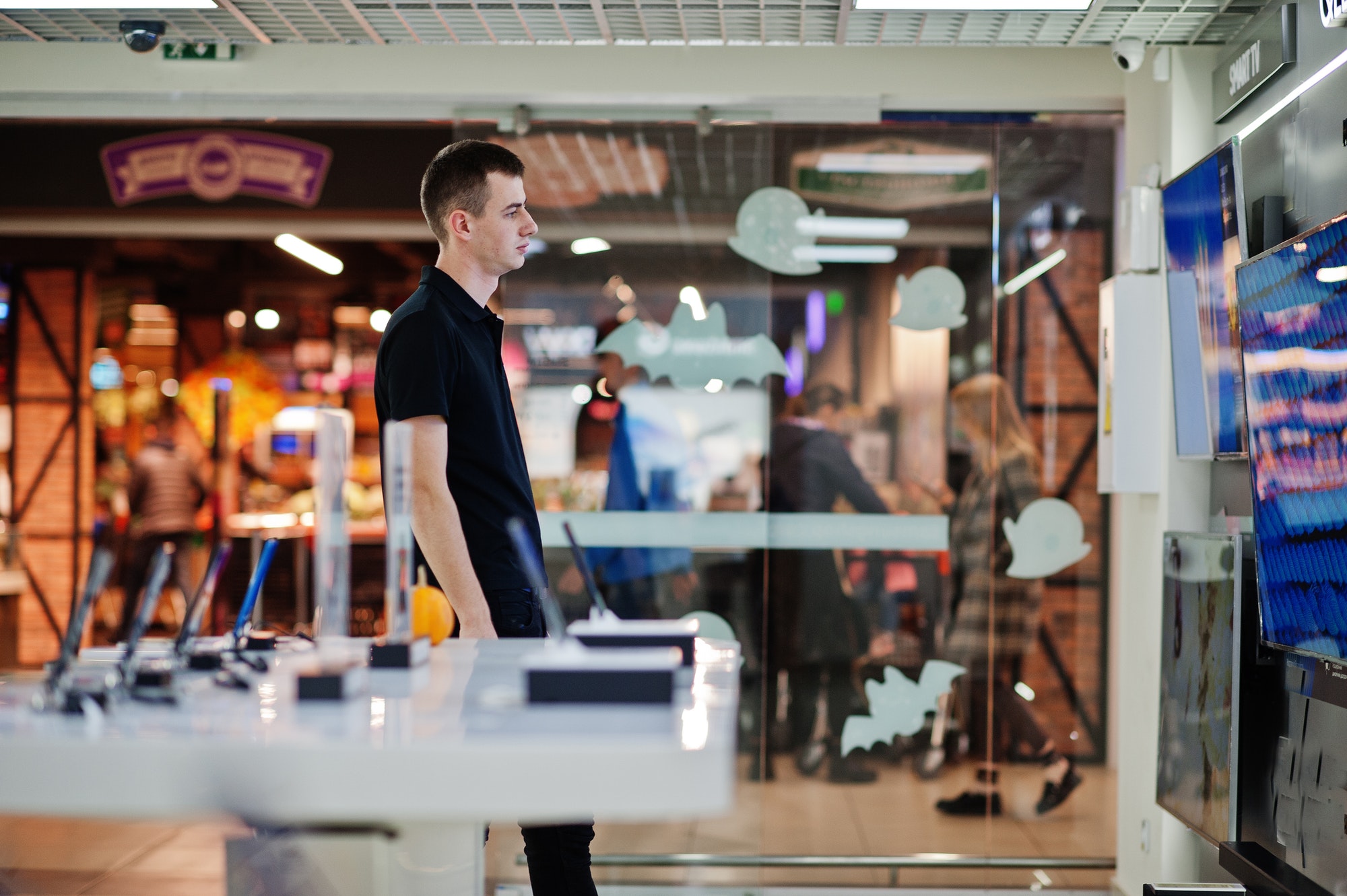 Dress up and play games
Clothes shopping is always in season: 11 of the 100 people polled said they're going to buy clothes on Black Friday.
But who needs a new outfit if you don't plan on leaving the couch? Twelve respondents said they'll shop for video games on Black Friday — and five are buying for themselves. These two dads are among them:
"I plan to buy toys for my daughters and maybe several video games for myself." — Male, 35-44, $61-100k income

"I hope to pick up a few PS3 games. Maybe a few toys for my kids." — Male, 25-34, $101k+ income
Speaking of couches, three people mentioned furniture as a possible Black Friday purchase.
Motivated to buy
While most respondents have a general idea of what they want to buy, some in our poll made it clear they're on a mission, with product names, brands, and sizes at the ready.
"I plan to purchase a robot vacuum for our home. I would like to get the Shark XL if the price is in my budget." — Female, 45-54, $61-100k

"75 inch flat screen!" — Female, 25-34, $31-60k

"I need a new air fryer at the house. The one I had broke last week and I use it a lot." — Male, 25-34, $31-60k

"I am going to buy a new television for myself on Black Friday. I want to get a new Roku TV. I am looking at the Hisense Roku TV in the 50″ size. For others, I will be buying some video games and movies. Everything that I will be purchasing is related to entertainment." — Female, 55-64, $31-60k
Black Friday? No thanks
The Black Friday shopping rush isn't for everyone.
Twelve of the 100 respondents said they had no plans to shop on Black Friday, for various reasons. Three people were concerned about pandemic-related supply issues. Five were doubtful they'd find good-enough sales.
"Nothing as I am not rushing out to any stores for bad deals." — Male, 25-34, $61-100k

"I do not plan on buying anything for myself or anyone else on Black Friday at this time but I have not seen all of the deals and might change my mind. Generally the deals are not good enough for me to buy on Black Friday or Cyber Monday." — Male, 25-34, $31-60k

"I don't really want to buy much of anything, considering there's a pandemic. Normally, I would buy technology, but the global shortages right now mean that the deals aren't going to be that great except on any computers that won't be up to snuff for the next Windows update." — Female, 21-24, $0-30k

"Probably nothing. The Black Friday deals haven't been that great the last few years, unless you are looking for very specific products (TVs, Amazon branded devices, etc). None of those are on my wish list for this year – I'm looking for more personalized thoughtful gifts." — Male, 35-44, $101k+
And then there was this respondent, the envy of us all:
"Nothing. I plan to be done shopping for Christmas by then." — Female, 35-44, $31-60k
Who we polled
Our panel of 100 Amazon Prime members was 42% female and 58% male, and 73% white. Eighty percent of respondents were age 44 or younger.
More than one-third of our respondents were in the $31-60k income range, and 25% were in the $60-100k bracket.

Want to dive deeper into the results?
Responses by commonly used words
Responses by racial/ethnic identity:
Responses by education level:
What's on your Black Friday shopping list? Are you buying all online or will you venture into stores? Let us know in the comments!
---