Editor's note: Thanks to G2 for providing this guest post on building your e-commerce tech stack.
There are more software options for e-commerce businesses now than ever before.
As consumers have become smarter buyers who are pickier with their purchasing decisions, software businesses have had to adjust in order to stand out to consumers. This has not only resulted in software becoming increasingly more intricate to fit the needs of buyers, but the array of available options also continues to increase.
For the consumer, this is a positive shift because, well, people love options. However, it can also become overwhelming when it's time to create an e-commerce tech stack that will help you offer the best buyer journey possible.
E-commerce tech stack
Whether you are creating a new e-commerce tech stack or evaluating the one you are currently working with, let's break down the technologies you should be prioritizing.
These tools are meant to increase conversions and the overall performance of your e-commerce business. Some might seem obvious, and some are there to add a little extra oomph to make your e-commerce business as successful as possible.
E-commerce tools
Here's one of the obvious ones.
If you already have your e-commerce site up and running, you're probably already using e-commerce software. However, there are a few additional e-commerce tools that can assist you in creating a wonderful on-site experience that benefits both you and your customers.
Essentially, e-commerce tools help you customize your site and make every process as efficient as possible. In turn, implementing these functionalities, such as accounting automation, customer data collection, and abandoned shopping cart recovery, will result in higher conversions, increased average order value, and longer time-on-page.
Shopping cart software
You can't have an e-commerce site without shopping cart software.
Shopping cart software provides businesses with the tools they need to create a seamless buying experience for their customers. With this tool, customers can select items that interest them for eventual purchase, input payment and delivery information, and see a breakdown of all associated fees.
It's possible that the e-commerce platform you have decided to use has a built-in shopping cart feature. However, if you notice any red flags, it might be best to explore your other options. Customers can easily be turned off by a poor shopping cart experience, and you don't want to lose out on valuable business because you chose the wrong software.
Payment processing software
Another must-have for e-commerce sites is payment processing software.
Payment processing software is more focused on the back-end of things, so it doesn't have a direct impact on customer experience. However, it's still important to ensure you are using a reliable payment processing tool that fits your business' needs so any potential blips in the payment process can be avoided.
Personalization software
Offering a "good" customer experience isn't going to cut it anymore. As the e-commerce realm continues to grow in complexity, if you aren't offering a personalized experience to your shoppers, you can kiss your sales goodbye.
E-commerce personalization software helps you create a tailored based on each customers' wants, needs, and buying preferences. This tool captures relevant user behavior and data across multiple channels in real time to offer personalized messaging and product recommendations. In a way, it can read your customers' minds and show them exactly what they're looking for — maybe before they even know they want it.
Nowadays, as customers are looking to be wowed by e-commerce sites, personalization software is a tool that was once seen as a "nice-to-have" but is now considered a "must-have."
Email marketing
Every email you send is a risk. Your customers' inboxes are filled to the brim with noisy emails full of marketing and sales offers. If your emails fall into the bucket of "just another poorly segmented piece of content with a lack of accurate targeting," your customers will have no reason to engage with it.
Email marketing software can help. This tool works strategically to create and release content that will attract new users and turn one-time buyers into loyal customers. Using data based on customer behavior and activity, email marketing software can segment your audience and create a multi-email campaign that follows each buyer journey. This will offer a personalized email marketing experience that appeals to a customer by matching the contents of the email with their next move on your site.
User-generated content
The beauty of having a customer-centric e-commerce site is that sometimes, your customers can do some of the work for you.
Repurposing positive feedback from satisfied customers with user-generated content, whether it be in the form of product reviews or social media mentions, is one of the most powerful forms of marketing. Potential customers value the opinion of real-life customers, and using that content to your advantage is a sleek marketing play.
To pick it up a notch, you can use tools like PickFu to offer insight into any content you highlight. You'll see whether your content strategy is steered in the right direction.
Loyalty management software
Business is all about relationships, but creating a mutually beneficial relationship with customers can prove difficult online. Customers provide you with their business, and you offer a valuable product, but sometimes that isn't enough.
Building a rewards program with loyalty management software can take that relationship to the next level. This tool can help you identify repeat buyers and send them incentives. It's the best of both worlds: your customers receive rewards for buying a product they already enjoy, and you gain a loyal customer that is always ready to come back for more.
ERP software
Once your e-commerce business obtains a high production output, you'll want to invest in an enterprise resource planning (ERP) system.
ERP software can transform your customer's buying experience by streamlining all of your processes, making their involvement as simple as possible. Implementing this end-to-end business solution will connect all of the departments within your e-commerce business. And by reducing the chance of making mistakes, you'll have more time to focus on selling.
Create a foolproof e-commerce tech stack
When e-commerce businesses were first created, the average tech stack could've been as simple as using e-commerce, shopping cart, and payment processing software. Though these tools are still necessary, a lot of software categories that were once considered extra are now crucial for the success of your site.
Because no e-commerce business is the same, your business might require a couple more software systems here and there to create the site you ideated. At the end of the day, it's all about finding the right tools to stick out to customers and keep them coming back for more.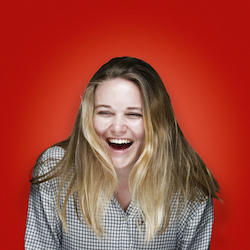 Mary Clare Novak is a Content Marketing Specialist at G2 in Chicago, where she is currently exploring topics related to sales and customer relationship management. In her free time, you can find her doing a crossword puzzle, listening to cover bands, or eating fish tacos.
---