Gamers want hardware for the holidays. Will they be able to get it?
The mobile gaming and tech industries are known for offering substantial holiday discounts. With companies and consumers facing hardware shortages this year, we ran two separate polls of 200 U.S-based gamers to understand their motivations regarding holiday purchases.
Here's what we found.
Poll #1: Buy now or later?
For the first poll, we wanted to find out whether gamers delay their purchases until they find a good holiday sale.
Our poll found a nearly equal split between those who wait (53.5%) and those who don't (46.5).
We also found that:
84% of those that delay their purchases are between ages 25-44
Gamers who don't wait for holiday deals are driven by hardware shortages; they'd rather buy when stock becomes available
Of the 93 respondents who don't wait for holiday sales, 43% purchase when they need or want hardware or software.
"If I really want it or need it, I buy it when it is available and at the price I want. There are enough sales throughout the year that it doesn't make sense to wait for nine months — especially for hardware — to be $10-20 cheaper or bundled with extra things — and miss out for the time in between." — Male, 25-35, $61-100k
Want to dive deeper into the results?
Results by commonly used words:
Results by age:
Results by income range:
Poll #2: The chip crisis
Our second poll of 200 gamers focused on the concern around the global chip shortage due to supply-chain issues. We asked respondents to rate their concern on a 1-5 scale, with 1 being not concerned and 5 being very concerned.
Our poll found that:
72% of gamers are worried their holiday purchases will be affected, with 53% being concerned or very concerned
28% had little or no concern, with one-quarter of that group saying they had no intentions of buying gaming hardware this holiday season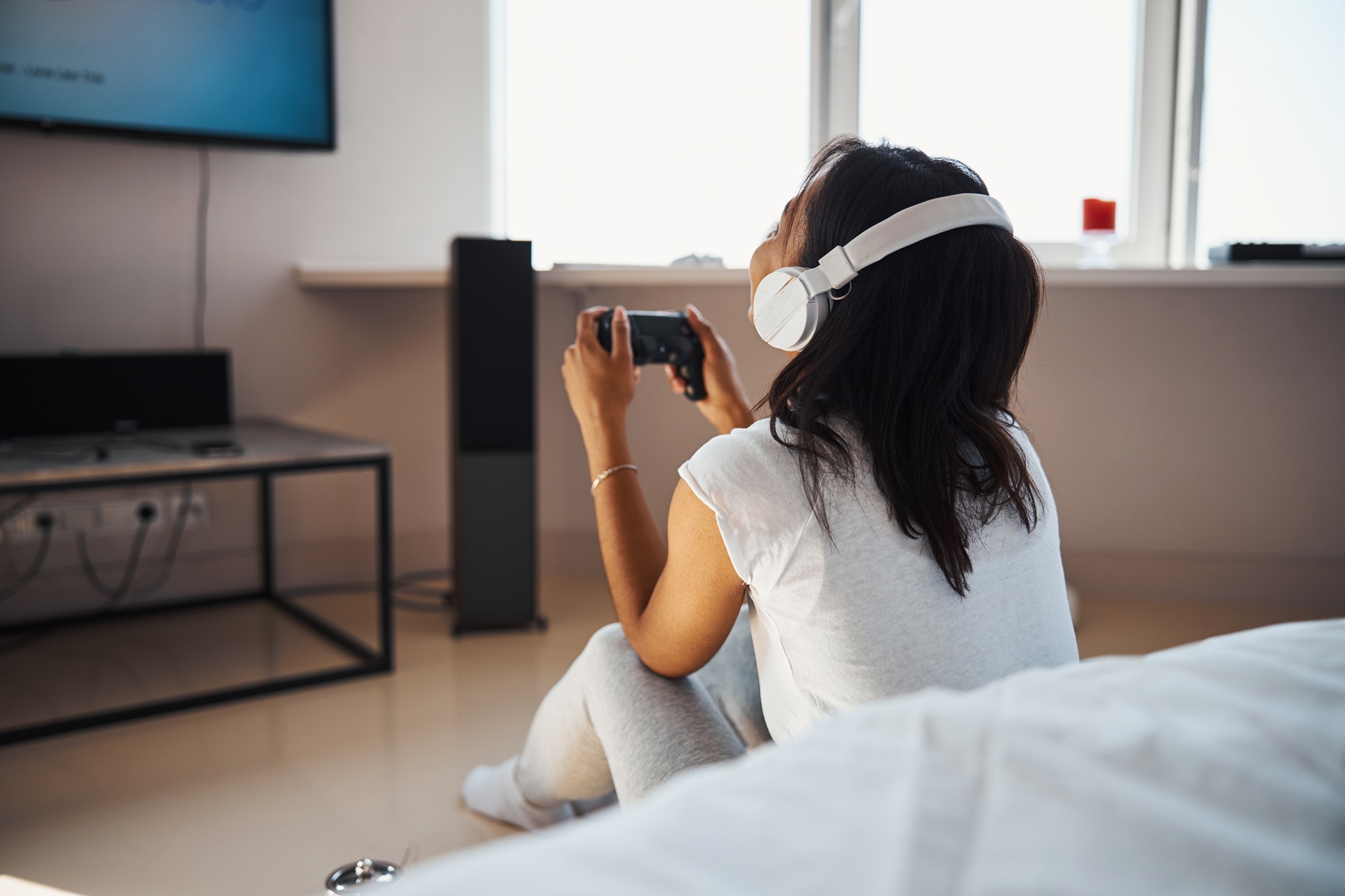 With gaming on the rise and no end in sight for the hardware shortages impacting manufacturers, many respondents said they would buy their hardware as soon as stock becomes available.
"Hardware specifically has me very concerned as any place that seems to get high-demand stuff is sold out within a minute or less. It feels next to impossible to get new PC hardware and some of these consoles (like the PlayStation 5) because of scalpers as well." — Male, 24-34, $31-60k
Want to dive deeper into the results?
Results by commonly used words:
Results by age:
Results by income range:
---