What — and who — is new at PickFu this month?
Well, we've polished a few features, we're prepping for in-person meetups, and we've made it even easier for customers around the world to connect with us.
PickFu for Chinese and Russian speakers
Our customers are all over the world. So is our team (more about us below).
As PickFu's global footprint expands, we want to make sure our platform is accessible and easy to use, no matter where you work and what language you speak.
To that end, we're excited to say we've launched PickFu in Chinese and Russian. We are constantly talking with and learning from our customers. All the better when we can do so in their native language.
Here's how to switch languages on PickFu:
Go to the PickFu homepage
Scroll to the bottom
Pick your language: English, Chinese, Russian
We're working on bringing you more languages and translating a bunch more content.
For now, 你好, Привет, hello!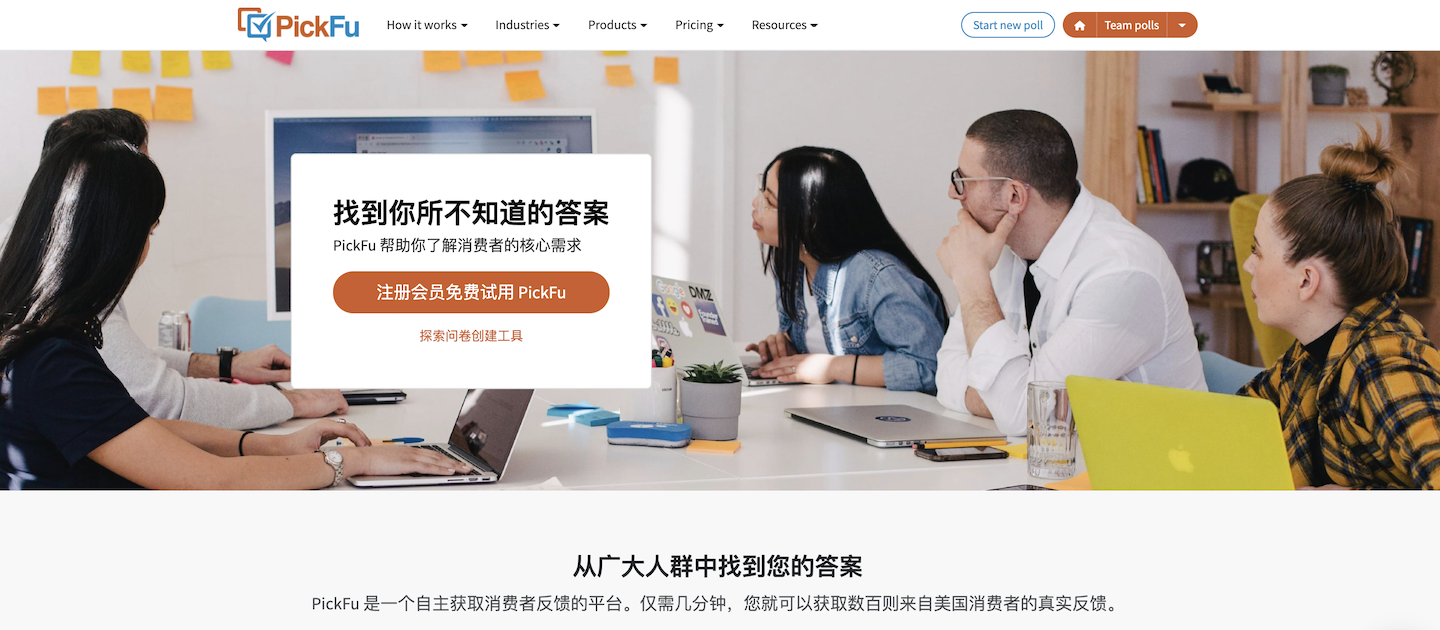 PickFu pricing, take two
We've revamped our Pricing page after hearing from customers who found the information confusing.
Don't worry: our pricing hasn't changed. A 50-person poll still starts at $50, and you never need a membership to use PickFu.
We hope the new page offers a better explanation of our plans, optional upgrades, and discounts. Have a look around. Use our Pricing Calculator to get an estimate. And as always, send us your feedback — in the comments below, via email at info@pickfu.com, or on social.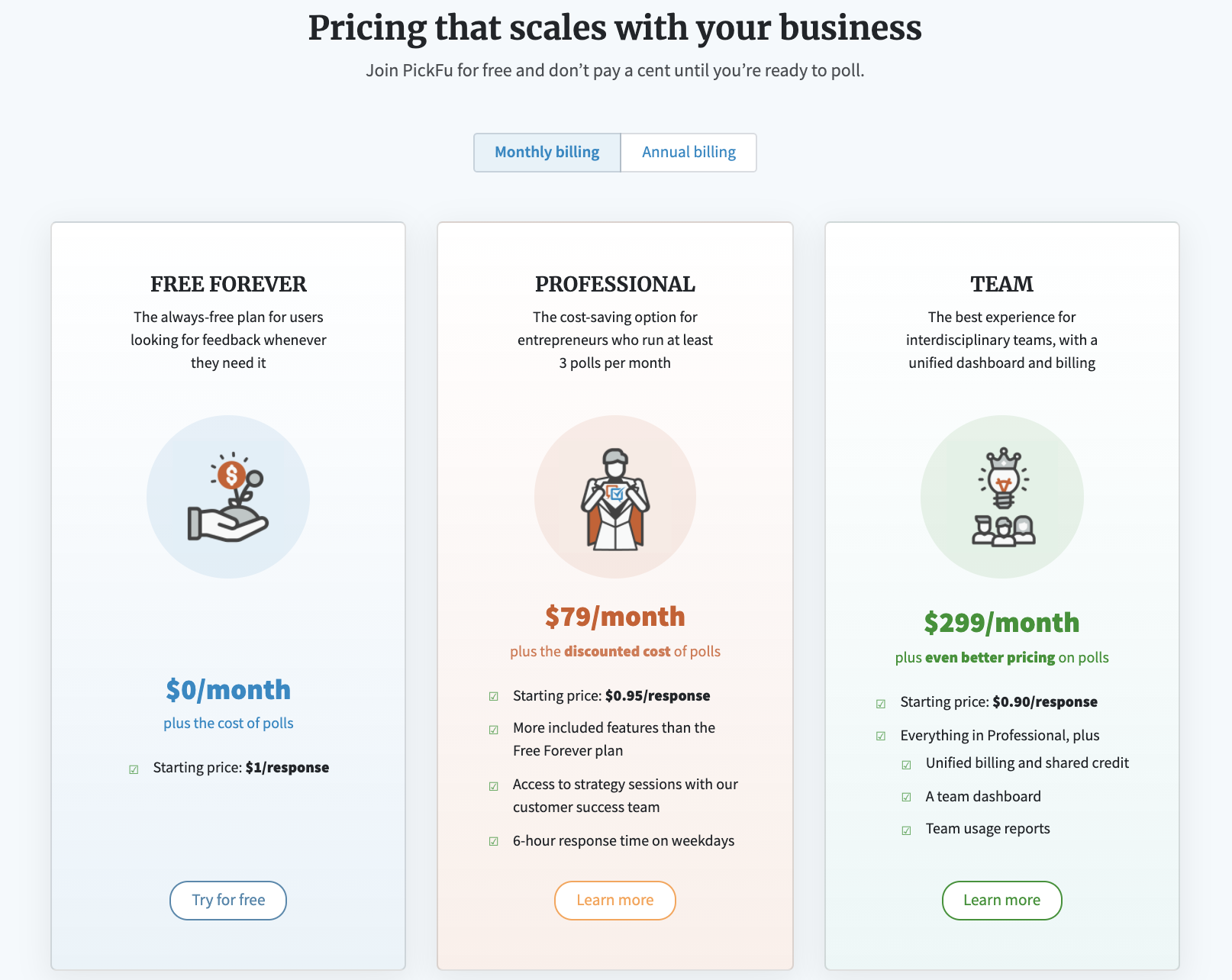 Meet us on WeChat and WhatsApp
Many (really, most) of our global customers are on WhatsApp and WeChat. If you're wondering why PickFu isn't, well, wonder no more.
You can now chat directly with our customer success team on both apps using the QR codes below. We'll answer your questions and walk you through any polling issues you may have.
You'll also find our latest e-commerce articles, polling coupons, and more on our WeChat channel.
For our e-commerce customers in China, check out the PickFu page on CIFNews and on AMZ123, where we post seller guides and other content relevant to your business.
New to the FuCrew
Like everyone's hair last spring, the PickFu team keeps growing! Meet our three newest team members, each in three different continents: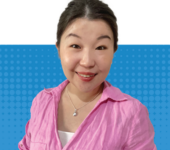 Customer success manager Aisara Bakyt supports our Asia Pacific customers from her home base in Kazakhstan. Fluent in Russian and Chinese, Aisara would like to master French, guitar, and swimming next, not necessarily in that order.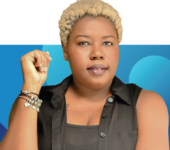 Anna Edwards, aka Inbox Whisperer, is our email marketing specialist, based in Jamaica. When she's not writing for work or pleasure, Anna is catching up on modern classics like Grey's Anatomy and Schitt's Creek.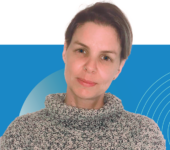 Aussie native Zhenya Mulet is our newest customer success specialist covering the U.S. and Latin America. She lives in Uruguay and posts photos of her scenic beachfront runs in Slack, which makes some of us a little jealous.
On the conference calendar
Our CMO Kim Kohatsu and industry liaison Anthony Cofrancesco are on the move this fall.
Kim will speak at Develop:Brighton, a conference for Europe's game dev community being held Oct. 26-28 in Brighton, England. Kim's session on Oct. 26 is about how to build better games with rapid user testing.
Anthony is headed to three events for e-commerce sellers:
Seller Sessions Live, Oct. 9, London
Titan Network social event, Nov. 8-9, Orlando, Florida
AMZ Innovate, Nov. 11, New York City
Check out our lists of the best e-commerce conferences, Amazon seller events and mobile app conferences for more info, including how to tune in virtually.
And if you happen to be attending any of the above in person, say hi (or 你好, or Привет) to Kim or Anthony. They'd love to meet you.
---