Amazon pay-per-click (PPC) advertising is one of the best ways to drive traffic to your products on the marketplace.
Amazon PPC ads help you break through and gain visibility in categories critical to your brand. You pay every time a shopper clicks on your ad.
Optimizing PPC campaigns and keyword research can be an overwhelming and time-consuming process. Fortunately, there are a handful of excellent third-party PPC tools that can help.
In this guide, we'll cover what you need to know about optimizing your ads and suggest the best Amazon PPC tools that can help.
How much should I spend on Amazon PPC?
There is no one correct answer to this question.
The amount that will make sense for your products depends on a number of factors, including how well they perform organically in search ratings and what your profit margins are. Products with higher margins, for example, will be able to afford a higher daily advertising budget while still being profitable.
Collect accurate data and pay close attention to your sales and advertising metrics. PPC campaigns that perform well and have a strong ROI will allow you to add more to your advertising budget while expensive keywords and poor performers will need to be cut.
How does Amazon SEO affect Amazon PPC?
Amazon search engine optimization (SEO) and Amazon PPC cover different ground.
SEO focuses on driving traffic to your Amazon product pages organically through optimizing product descriptions, titles, keywords, and other important elements of your listings.
PPC campaigns, on the other hand, drive traffic by paying for good placement among useful categories or keywords.
Amazon SEO and PPC affect each other. A listing that is optimized for SEO will likely be easier for a customer to read and understand, leading to a higher click-through rate (CTR) and conversion rate on an Amazon PPC ad.
Conversely, a product that gains more views and sales through PPC will improve its sales rankings and generate reviews, which will lead to better Amazon SEO and organic search results.
How do I optimize my Amazon PPC ads?
There is no shortage of options when it comes to customizing and optimizing your PPC ads on Amazon. Here are a few campaign elements to explore.
Amazon PPC broad vs. phrase match
Amazon PPC ads that target broad match keywords show your ads when a customer's search contains all the keyword terms or variations of them, allowing for different spellings, plural forms, abbreviations, acronyms, and more.
Phrase match ads show up when a customer searches for your exact keyword terms (or their plural forms).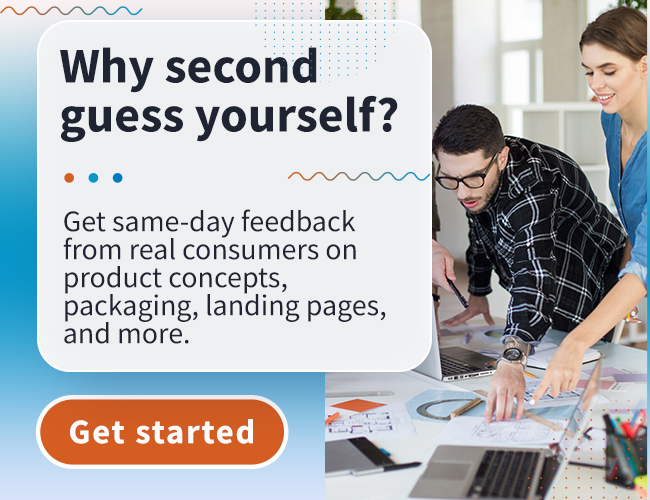 These ad types have their strengths and weaknesses. Broad match keywords will give you more exposure than phrase match keywords — but they're also less targeted.
It's worth taking the time to experiment with both broad match and phrase match ads to see which works best for your products.
Amazon PPC automatic vs. manual
Automatic PPC campaigns leave the decision-making in Amazon's hands. Amazon's algorithm analyzes the title and details of your product listing for relevant keywords and takes care of posting ads based on these keywords and the daily budget you assign.
Manual campaigns let you choose specific keywords to target and assign specific bid rates to these terms.
When it comes to optimization, manual PPC campaigns have a clear advantage as you can use keyword research to nail down exactly how your advertising dollars are spent.
But for beginners who haven't had the chance to do extensive research, the automatic option provides a nice effort-free alternative.
Ad groups
Ad groups organize your ad campaigns for analysis and comparison. For example, you could group your ads by product, category, price range, or custom themes.
Take advantage of ad groups when testing different keywords and targeting strategies to get a better idea of what's working well.
Dayparting
Dayparting is a scheduling tactic used to schedule PPC ads for a specific time of day or certain days of the week to target audiences more effectively.
This practice takes additional time and research, but it can be a valuable tool depending on who your target audience is and what products you sell.
What are other ways to drive traffic to my FBA store?
Aside from Amazon SEO and PPC, here are five ways to drive traffic to your FBA store:
PPC advertising on other advertising platforms (Google, Facebook, etc.)
Social media marketing
Newsletters and email marketing
Coupons and deals, both online and offline
Word-of-mouth and in-person networking
Customer retention and brand recognition can also help with driving return traffic.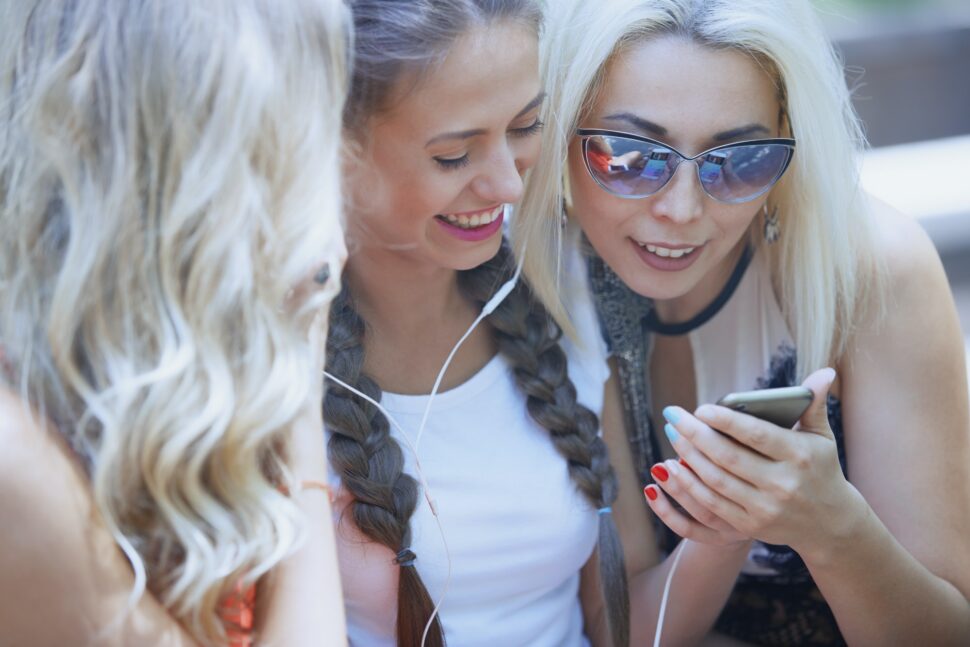 The best Amazon PPC tools
For some Amazon sellers, optimizing and staying on top of Amazon PPC campaigns can simply be too time consuming or labor intensive.
If you need to take some of the load off your plate and want access to expert analysis and automation options, you might opt to use a third-party PPC tool.
Let's take a look at seven of the best Amazon PPC tools.
1. SellerApp
Keyword research is crucial when it comes to getting the most out of your ad campaigns. SellerApp knows this and has the tools to help.
The product keyword feature auto-populates the top indexed keywords on your listings and your competitors'. Hundreds of keywords specific to your product are analyzed based on search volume, competition, and noteworthy trends. The feature also highlights negative keywords to let you know which ads aren't working and what keywords to avoid.
Price: Starts at $99/month with no commitment. You can also start with a 7-day free trial.
2. Sellics
Is your primary focus to optimize your advertising cost of sales (ACoS)? Or are you most concerned with maximizing sales and revenue? Either way, Sellics has you covered.
Sellics uses AI automation tools to help you reach your specific PPC advertising goals. You can be as hands off or as hands on as you want to be in the process. Once your campaign is set up, the autopilot system will take care of the rest.
Price: Free for 14 days for new users. The advertising advisor plan starts at $259/month for a 12-month plan.
3. Helium 10
If you're looking for a one-stop shop for your Amazon selling needs, Helium 10 may be right for you.
Helium 10 offers an enormous number of tools that cover a wide array of categories, including product research, keyword research, listing optimizations, operations, analytics, and marketing. The company boasts a fully automated AI-driven advertising platform called Adtomic.
Price: Monthly plans start at $37/month, however Adtomic is only available to Diamond plan members ($197/month). All plans have a 30-day money-back guarantee.
4. JungleScout
As we mentioned earlier in this guide, a great Amazon SEO strategy should complement a successful Amazon PPC strategy. JungleScout offers solutions and tools in both of these categories.
JungleScout helps you track keyword performance and analyze which keywords your competitors are using as well. Its integration with Seller Central allows users to import their product listings, optimize them with important keywords, and then seamlessly export them back to Amazon.
Price: $49 for the Suite plan, when purchased annually. There's a 7-day money-back guarantee on all plans.
5. PPC Entourage
Tools based on actual results lead to success by eliminating what isn't working and doubling down on what is. PPC Entourage aims to do exactly that with sales-driven optimizations.
This comprehensive automated system allows you to optimize in bulk and apply useful rules across all your PPC campaigns. These rules include investing more heavily in keywords that are building organic sales and eliminating keywords that are losing money.
Price: 14-day free trial. Plans are based on monthly ad spend and start at $97/month per region; cancel anytime.
6. Prestozon
Some sellers prefer a more hands-on approach to their Amazon PPC strategies than those of the more heavily automated services. Prestozon offers a solid middle ground between automated convenience and user control.
Prestozon automates keyword research across all campaigns to identify which keywords are performing well and which aren't. The tool offers suggestions for new keywords and how to handle negative keywords so that you can easily see the data and decide how to proceed. You can also use Prestozon to easily set up campaigns and bid optimization.
Price: Pro plan starts at $100/month for up to $10,000 a month in ad spending; 30-day money-back guarantee.
7. Ad Badger
Lowering your advertising cost of sales (ACoS) will help you generate more revenue and feel confident about investing in Amazon PPC ads. Ad Badger centers its strategy and automation around reducing ACoS.
As soon as you upload your information into the system, Ad Badger's negative keyword tool will scan the keywords used in your ad campaigns over the last 6 months and add negative ones to your list of negative keywords. AdBadger updates this list daily for you, and its bid optimization tool also works daily to automatically make bid adjustments.
Price: Variable depending on ad spend and the type of individual software or management service you choose.
Top 3 Amazon PPC tips
Whether you decide to use an Amazon PPC tool or not, here are three tips to keep in mind as you work on your PPC strategies.
1. Don't stick to just one PPC ad type
Can't decide between broad match ads and phrase match ads? Use both!
The beauty of running multiple PPC campaigns at once is that you can apply different rules and goals to all of them.
While it would be convenient if there was a one-size-fits-all answer to advertising, the reality is that what works for one product in your collection may be completely different from what works for another.
Keep an open mind and don't be afraid to diversify your ad types.
2. Take advantage of free trials on Amazon PPC tools
After taking the time to research the Amazon PPC tools above, chances are you'll narrow your choices down to two or three contenders based on your needs and the features they offer. This will be a big investment, and you want to make sure you make the right choice. So why not try each one out?
Free trials and money-back guarantees are there for a reason; these companies want you to try their products risk-free. Why not do so? There is no substitute for testing the tools and using their interfaces yourself.
3. Use PPC campaigns for things other than profit
Making a profit is obviously the main reason for spending money on Amazon PPC campaigns. But there are instances where breaking even or even losing money on a campaign can be worthwhile.
Maybe you want to drive traffic and sales to a new product to boost its organic search rankings. Or you want to disrupt a competitive market on Amazon and are willing to pay for brand recognition.
As long as you're making a calculated investment and factoring these costs into your overall advertising and marketing strategy, there is nothing wrong with thinking outside the box.
Bonus tip: use PickFu to test your ads
Having trouble deciding what text or images you should use in an Amazon sponsored ad? Or the keyword that would be most captivating in a PPC ad title?
Instead of spending hundreds or thousands of dollars on advertising just to test options — or before you go live with an ad that might flop — run a PickFu poll.
Choose from different polling options, including Head-to-head, Ranked, and Open-ended polls, then select an audience that matches your customer base and target demographics. For example, you can target Amazon Prime members, or female pet owners, or single parents.
If you're split testing headline, copy, or image variations, create a Head-to-head poll and ask something as simple as, "Which ad would you be more likely to click on?"
For an Open-ended poll, you might ask respondents if they have questions after seeing your ad.
Unlike blind Amazon A/B testing that could take days or even weeks to collect useful data, PickFu polls begin generating results within minutes. You'll get votes as well as written comments from each respondent.
With this level of feedback, you'll understand what you need to change in order to optimize your PPC ads, get more clicks, and ultimately sell more on Amazon.
Learn more about what to test for the highest impact in our guide to Amazon split testing.
---