Differences between the App Store and Google Play — And How to Optimize for Them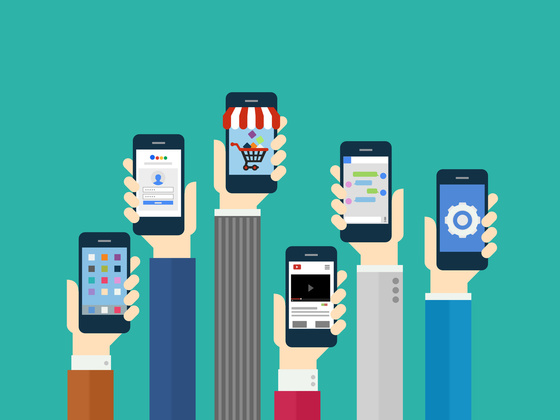 Developing cross-platform mobile apps not only requires unique coding, but also an awareness of differences between the App Store and Google Play, and how to market those apps for each platform. "The two stores, while similar, differ in their outlook, details they show, and requirements they have to list your app," said Nikolay Triffonov, who leads digital marketing for VIP Spades. "That's why we always optimize for the specific store."
We spoke with mobile app developers to get their take on how the two app stores differ and strategies to take advantage of this knowledge.
Title
Google Play allows 50 characters in the title, whereas Apple's App Store only allows 30. Utilize Google's extra characters to include keywords and USPs. Apple recently introduced 30-character subtitles so you can keep your title clean and branding-focused while reserving the subtitle for key features.
Description
The two stores also differ in description character count. Apple goes one step further and provides 100-character meta tag keywords that you may want to rank for. Of course, though Google doesn't outright provide keywords, you will want your description to contain target keywords. "The description must be reader-friendly," said Triffonov, "but you must try to influence the ranking algorithm as well." He adds, "a small detail that may go unnoticed is the support of Unicode symbols and some HTML formatting in Google Play. This lets you play a bit with the view of your description. Properly formatted text can mean a lot in the user's eyes."
Video
Almost any YouTube video will be sufficient for use in Google Play, but Apple has more specific video requirements, including length, dimensions, and format. "Android usually approves same day and almost never rejects apps," said Adi Hed, founder of The Next Text. "Apple, on the other hand, is very involved in making sure the app runs right and you follow all their guidelines. What is nice about Apple is they help by telling you what is wrong with the app and [provide] links on how to fix it."
Pricing
Khali Gallman, whose app Not Just Spring Break promotes events, says "the biggest difference and perhaps gripe I have between both platforms is that Apple allows price adjustments to your apps at any given time, whereas Google Play does not. If you want to make your app free as a promotion, Apple allows that and Google Play would make it free permanently." Take this into consideration for your launch strategy.
Templated apps
Recently, Apple banned and then amended its decision to ban apps built from app-generation services. What this means for small businesses who use these services is the business owner needs to publish the app themselves, not the generation service. Therefore, even without in-house coding resources, the know-how of getting on the App Store platform and optimizing an app's listing will fall to the publisher.
What other differences and tips would you offer to mobile developers? Leave them in the comments, and check out "Launching in the App Store: What Devs Wish They Had Known" for more tips!
---
Learn More:Optimize your app icons, app store screenshots, and in-app UX and creatives, by polling audiences like mobile gamers and iPhone users, or by app store spend.
Get 50 instant poll responses for $50.
Know what sells — even before selling it.