We've entered peak holiday gift-buying season. Are your Amazon product listings ready?
As shoppers' gift lists grow, so does their desire to get those lists down to zero with minimal stress. The less searching to find the perfect gift, the more time to devote to other important activities like eating baking cookies.
So, e-commerce sellers, now's the time to spruce up your listings to meet holiday demand. What low-effort changes can you make that will have maximum impact?
Mallory Ashwander, creative director at Thrasio, and PickFu co-founders Justin Chen and John Li took to the webinar airwaves to offer their advice.
They also critiqued three real Amazon listings for three very different products: facial serum, a push-pin map, and a hiking hydration pack.
A listing teardown is a helpful exercise for sellers in any season. Scroll down to watch the teardown and get tips from Mallory, Justin, and John. And use these four takeaways from their chat to optimize your Amazon listings in time for the holiday rush.
1. Give context
Your customer knows what makes your product better or different. But the person buying it for them might not. Give that person the information they need upfront — not only the nitty-gritty details but also why your product would make the perfect gift for their son/aunt/work wife, etc. A simple banner on your main image ("Hikers will love this") might do the trick.
2. Ask, then answer
Run an Open-ended poll on PickFu with your listing to see what questions shoppers have about it or your product. Use their feedback to revise your product description, title, or bullet points accordingly.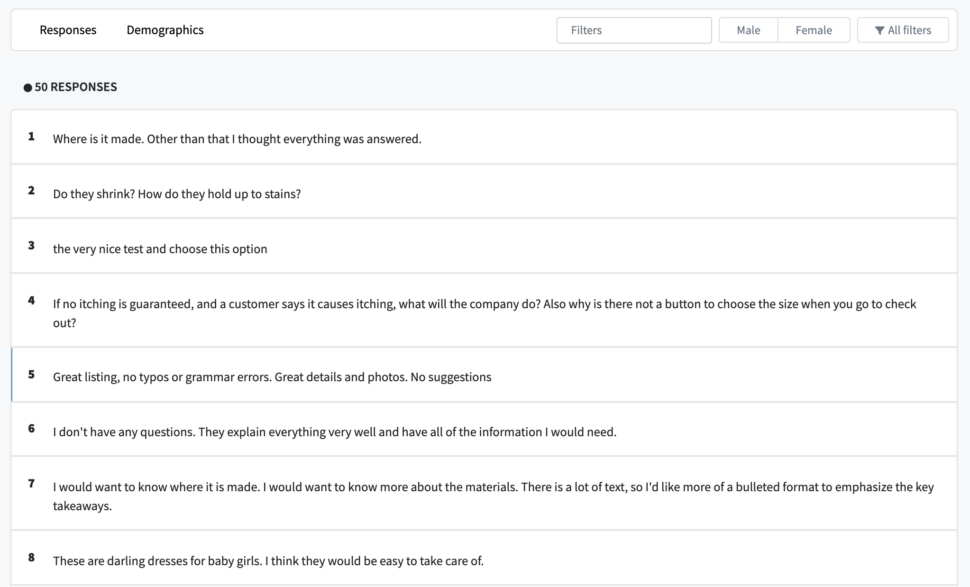 3. Bundle up
Shoppers appreciate gift sets and product bundles, especially during the holidays. Seize those upsell opportunities and communicate them via badges or callouts in your product photos.
4. Put a bow on it
A post-edit virtual bow, that is. This is one of Mallory's favorite tips. It's a small yet festive touch that catches the eye and might help your listing convert.
Here's the webinar:
---