Search Engine Optimization, or SEO, drives more traffic to your web pages through organic web searches. By optimizing your web content, people can more easily find the answers they're looking for as well as services and products. App Store SEO should be treated with the same importance as web pages, but with the goal of increasing app downloads.
With so many ranking factors in the App Store, let's outline how to improve your app's visibility.
The differences between the Apple App Store and Google Play
One thing to note is that while App Store SEO is a general term that applies to either marketplace, you will find differences between the App Store for iOS and Google Play for Android. Developers can add their mobile apps to the App Store, Google Play, or both. However, each store has different requirements when it comes to
title
description
pricing
and more.
For example, the word count used for the description of your app is different for Google and Apple. Your description may be perfect for one but too lengthy for the other.
8 App Store SEO tips
1. Name and subtitle
A name seems like such a simple component of your app. However, choosing the right name will boost your App Store SEO. If the title is catchy enough and includes relevant keywords that people are searching for in the App Store, they're more likely to click on your app to see what it's all about.
Additionally, having a great subtitle or tagline helps boost your app's visibility. The title may catch a potential buyer's eye, but the subtitle will give them more context clues as to what the app is about.
A great way to test your mobile app name is to run a poll on PickFu. Developers can target their PickFu audience by iOS or Android users, by their interest in mobile games, by the amount spent in the App Store, and much more.
Test a few name ideas before you launch your app, and see which one resonates most. You'll hear detailed responses straight from the people you hope will love what you're developing. Here's a recent example of a PickFu poll that tested reactions to two potential names for a game.
2. Relevant keywords
Finding the right relevant keywords to include in your app's name and description will certainly boost your SEO. Keywords are important because these are the suggestions and terms people use when looking for an app solution.
For example, if you've created a cat game, then mobile gamers may type in "cat game" as their search.
How should you figure out which keywords are relevant to your mobile app? You can use keyword tools, take a look at the keywords your competitors use, and also words into the app search bar yourself and see what suggestions each App Store makes.
3. Description
Similarly to your title, you want your app to have a stellar description. Once someone clicks on your app, your description should entice them to download it.
Depending on whether your app is in the App Store or Google Play, keywords in the description may or may not matter. However, it doesn't hurt to include them anyway.
In addition to using PickFu for your title, you can also run a poll to test your description and make sure you're getting the right message across about what your app is all about.
4. App icon
Creating an eye-catching app icon will also boost your App Store SEO. Your icon is the first visual people see when they search through the store. If it looks appealing, they may take a closer look.
When creating an icon, keep a few things in mind: keep your design simple but make sure it pops. Match the color scheme of your icon to the app itself. Build your icon according to the App Store icon size requirements.
Testing your icon designs is another fabulous use of PickFu. You'll see within minutes of publishing your poll, so you can continue to iterate immediately. Check out this example of an icon test for an app aimed at college students.
5. Screenshots and videos
Screenshots show potential customers the inside of the app. They can see how the app looks and gauge how easy it may be to navigate. Choose your screenshots wisely – show off parts of the app that will be the most useful and most engaging to the user.
Videos take screenshots up a notch further. Think of your video content as giving your potential users a virtual tour of the app. They can not only see how the app works but also get a sense of how it will feel if they use it themselves.
If you're unsure which screenshots to use, think about some big features of your app that make it worthwhile to mobile app users. Ask yourself what you think potential customers would want to see. For example, if you've created an app for runners, then they may want to see how the map looks or how the mile tracker appears.
Refer to this example of a PickFu poll with App Store screenshots for a meditation app.
6. Pricing
It may seem odd that pricing could boost your app's SEO. After all, there are plenty of apps that cost the same amount. However, there's more to pricing than meets the eye.
Developers can price their mobile app in several models: free with advertisements, free with in-app purchases (freemium), or paid.
Don't sell yourself short. But do take a look at what your competitors are charging. Consider how your app may be able to give customers more value for less.
Different sections of the App Store and Google Play showcase free apps and paid apps. If you charge for your app, then anyone who searches for free apps isn't going to see yours. However, apps that are free with in-app purchases are still listed as free.
7. Downloads
The number of downloads is important for App Store discoverability. The more downloads your app has, the higher the value within the store.
The App Store likes to see the rate of your downloads as well. How quickly did people download it when it first released? Has the rate of downloads increased over time? This is where the importance of mobile app marketing prior and after launch becomes paramount.
PickFu can help you judge the effect of your marketing copy, videos, and ads before you spend a dime on media. Try it here.
8. Ratings and reviews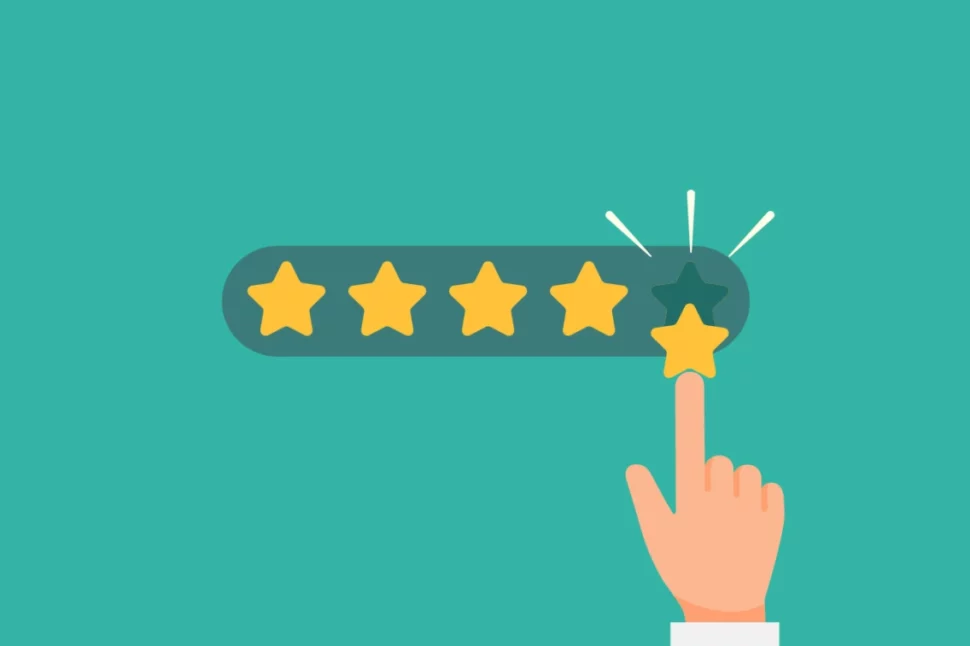 Similarly to the number of downloads your app has, high ratings and reviews will also boost SEO and increase your app downloads. Developers can solicit reviews and ratings from users of their app using various tools or even simply asking within the description.
Higher-ranking apps tend to be trusted and recommended more often through the App Store. Be sure to engage with your reviewers. Thank users for reviewing and using your app, and fix any problems users surface in their reviews in a timely manner.
App Store SEO tips: a recap
There are a lot of different ways to boost your App Store SEO and increase downloads. Design an eye-catching icon, select informative screenshots, craft an enticing title and description, and think about how to weave relevant keywords throughout your listing.
PickFu can help
PickFu has the built-in audience app developers need to make sure their mobile app stands out in the crowd. Your polls can improve your app as it's being developed so that launching in the App Store isn't so scary. You'll release your app knowing that the audience that's important to you has confirmed your choices.
Create your first poll today!
---