eBay may not be the largest online marketplace, but it serves a niche that even Amazon can't corner.
As the go-to marketplace for buyers and sellers of unique, rare, and used goods, eBay has a charm of its own. But there's still a bit of a learning curve to selling on eBay.
The platform doesn't operate like the others, so it helps to learn some eBay selling tips and get familiar with the eBay audience before you open up shop.
Here are our 13 top tips for selling on eBay to help beginners and experienced sellers boost their online store, plus insights from eBay shoppers themselves.
Follow along with these links:
🔎 PickFu research insight: eBay shoppers want clothes, gadgets, and cheap(er) items
Many sellers look to eBay to sell used goods and collectibles, like sports cards and similar items. It's also a fierce competitor for common products, from blenders to baby essentials.
What about the buyers? What, exactly, do they shop for on eBay? We polled 100 eBay shoppers to find out.
The short answer: all of the above, and then some.
Few shoppers named just one type of item or product category. Most look to eBay for a variety of things.
Here are the categories our respondents mentioned most often:
Clothes
Electronics
Games
"Hard to find" and "unique" goods
Books
"Vintage"
"I buy electronics, artwork, video games and anything related to plants and gardening," one respondent wrote. "I'll buy anything there as long as it is a better price than I can find elsewhere."
Which brings us to another key theme: eBay shoppers expect to find better prices on eBay than other sites — and often, they do.
Here's more from our respondents about finding deals on eBay:
"I usually purchase office supplies on eBay. For instance, blank labels for printing eCommerce labels. I find these cheaper on eBay than on Amazon." — Male, age 35-44, $61-100k

"I shop for electronics, name brand things that I can possibly get cheaper, small kitchen appliances/accessories, clothing, and makeup." — Female, 35-44, $0-30k

"I buy stamps for my stamp collection. And I also buy products that I know I'm not going to want to return. For these non-collectible items, I do look for new in box items that give me savings over buying from a retail store." — Female, 45-54, $101k+

"Usually I get CPAP supplies cheaper as well as vinyl albums that I collect." — Male, 45-54, $31-60k

"Open box and used electronics usually. I'm willing to take a gamble to save 50% or more on retail. I also occasionally shop for vintage/nostalgic stuff from my younger years. Whether collectibles, clothing, video games, or whatever." — Male, 35-44, $0-30k
Now that you know what eBay shoppers look for and buy, let's get into our 13 top tips for building your online business on eBay.
13 eBay selling tips
Tip #1: Be transparent to build trust with your customers
Trust is paramount in e-commerce. Shoppers are essentially sending money to strangers online and hoping for the best.
This goes double for eBay, which is known for reselling. Anyone who's bought used goods before knows there's always a risk involved.
Be as transparent about your store as you can. Fill out all the sections that give information about your store so potential buyers know you're a legitimate business (and not a scammer).
If you sell used goods and they have issues like scratches or blemishes, mention that.
And don't forget to upload a photo of yourself or your brand logo. It does wonders for building trust online.
New sellers need to take every step to earn shoppers' trust; positive feedback will follow.
Tip #2: Familiarize yourself with eBay rules and policies
eBay's policies are pretty standard among e-commerce marketplaces, with reasonable restrictions on selling items like firearms or biological products.
But pay attention to the fine print. In particular, you're not allowed to bid on your own items, and you can't use eBay to drum up sales outside of eBay.
The marketplace also will penalize or boot sellers who try to get around eBay fees by inflating shipping costs or offering to sell outside of eBay.
As for dropshipping, eBay doesn't allow sellers to have products shipped directly to a customer from a third party. If you're going to use a dropshipping model, you must first have the products shipped to you, then re-ship them to your customers.
If you're serious about running an eBay store, familiarize yourself with all eBay rules and policies to make sure you're not stepping on any toes.
Tip #3: Sell in one of eBay's popular product categories
To increase your eBay sales, play to the strengths of the marketplace.
Aside from used goods, eBay thrives in the traditional bestselling categories for e-commerce: fashion, electronics, toys, and beauty products, according to a Shopify 2022 report.
Unique to eBay is its dedicated community for auto parts. Eight respondents in our eBay shopper poll mentioned they shop for automotive parts and supplies.
Shoppers like buying auto parts from eBay because of the confidence guarantees, and they do their research. They can see a seller's rating and reviews to make sure the auto parts work and it's not a scam.
"I like to buy mechanical products, automotive parts. I usually research ahead of time and know what I am looking for then go to eBay," wrote one respondent in our poll.
Once you decide what to sell on eBay, your next step is acquiring the goods. You have a few options, from retail arbitrage to white- and private-label.
To learn more about your options, read our guide to eBay product sourcing.
Tip #4: Take advantage of reselling on eBay
eBay has a built-in audience of thrift shoppers, collectors, and antiquers. You might as well take advantage of that.
Most notably, eBay is the go-to e-commerce site for rare items like trading cards, vintage comics, stamps, coins, action figures, and memorabilia. Vintage and retro clothing are also big sellers.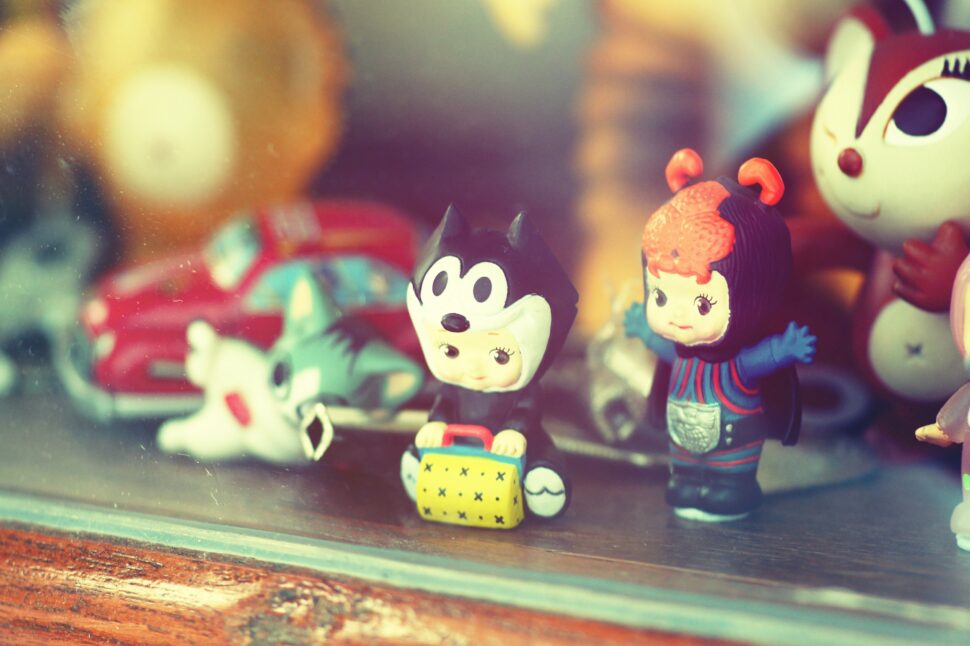 You can also find eBay buyers for one-of-a-kind goods — even weirdly shaped Cheetos.
Consider adding collectibles or secondhand goods to your store to complement your other target niches.
Tip #5: List items frequently and on different days
It may be tempting to list items all at once, but the way the eBay algorithm works, it's better to space them out.
For one thing, listing new items on separate days means your eBay listings will appear in the new listings section multiple times instead of once. The eBay algorithm will consider you a more regular seller rather than a one-time seller.
Try setting a schedule of when to post which product listings, based on which products you think will sell best. That will help you stay organized so you don't accidentally skip or miss a day.
Tip #6: Write product descriptions with SEO in mind
In e-commerce, getting visitors to your pages is as important as foot traffic to a brick-and-mortar store.
As with other websites, search engine optimization (SEO) is an effective method of lead generation and a key part of any e-commerce marketing strategy.
Use SEO keywords and search terms when writing your eBay product descriptions, especially in the product title, so your products show up not just in eBay's search but in other search engines as well.
But don't overdo it. Google penalizes the rankings of sites that use the same keywords over and over.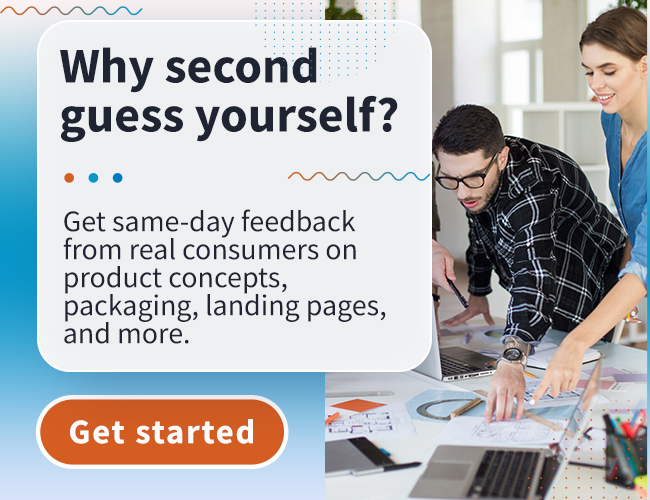 Tip #7: Use social media marketing to attract potential buyers
Another e-commerce marketing tip for growing your site traffic is to use social media marketing.
Posting your products and completed listings on social media increases their exposure. You can also reach new shoppers who wouldn't discover your online store otherwise.
Interestingly, this strategy also helps with SEO rankings, as your links appear in more diverse places online (which Google's algorithm loves).
Be sure to use relevant hashtags so the right people find your posts. Good photos help, which brings us to our next eBay selling tip.
Tip #8: Use picture-perfect product photos
Product photography is crucial to e-commerce sales, especially on eBay.
Shoppers can't interact with your products directly, so they rely on your product photos to gauge aspects like size, weight, and texture. High-quality photos will help them feel more confident to click "buy."
But you don't need to be a master photographer to sell on eBay. Follow our DIY product photography dos and don'ts to create high-quality photos.
Once you have some pictures, you can test your product photos with real eBay shoppers to see which ones get their attention and which don't.
Tip # 9: Offer free shipping
Free shipping is more of a necessity than a gift at this point.
Consumers always appreciate free shipping, and it's a clear-cut way to turn new visitors into loyal customers.
The problem with free shipping for eBay sellers is that shipping fees cut into your profits. You have to budget smartly to make sure it's financially viable and worth it to your e-commerce business.
In particular, avoid offering free shipping on large or heavy items. It also helps to weigh your products in their shipping package for an accurate shipping cost.
Tip #10: Offer a generous return policy
Another advantage eBay has over Amazon is its return policies. Unlike Amazon's rigid return policy rules, eBay lets the seller decide how big the window for returns is, if any.
While it's tempting to discourage returns, offering a lenient, if not generous, return policy might pay off in the long run.
According to eBay data, listings with a 30-day return policy had 17% more conversions, while listings with a 60-day return policy had 34% more conversions.
Tip #11: Price your items based on other items listed
One thing online shoppers love about e-commerce and eBay is that it's easy to compare prices and see who's offering higher prices.
This isn't exactly an advantage for sellers, but it suggests that you should price your items based on the cost of other related products.
Always check your competition before posting your eBay listing. This is a good tactic for understanding the price sensitivity of your target customers. Forego the market price in lieu of a price that can compete with other sellers.
If you're selling collectibles or other unique items, base your price on similar items if you can't find an exact match.
Tip #12: Understand when to use auction and fixed prices
eBay has shifted away from its auction-style origins, but they still offer the opportunity for bidding wars instead of fixed pricing. This can give sellers an advantage, as long as they know when to use each.
If you sell rare or unique items like sports cards or Pokemon cards, auction-style works best. This applies to all commerce where demand outweighs supply, and still holds true on eBay.
If you sell common goods, i.e., goods a shopper can easily find elsewhere, a fixed price works best.
Tip #13. Optimize your eBay listings
Your eBay product listing is one of your most important sales tools for your eBay business. The better it is, the more shoppers click on it, which leads to more sales.
With PickFu's polling platform, you can get feedback from real consumers on your eBay listings, images, product titles, and more to see if they spark their interest.
You can narrow your target audience to eBay shoppers or choose a random audience of consumers.
Upload two (or more) images or versions of your product image, product page, or whatever you want to test, and ask respondents which one they prefer. This is also a great way to see how you stack up against competing eBay sellers.
PickFu polls usually complete within hours — sometimes minutes — so you'll know pretty quickly what your audience prefers, and why.
You can also run Open-Ended polls, which are good for idea validation and getting feedback on your pricing.
Learn more in our guide to eBay listing optimization, then get ready to start selling — and selling more — on eBay.
---