Opening an online store without an e-commerce marketing plan is like waving at the ocean. You can't expect much to happen.
Today, we'll dive into 7 e-commerce marketing tips to help you get people's attention and grow sales.
Email marketing is one of the most common and effective tactics, generating $36 on average for every $1 you spend. Pay-per-click (PPC) advertising and search engine optimization (SEO) are two other ways to drive traffic and increase sales.
What are some other e-commerce opportunities you can tap into to build the audience for your e-commerce business? That's the focus of this article.
Use these links to jump to a topic:
Research insight: Marketing works best when it doesn't feel obvious
We ran two PickFu polls to get a sense of how e-commerce consumers feel about marketing.
Our first poll asked 100 people whether e-commerce businesses should make an effort to market to them. Or would people rather not be marketed to?
58 percent said they didn't want or need businesses to market to them.
In the comments section, several respondents pointed out that it's not that they disagree with the principles and goals of marketing. Rather, it shouldn't feel intrusive or relentless.
If e-commerce brands do invest in marketing — and 42% of respondents believe they should — they have to make sure they know their audience.
There's no point in spending money on ads shown to uninterested folks.
"I think that as long as it is targeted towards a product or service that I would enjoy then marketing is very useful," one respondent wrote.
Start by identifying your customer's needs so you know what makes them tick.
Then, make sure your marketing is targeted to the demographics that want or need your products.
In our second poll, we asked 100 people to rank four factors — social media content, ads, personalized emails, and loyalty or reward programs — in terms of influence on their buying behavior.
The majority of respondents said loyalty programs have the biggest influence on their purchasing decisions.
Consumers don't feel like they're being marketed to when they're earning points or rewards for their purchases.
As one respondent put it, "If I'm getting points and rewards every time I purchase goods from your store, then chances are I'll keep on coming back. It makes it feel like a game that is easy to win."
A rewards program is an effective way to build repeat business as part of your digital marketing strategy.
This doesn't mean ads, emails, and social media content aren't effective.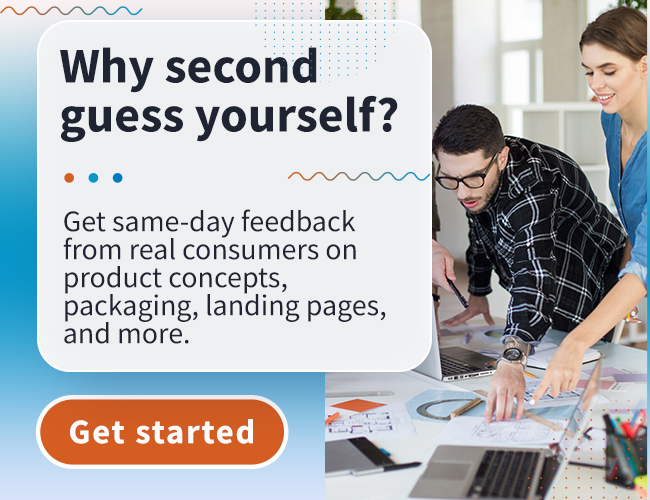 But what is clear from our polls is that people don't enjoy being marketed to when online shopping — at least overtly.
It all goes back to making sure your e-commerce marketing strategy is unique, authentic, and helpful to your audience.
Now that you have the consumer's perspective, let's talk about opportunities in e-commerce to connect with them using these 7 marketing tactics.
7 e-commerce marketing tips and opportunities for online retailers
Tip #1: Expand to other e-commerce channels
Amazon dominates e-commerce sales in the U.S. If you're a seller and you're not on Amazon, you're missing out on a huge segment of potential customers.
That said, the days of selling on a single e-commerce website or platform are over.
Even social media platforms have built-in storefronts allowing customers to purchase natively within the apps.
Sales topped $3 trillion in 2021 across the world's top 100 online marketplaces. Every e-commerce marketing plan should involve a multi-channel approach to capitalize on this growth.
By selling on Walmart, eBay, Google Shopping, or other e-commerce platforms, you gain exposure to new audiences.
Managing multiple platforms can be a headache. Consumers still expect a seamless customer experience, wherever they shop.
Fortunately, tools like Ecomdash and ChannelAdvisor link and manage your storefronts and online sales in one place. (Want to learn more about specific software tools? Read our guide to 19 of the best e-commerce tools.)
Before you expand and start selling on Etsy or another platform, do your research in these areas:
🛒 Marketplace traffic. Find out the customer base and the types of products that sell well on each platform. For example, eBay is better for selling collectibles while Etsy is perfect for selling crafts and vintage items.
💰 Fee structure. Research the costs of selling on each platform. Are there listing, commission, or referral fees? Also, consider other expenses for using the platform, such as inventory costs.
💪 Marketplace support. Many marketplaces offer support to sellers, whether with PPC advertising or other marketing tools.
📖 Rules and regulations. Know the rules of the platform. As a third-party seller, you have less flexibility and control of your storefront, making it more difficult to build brand awareness.
🌎 Geographic popularity. How popular is the marketplace in your target selling location? If you sell in the U.S. to American consumers, it doesn't make sense to sell on Chinese e-commerce giant Alibaba instead of Amazon.
To help you decide which e-commerce platform to choose, we've created this table comparing the most popular options.
Tip #2: Offer loyalty or rewards programs
Loyal customers tend to spend more and recommend your products to friends and family.
One way to keep these valuable customers around? Get them into a loyalty or VIP program.
As you'll recall from our poll at the beginning of this article, loyalty programs are more influential than ads, emails, and social media when it comes to a customer's buying decision.
There are different types of customer loyalty programs to consider:
Paid loyalty program: Customers receive ongoing benefits based on their purchases. For example, Amazon Prime users get access to music, video, and shipping benefits.
Tiered loyalty program: The more customers interact with your brand, the higher their "rank" — and the more exclusive their benefits are.
Reward program: Customers collect points or stars as they buy, which they redeem for a free product or perk. Starbucks' rewards program, conveniently offered through its mobile app, is a good example.
Value-based program: This doesn't directly benefit the customer. Instead, you donate a portion of proceeds to a charity near and dear to your brand's heart and your customers' values.
The key to choosing a loyalty program is to determine what will incentivize your customers to continue buying.
If your brand is focused on affordability, you could offer a program with discounts and free shipping.
Conversely, a luxury brand might focus on community building and providing exclusive perks that make members feel like VIPs.
The Sill, a plant company, offers a tiered loyalty program with perks for customers based on their annual spend.
If you're a plant obsessive who spends more than $300 a year on plants, you're a fit for the Sill's VIP (very important plant person) tier.
A well-run loyalty program ultimately creates a community around your brand, which boosts customer retention and lifetime value.
Tip #3: Optimize your store through A/B testing
The average conversion rate for an e-commerce store is barely 2%.
That means for every 100 website visitors, 98 leave without buying.
A/B testing, a.k.a. split testing, is a tactic every e-commerce seller can use to tackle the problem of low click-through rates, abandoned carts, and high bounce rates.
In A/B testing, you present two versions of a webpage, ad, email, or ad, to users to see which performs best.
You can run A/B tests across your business as part of your e-commerce optimization strategy: to improve your checkout process, email campaigns, landing pages, pop-up banners, and more.
One thing to note is that A/B testing happens live with actual customers or users. So, you risk losing traffic and sales with the lower-performing option.
But with a testing tool such as PickFu, you eliminate that risk.
PickFu is like a virtual focus group. It enables you to test in a sandbox environment with a target audience of real consumers.
With PickFu, you have the advantage of getting feedback before launch, which can save you time, money, and headaches.
The online platform lets you quickly and easily test product photos and Amazon product descriptions.
It's helpful for message testing, too. You can pre-test headlines, email and ad copy, call-to-action (CTA) text, and other marketing assets, as well as product concepts, variations, and packaging designs.
Since e-commerce optimization is an ongoing process, testing with PickFu can help you at any stage of your selling journey.
A headphone brand increased the conversion rate for one of its products by 5 percentage points after testing its Amazon main images with PickFu.
The company learned from the feedback that its audience doesn't want to spend a lot of time reading product pages. They want a high-quality product that looks good at a great price.
As you can see, split testing will help you deliver relevant content, capture your audience's attention, and ultimately increase sales.
Tip #4: Develop video content
Video is a dynamic form of content marketing that influences brand perception and can open your e-commerce business to further opportunities.
Videos capture your audience's attention and breathe life into your products.
Whether it's TikTok shorts or product reviews, videos have a strong ROI. Nine out of 10 consumers say they've been convinced to buy a product or service after watching a company's video content.
Livestreams are one of the more popular video trends worth exploring for your social media platforms.
E-commerce brands that livestream report up to 10 times higher conversion rates than typical e-commerce stores.
Another approach to consider? Short-form video, which 66% of consumers say is the most engaging form of social content.
An example of video marketing at its best is Dollar Shave Club's 2012 YouTube launch video starring its founder, which quickly went viral.
Dollar Shave Club used humor, a key part of its brand identity, to great effect. Only a few years after that launch video, Unilever acquired the company for $1 billion.
You don't have to be a Fortune 500 company to reap the benefits of video.
Jeff Moriarty, marketing manager for Moriarty's Gem Art, a family business, posts educational videos on their YouTube channel explaining everything from types of gemstones to gem cutting tips.
The key to their video content? It isn't pushy but rather informational, which makes them a trusted expert in their niche.
"It has turned into sales for us," said Jeff Moriarty. "It helps build trust, and then ultimately viewers decide to make their jewelry purchase with us."
Adapt your video content to the marketing channels you use.
For example, YouTube is good for product tutorials and educational content. TikTok is perfect for fun, short demos or before-and-after videos.
Tip #5: Invest in influencer marketing
While retargeting through Google ads and social ads is still a common e-commerce marketing strategy, influencer marketing plays an increasingly bigger role.
Influencer marketing is a social media marketing tactic that uses influencers to promote a product to their respective audiences.
This creates awareness and interest, similar to word-of-mouth or affiliate marketing.
Warby Parker features influencers on its website as social proof and to validate the quality of its products.
Seeing public figures such as writer Samantha Irby and Food Network host Molly Yeh in Warby glasses adds prestige to the brand.
Brands are getting smarter at targeting both big-name and micro-influencers.
Micro-influencers tend to convert better, according to Eric Dahan of influencer agency Open Influence. With fewer brand deals, they can focus on creating higher-quality content for the brands they do work with.
Stefanie Parks, founder of the skincare product website DermWarehouse, used Instagram's hashtag search function and hashtags such as #beautyblogger and #parenthood to find relevant micro-influencers.
"We knew our niche was people on Instagram that had between 5,000 and 20,000 followers," Parks said.
DermWarehouse sent direct messages to influencers to establish relationships and used their content, with their permission, for its online ad campaigns.
Authenticity is key in influencer marketing. Find influencers who fit your brand and mission and have experience with your product or niche. This matters more than a high follower count, marketers and consumers agree.
Tip #6: Feature user-generated content
72% of consumers trust customer reviews and testimonials more than what brands say about themselves.
And 76% have bought a product based on someone else's recommendation, according to research from UGC platform TINT.
That's the power of social proof.
Social proof is a psychological principle that helps people navigate uncertain situations.
Simply put, consumers trust what other consumers have to say.
The best way to build social proof is through user-generated content (UGC) from your existing customers.
User-generated content is content that customers create and post online, organically or by request, such as photos, videos, text, and audio.
It's a cost-effective strategy that can have a massive impact on conversions — up to a triple-digit increase — whether visitors come from your social media page or the search engine results page.
Instagram is a great platform to showcase your user-generated content.
Take a look at home bedding company Parachute on Instagram. The brand features users' posts about its products under the hashtag #MyParachuteHome.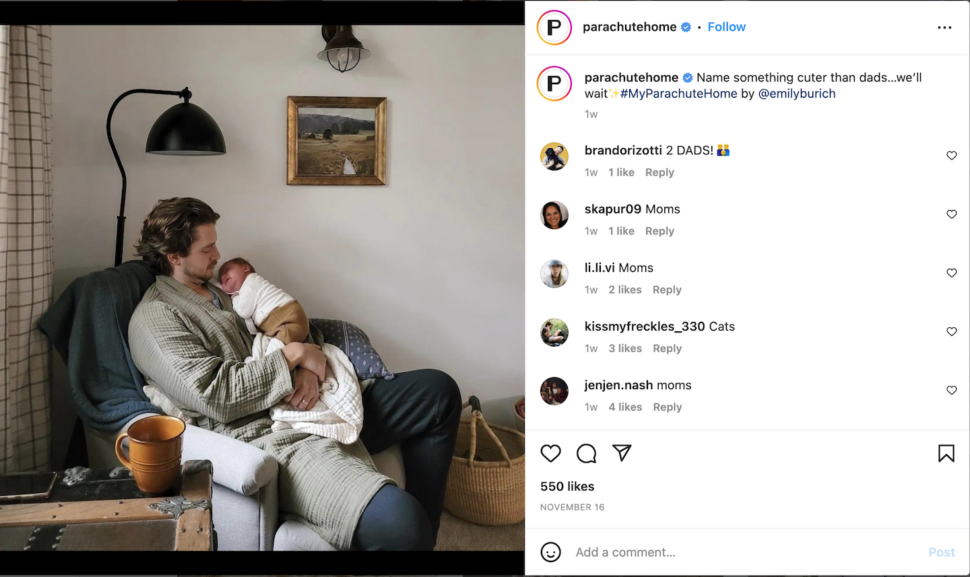 Customer reviews are another type of UGC.
Reviews play an important role in reducing cart abandonment and getting more sales. 93% of Amazon shoppers read reviews before deciding to purchase.
If you're reluctant to ask customers on your email list for reviews, don't be! It's better to ask than to wait and hope that your customers will post about you. Use our list of dos and don'ts when asking for customer reviews.
Another way to leverage UGC is by hosting customer contests. GoPro is a pro at this.
The company's signature GoPro Awards challenges ask users to submit awesome footage of the things they do with their GoPro.
The winners of the challenges get cash awards, social media features, and GoPro gear.
As you gather user-generated content, always get the creator's approval to use it on your website and social media accounts. This protects you from copyright infractions.
Here's a quick recap of how to leverage user-generated content in your e-commerce marketing campaigns:
✅ Encourage customers to post on social media
✅ Create unique, brand-specific hashtags for your UGC
✅ Retweet or re-gram customer who post about you
✅ Run customer contests and reward them for providing unique content
✅ Share testimonials of happy customers on your e-commerce site and email campaigns
Tip #7: Go above and beyond with customer service
Customers are the lifeline of your company.
Good customer service not only attracts new customers but also builds brand loyalty, which leads to repeat purchases.
91% of consumers say they are more likely to buy after a positive customer experience.
That's not all. 64% of business leaders say good customer service has a positive impact on company growth.
Here are a few ways to offer outstanding customer service and help your brand stand out:
🖱 24/7 support. Most consumers expect a company reply within 24 hours. Equip your team to receive instant notifications about customer requests so they can respond quickly.
🧐 Self-service options. 69% of consumers try to solve their problem on their own first; why not give them self-service options to help? These could include an FAQ page, a knowledge base, or chatbots.
💬 Social media engagement. Nowadays, you have to be omnipresent with your customer service strategy. That means replying to comments and messages across your social media platforms.
🎁 Personalization. There are many ways to offer a personalized user experience; chatbot automation and templates come in handy for this! Include your customer's first name in email subject lines, use their preferred language, remember their size choices, or offer product recommendations based on their purchase history.
💸 Improved checkout and payment. The customer experience extends to the checkout and payment process. Make the process as easy as possible by offering multiple payment methods and one-click checkouts for repeat customers.
Don't forget the human touch.
Colleen Lloyd-Roberts, owner of Top Notch Nail Files, puts stickers with her company's website and toll-free order line on every product they send out.
They're a "huge marketing tool," she said.
"We have received so many referrals and new business from people showing that sticker to friends and family who then go to our website and buy," Lloyd-Roberts said.
Exceptional customer service before, during, and after sales goes a long way in encouraging your audience to buy, post customer reviews, and recommend you to others.
Hone your e-commerce marketing efforts with these 7 tips
A thoughtful e-commerce marketing strategy will help you acquire more customers, improve your click-through rates, and increase your sales.
It's all about identifying e-commerce opportunities, then building a plan around them.
Hone your strategy with these 7 marketing tips:
Expand to other e-commerce channels
Offer loyalty or rewards programs
Optimize your online store through A/B testing
Develop video content
Invest in influencer marketing
Feature user-generated content
Be exceptional with customer service
When you put energy behind the right marketing efforts for your audience, you create not only a better customer experience but also a stronger brand.
FAQ about e-commerce marketing
---