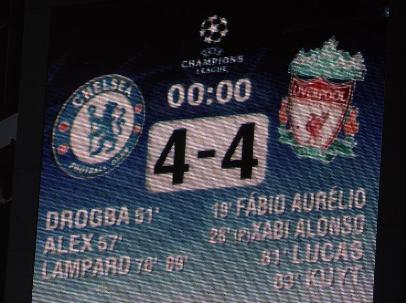 As Americans, we often scratch our heads at the legions of international soccer fans who can live with a tie. A score like 2-2 (or even worse, a 0-0 draw) is so inconclusive – we like the clarity of winners and losers. When a game ends tied, how are we supposed to feel?!
But a tied game is still hard-fought. The players still put it all out on the field, exert huge amounts of effort, and in the end, are shown to be evenly matched. Alan Jacobs wrote an impassioned defense of ties a few years ago in the Wall Street Journal. In it, he writes,
Since scoring is so rare, many matches end 0-0 or 1-1. And this is something that we soccer fans don't just accept about the game: we love it. We love that scoring is so darn hard, that, most of the time, many interlocking pieces of game action have to fall into place just so in order for the ball to make its way into the back of the net. We want it that way.
This is a good lesson when your PickFu poll ends in a tie. It's difficult to score big with an audience. You probably know (or are) someone who will only drink Coke or only drink Pepsi. These are passionate, insistent customers. But you also probably know someone who doesn't have a cola preference, or even can't tell the difference. (These people are crazy, by the way, because obviously Coke is superior). … Continue reading